Begin your gaming journey today!
Our Cool Performance Gaming Simulator is our newest product to our range. We have seen there is a lack of turnkey entry level gaming simulators, and this is our solution! In this package you will recieve everything you need to start racing. We believe this is the perfect entry level gaming simulator out there. Taking away the hassle of figuring out if you have the right PC or steering motor. We have packaged a complete gaming simulator for you.
This simulator can also be used as a karting simulator. With the choice of a laid back seat it makes the perfect combination of car and kart simulator!
This gaming simulator is currently a 4-6 week lead time due to demand. For more information please fill out our contact form via the enquiry button.
Our simulators come with an expertly built gaming PC with iRacing and Assetto Corsa Downloaded ready to play. Our PC's come with the 3070 RTX Nvidia graphic cards providing plenty of power for the display and a 3 year warranty. We can also install any games you currently have via steam to your new gaming simulator.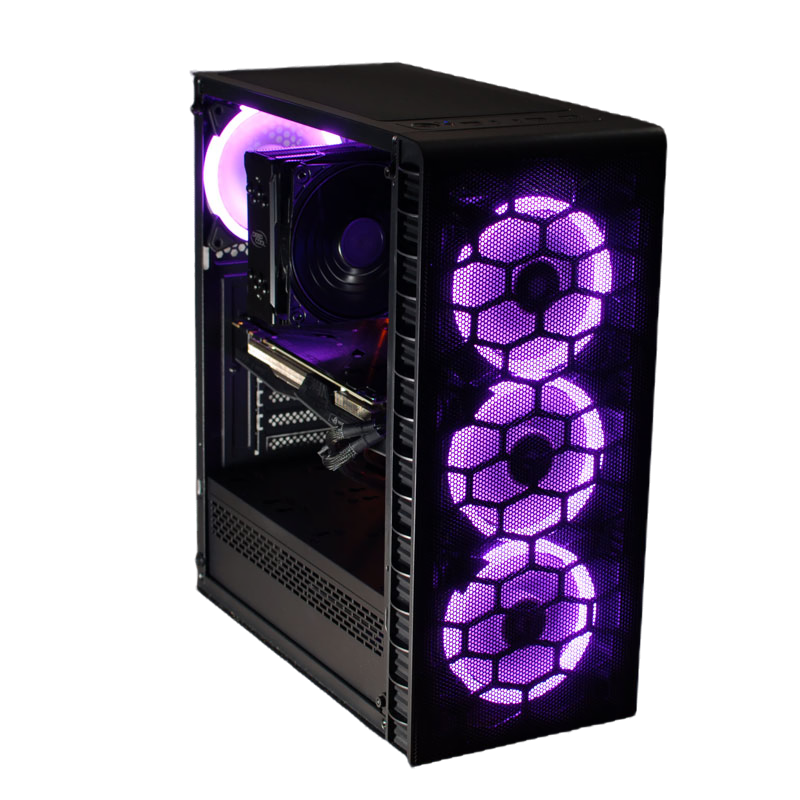 Fitted with 27 or 32 inch triple displays or 42 and 49 inch single ultra wide displays, both have ultra low input lag, allowing for a smooth ,fast and stable image. Our gaming simulator provides a range of position adjustment for the displays in height, distance and angle to get a view that suits your preference for your gaming experience.
Our screens are mounted on a screen mount which is seperate from the cockpit to enhance stability for the screens. We transfered this across from our professional range of simulators as it works so well!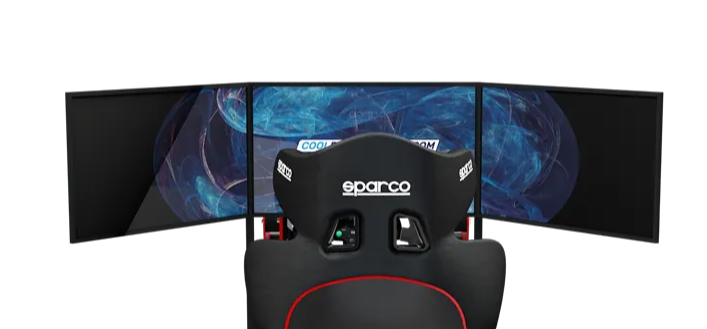 Our gaming chassis has been engineered, manufactured and built in the UK by our experts. Featuring a choice of Silver or black anodised aluminium frame supported by accurately laser cut powder coated components, our chassis offers a strong support for all your gaming simulation needs. Using high quality extrusion, this cockpit is one of a kind and wont dissapoint any racing gamer.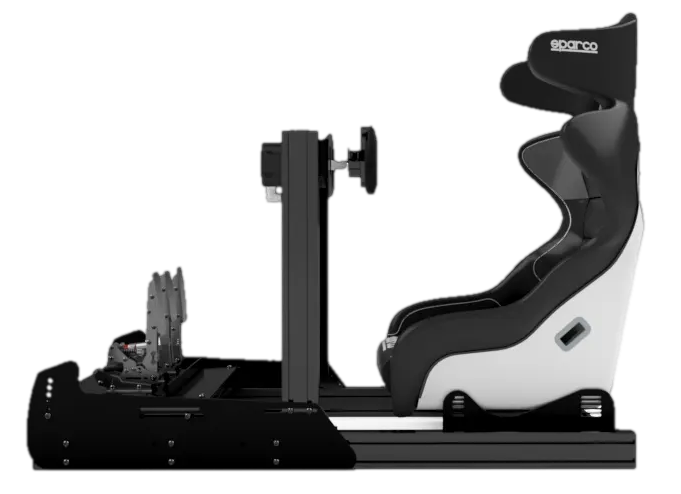 Our GT style gaming seat mount allows for a large selection of seats to be mouted to the cockpit with a good range of both distance and height. We supply our gaming simulators with our standard GT gaming seat, however we can install any preferred style/type of seat you choose. Your choice of simulator seat will be fitted in a fixed position on the custom racing simulator frame.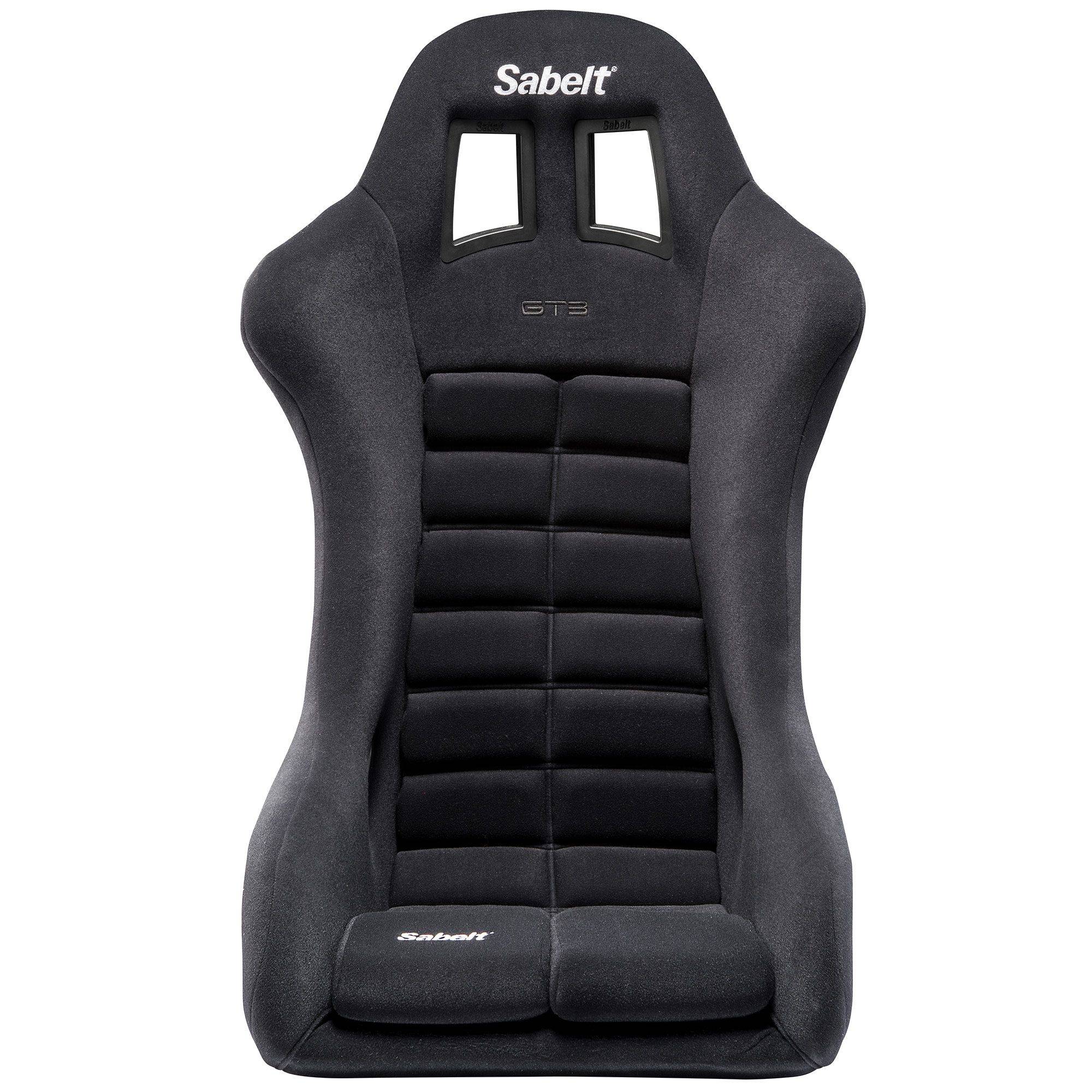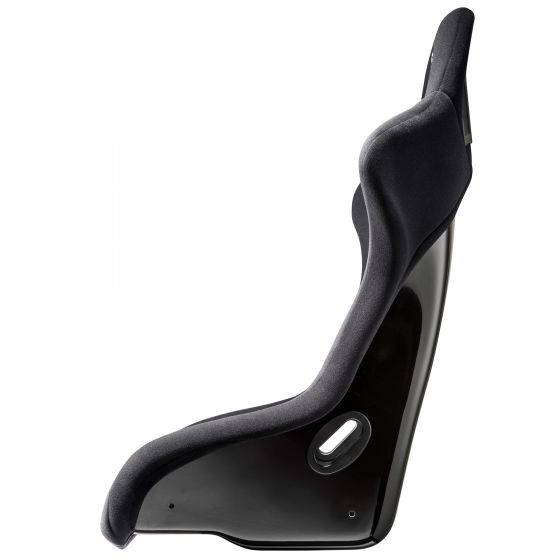 Cube Formula Pro wheel with dual clutch, allowing you the flexibility to programme your buttons to your preference. Featuring up/down shift paddles and dual clutch paddles. This steering wheel is more than enough for your gaming needs!
Our steering wheel can be changed to any steering wheel you wish. Please get in contact with us to discuss a specific wheel you would like to use.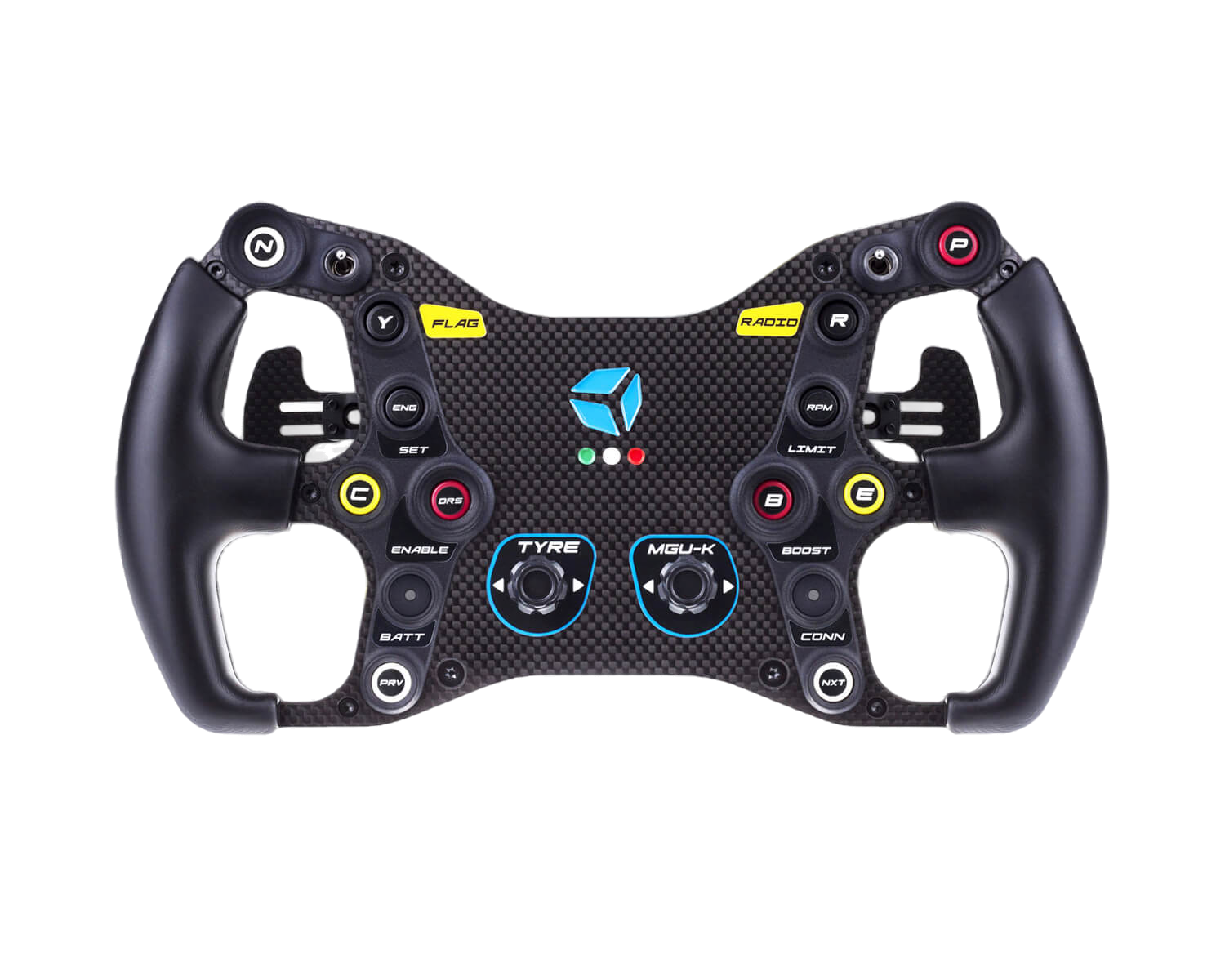 Providing the force feedback is a Simucube direct drive wheel rated to 17NM of torque. The unit is bolted to the simulator using our front mount plate which provides strong support and stability. The plate is adjustable in both height, distance and angle. Allowing you to get your prefured seating position to play on your gaming simulator.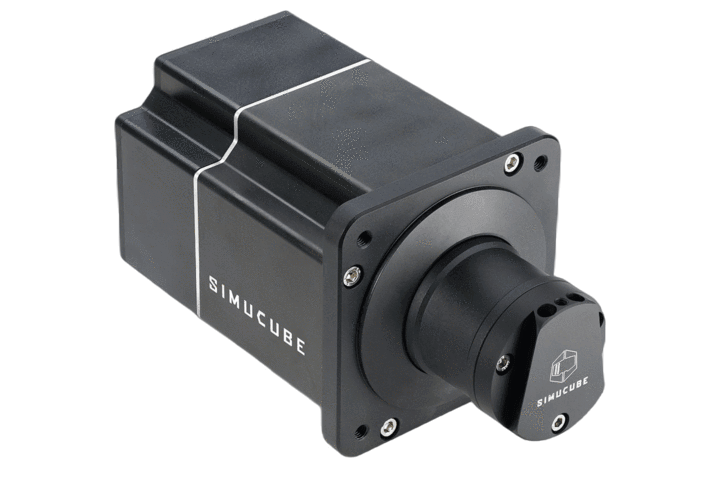 Heusinkveld Sim Pedals Sprint are mounted to this gaming simulator. These pedals are a great choice for casual sim racers. Featuring the Heusinkveld Smart Control software to adjust the eletronic aspects of the pedal. With a actual force of up to 65kg load into the pedal. The pedal plate features a height and angle adjustment to find the right position to suit all gamers.