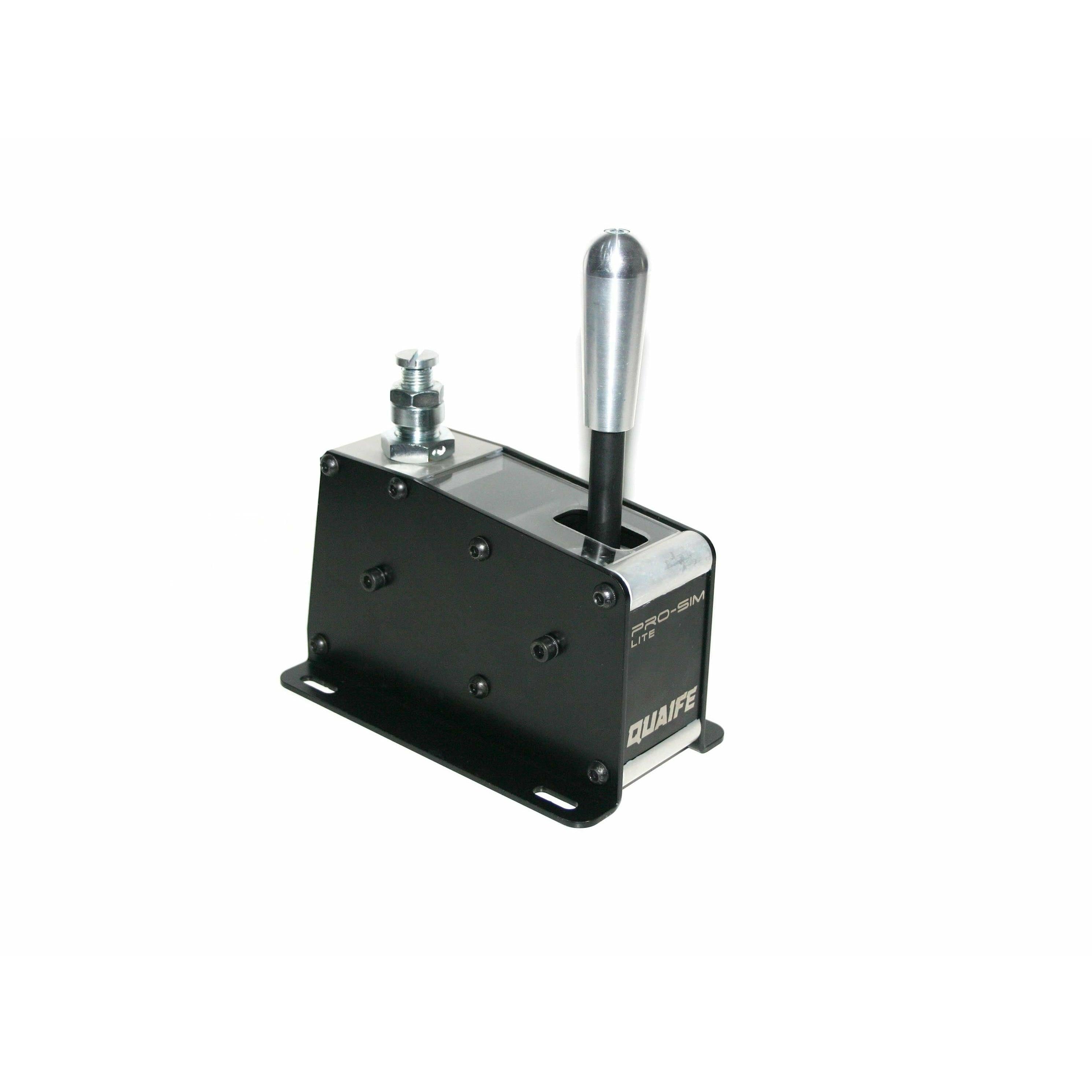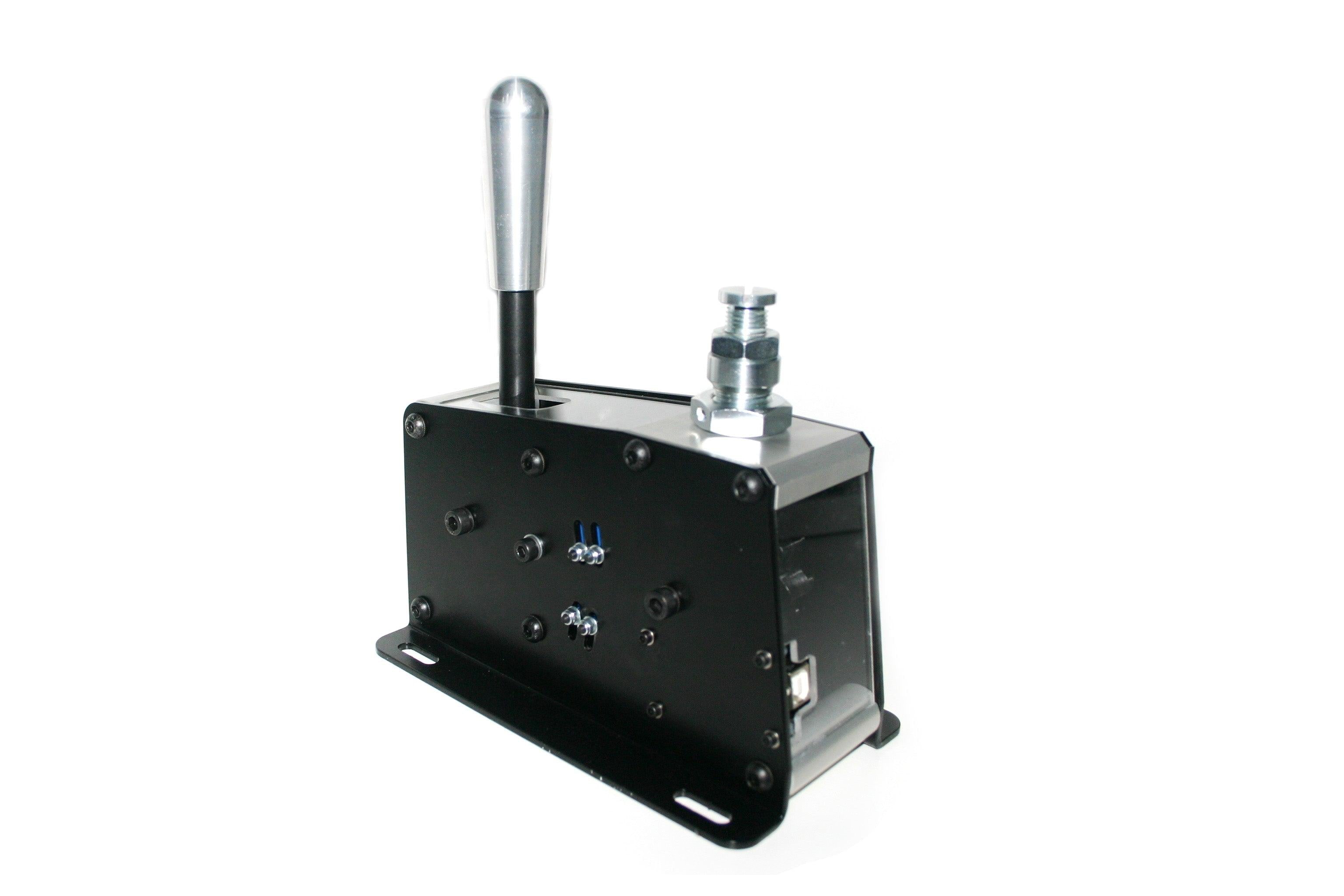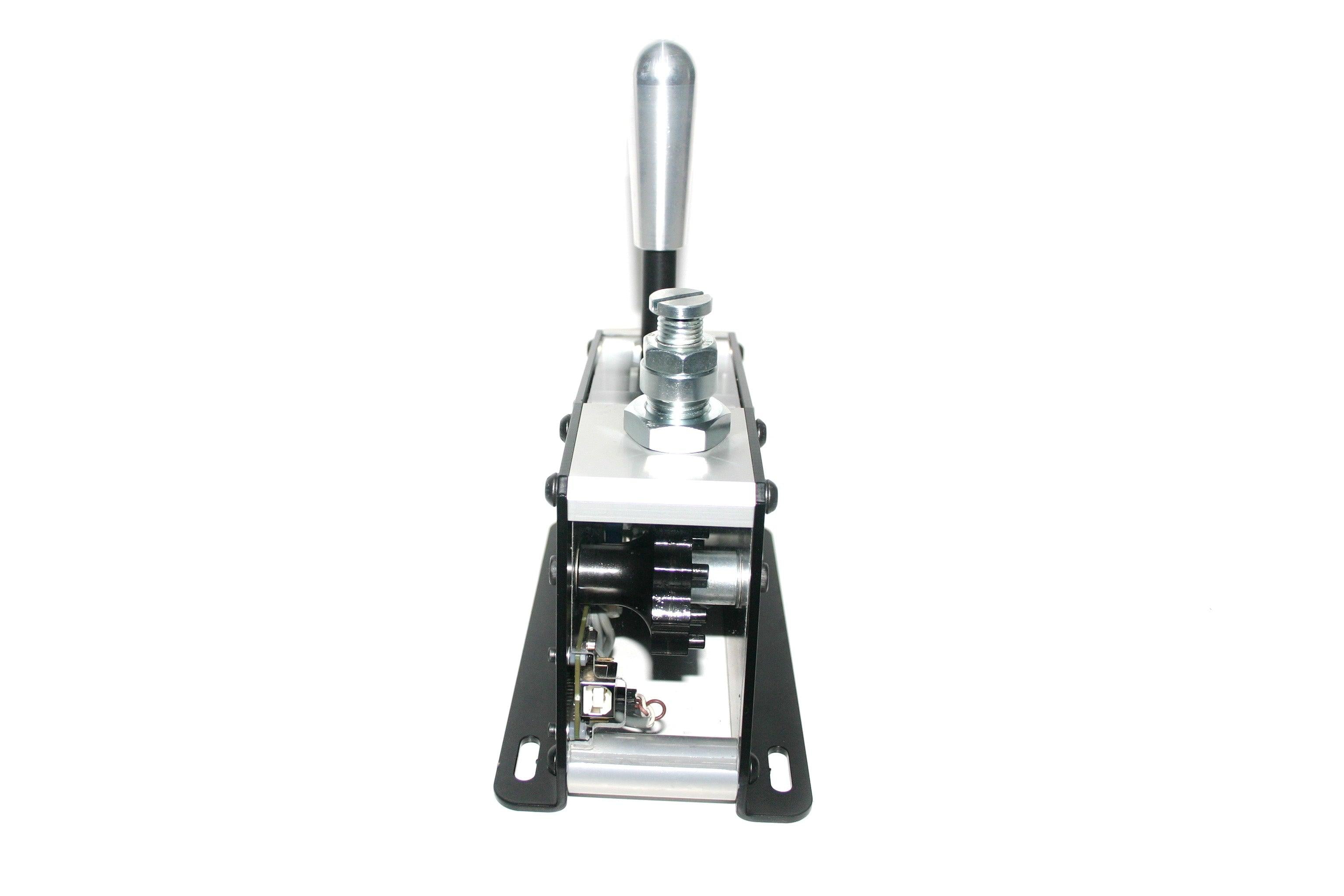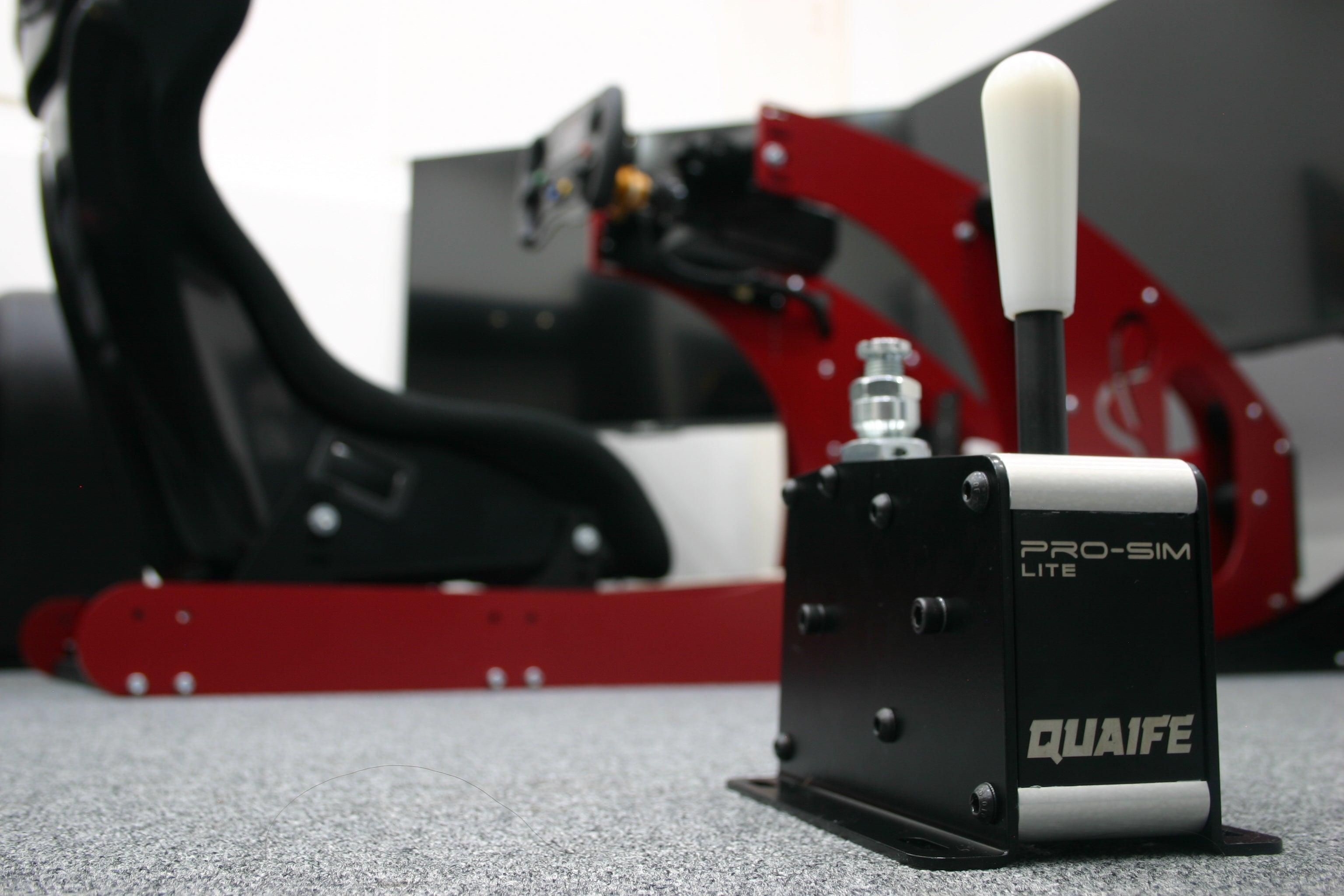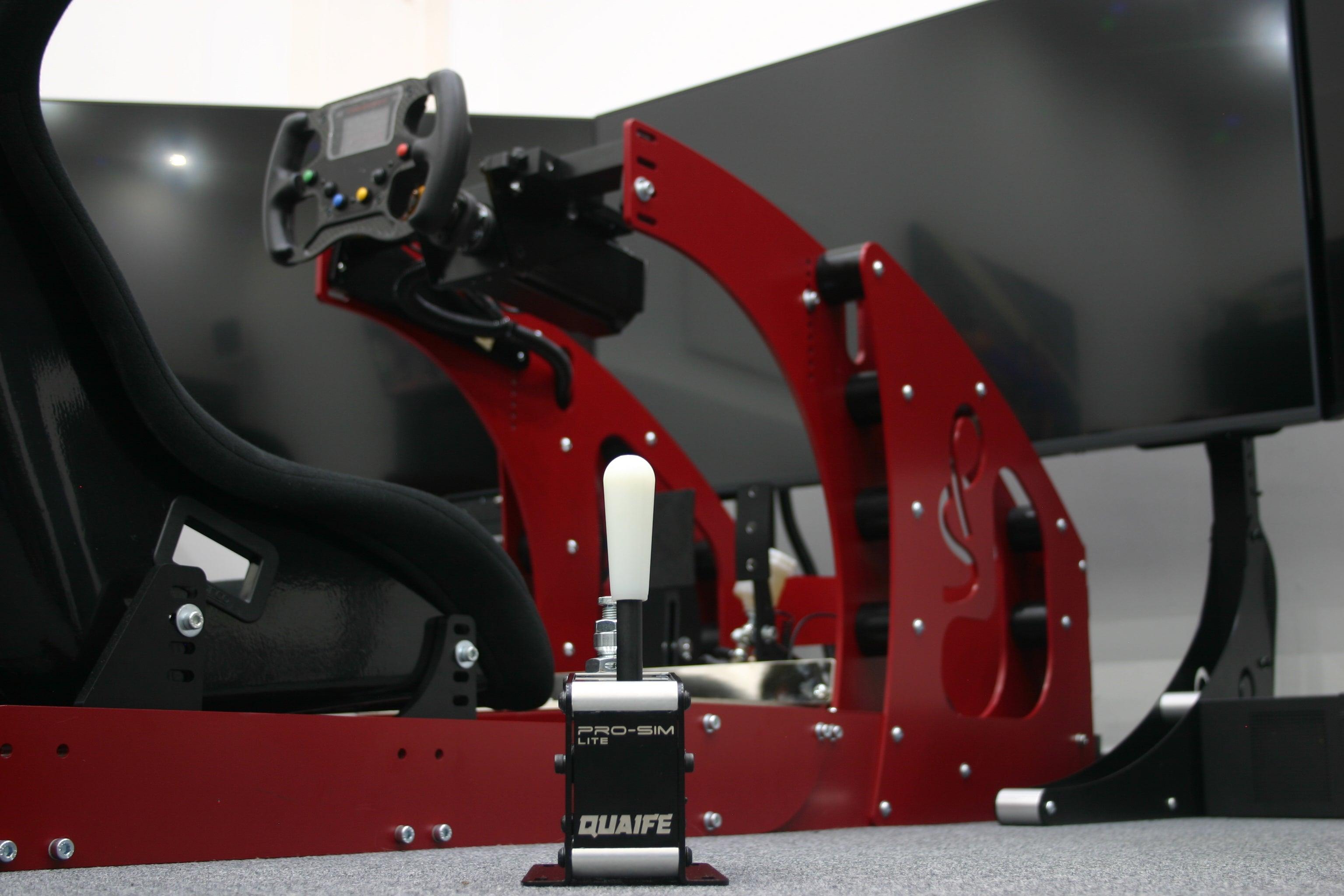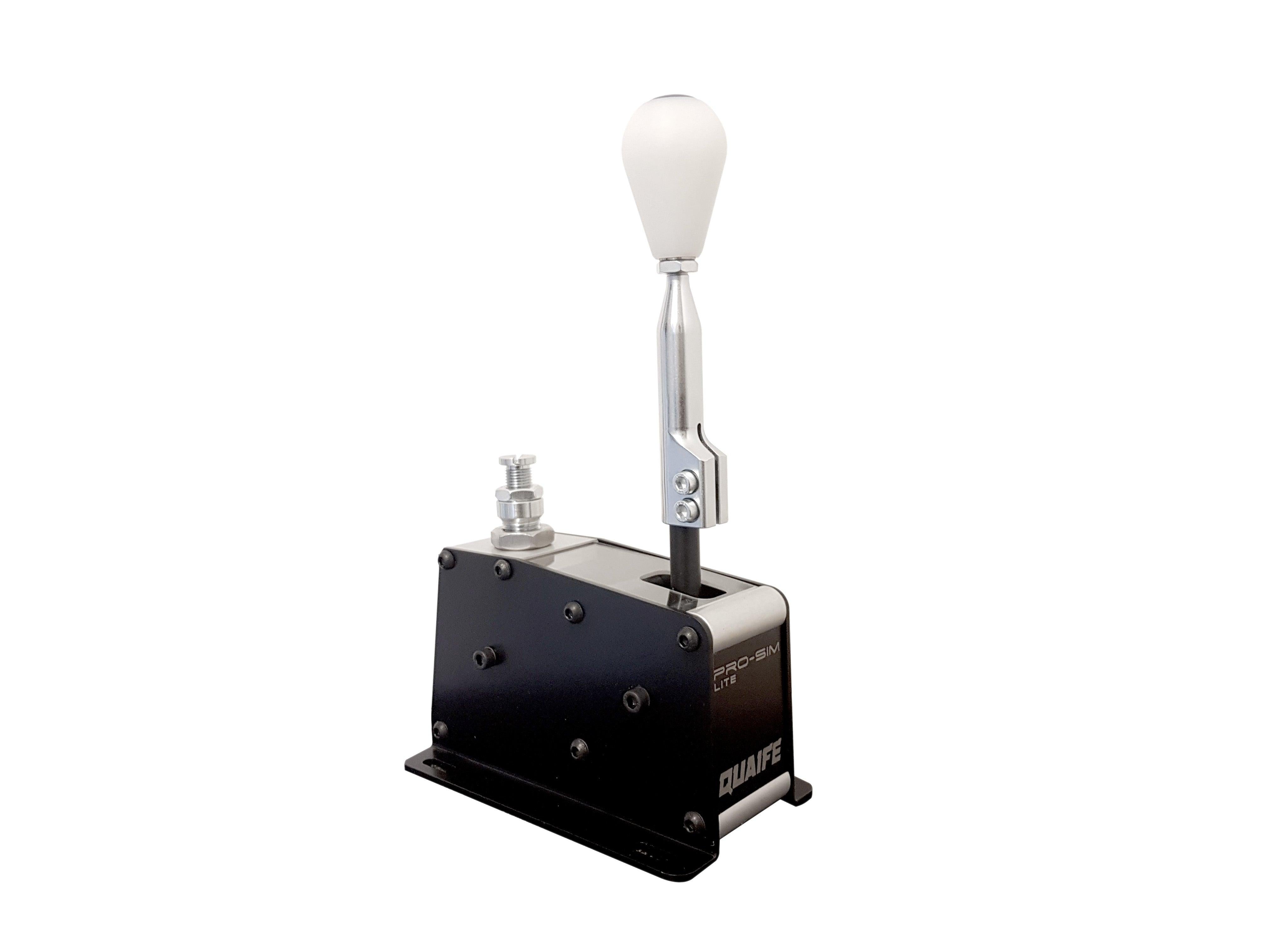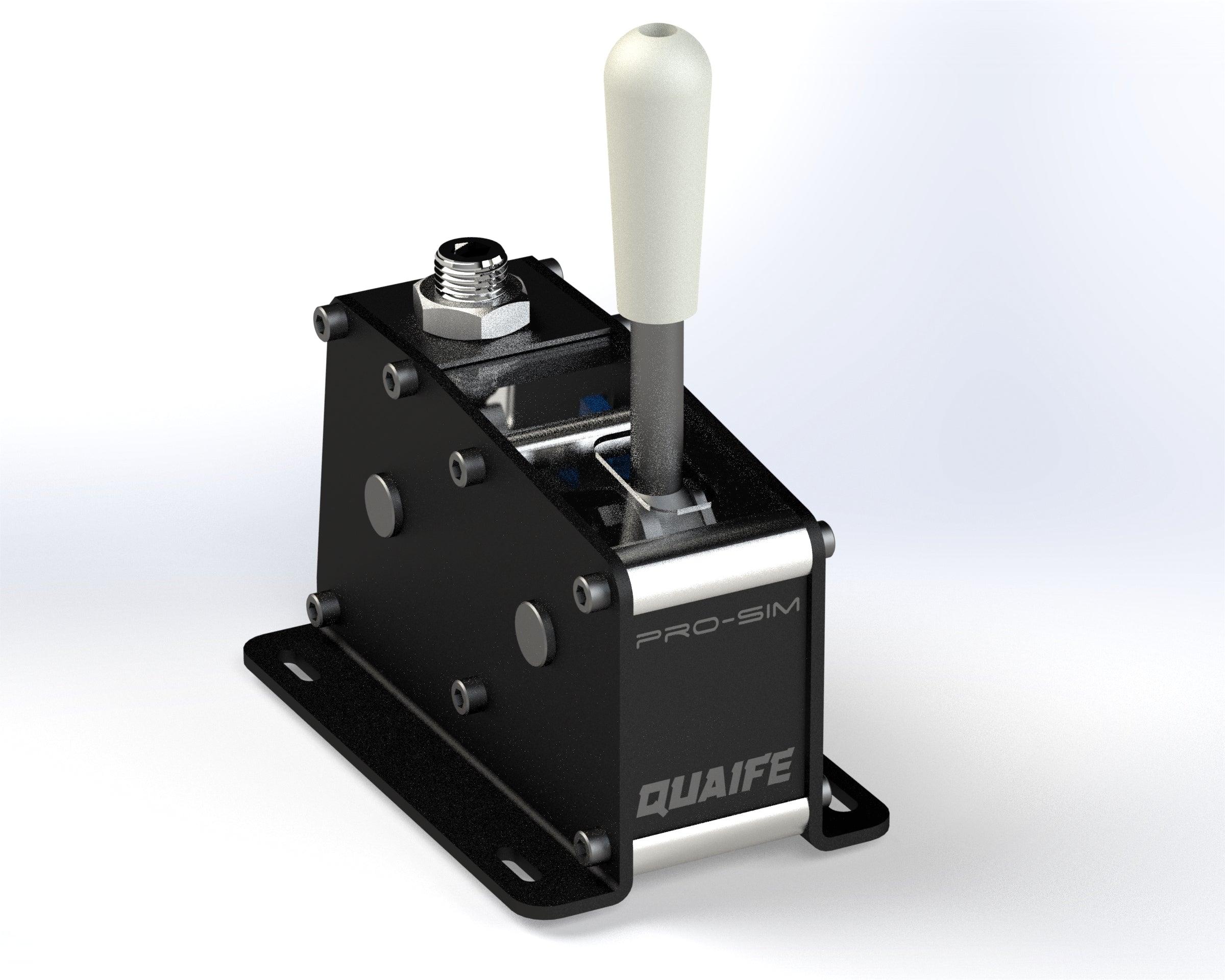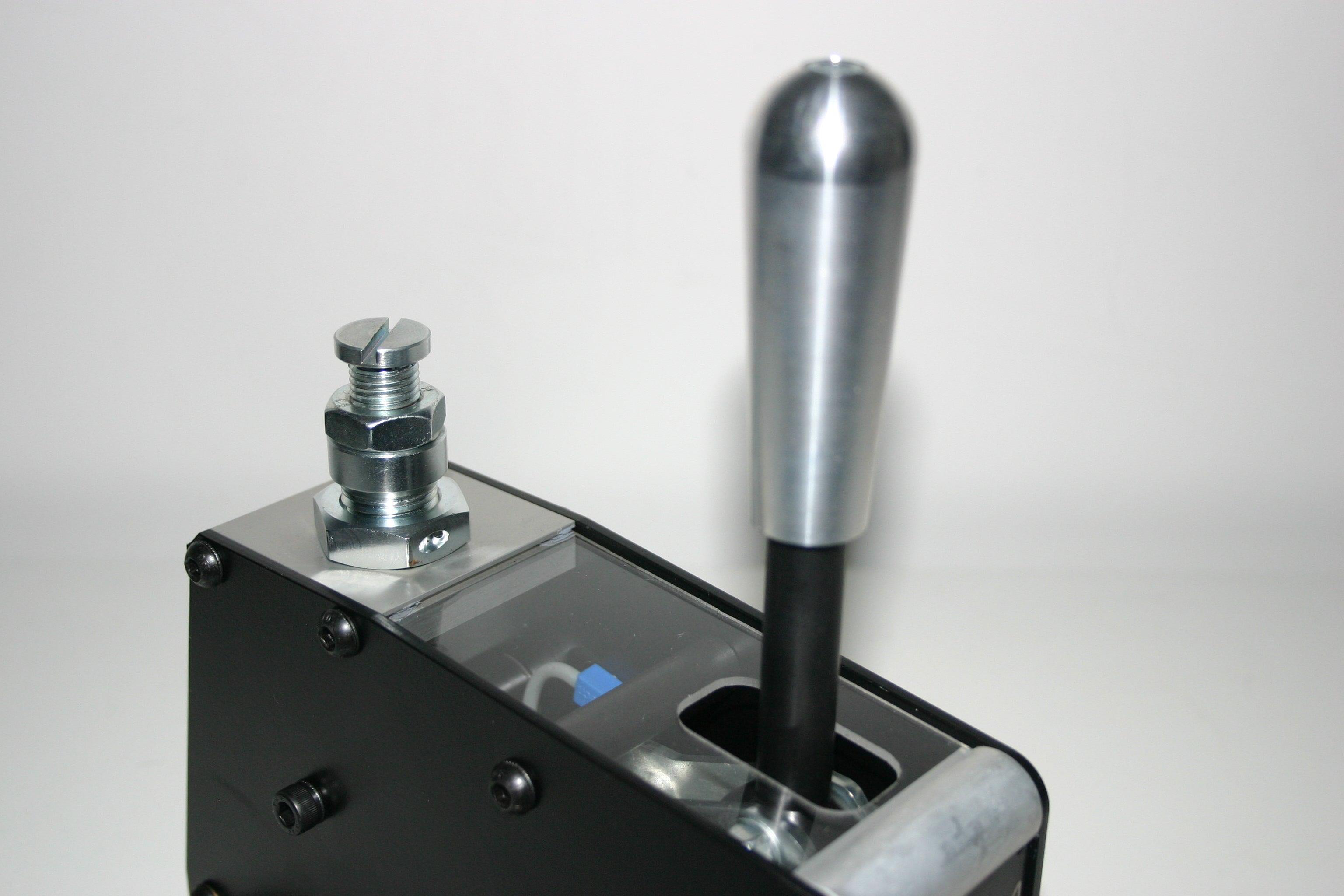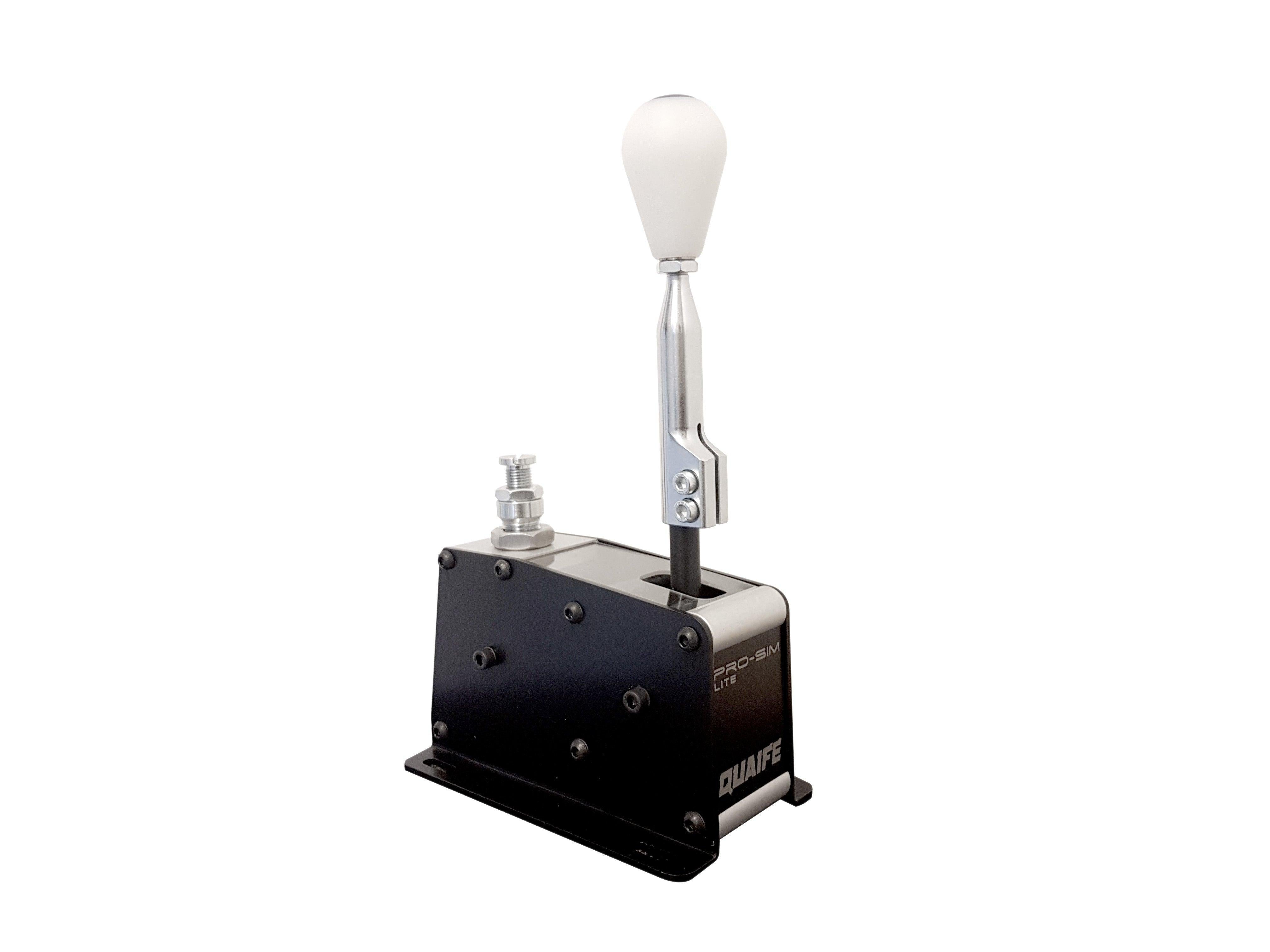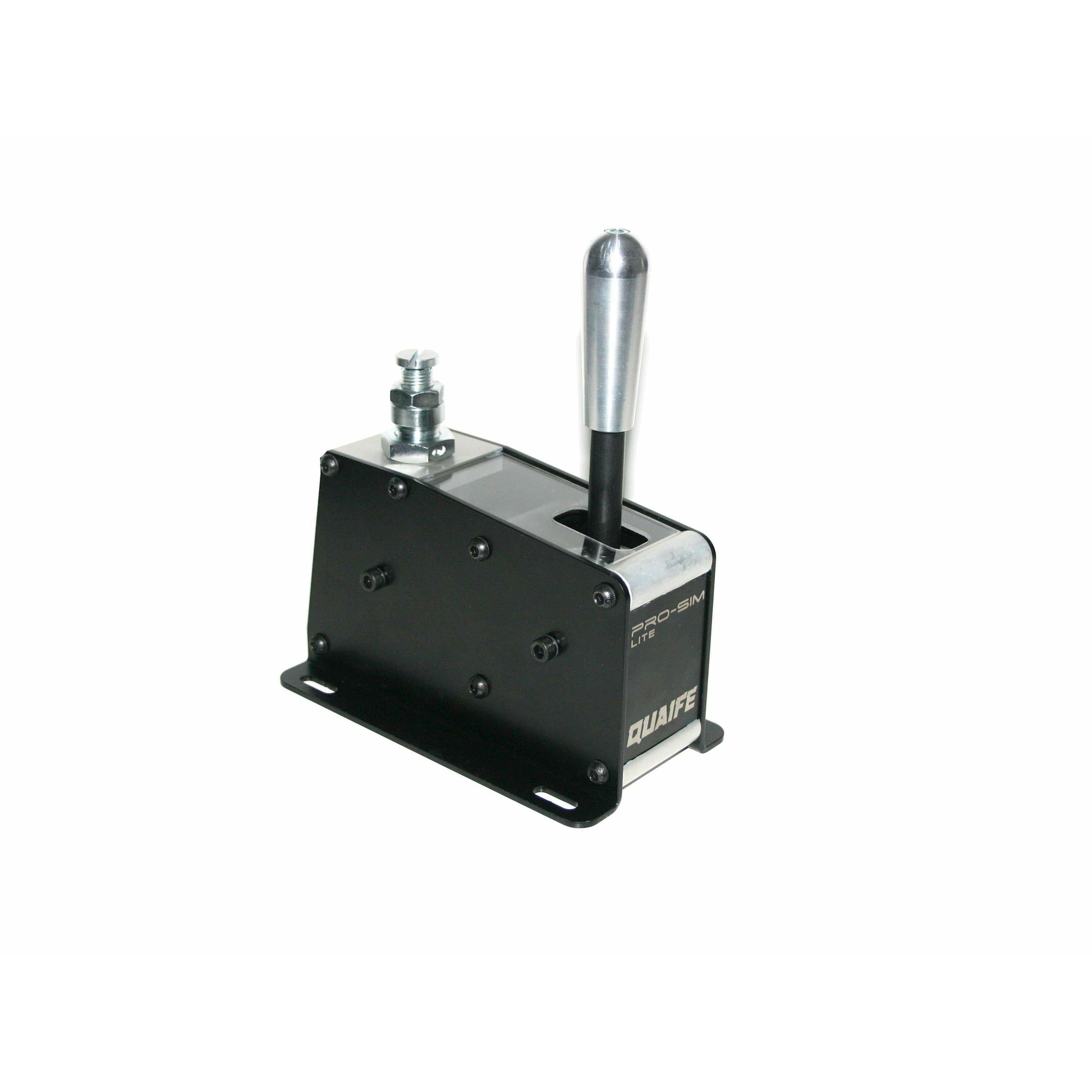 We are the only place you receive a 5-Year warranty with your Pro Sim shifter.
The Cool Performance Lite simulator sequential gear shifter V2 has been developed in conjunction with Quaife Engineering. The internals is based on an original real Quaife gearbox design that gives the same in gear 'thump' feeling from a real car. The completely solid and robust design weighs a reassuring 2.8kg as it is made from hardened steel providing outstanding durability. This is a USB device that is compatible with nearly any racing game including iRacing, rFactor, Assetto Corsa, Project CARS, DiRT Rally and many many more on PC and can be used on PS4 with the use of a keyboard USB emulator PCB (not supplied).
Description
We have developed this V2 shifter as an evolution of our V1, so the differences are minimal but well placed. The general feedback was that everyone loved the feel of the V1 but it was on the loud side. With this in mind, we tested a number of solutions and came up with this V2. The new PSL V2 feels exactly the same as the last V1 shifter but will just be quieter, it is by no means silent but there is no annoying ring or resonance that came with the V1 it is more of a solid thump and at a considerably lower level than the V1. We also worked on reducing the secondary clunk which was the claw hitting back into position, which is what made it seem even louder as there were 2 distinct noises. We have used a very hard-wearing silicone rubber as well to ensure the life is still very good from the shifter and it has been tested extensively before release.
Having said all of the above there were a lot of customers that were happy with the V1 and did not find the noise a problem so I feel it was exaggerated somewhat on forums but we wanted to make the best possible product and to please more people. We needed to reduce the noise and this is the maximum we will reduce it now to keep the feel the same which is obviously the most important part.
We have tested the noise on the V2 and it comes in at 75Db measured next to the mechanism which is exactly the same as our H pattern. There is a variation on what it is mounted to, with our other sequential shifter and H pattern the body is made from solid aluminium which absorbs most of the vibration but with the PSL having thinner steel plates some vibration is transferred to the mounting surface. This is one reason why we think there is a difference in opinions on noise, if noise is of concern we suggest mounting the shifter on something similar to this; http://www.soundproofing-direct.co.uk/miscellaneous/dedsheet-vibration-damping-sheet
As per the V1, everything is still CNC machined and heat-treated throughout for the highest quality product on the market. We are using the same electronics which is a Leo Bodnar board with magnetic switches to sense the gear shifts for ultimate reliability.
Connectivity
The shifter is supplied as a stand-alone USB game controller device and will be compatible with all major racing games on PC. It may also be possible to connect the shifter to a USB keyboard emulator for use on Playstation® for example.
Why we use Quaife


RT Quaife Engineering Ltd uses motorsport-inspired design and precision engineering capabilities to deliver a large range of high-performance drivetrain products destined for vehicle manufacturers, motorsport competitors and the retail aftermarket.
Quaife was founded in 1965. Headquartered near Sevenoaks in the South East of England, the firm employs over 80 skilled people at two high technology manufacturing facilities, which produce a globally recognised brand of products that are sold through 70 distributors in 26 countries.
‍
Weight: 6 kg
‍Gear knob Option: Standard Nylon Knob, Upgraded Aluminium Knob
‍
Drawings