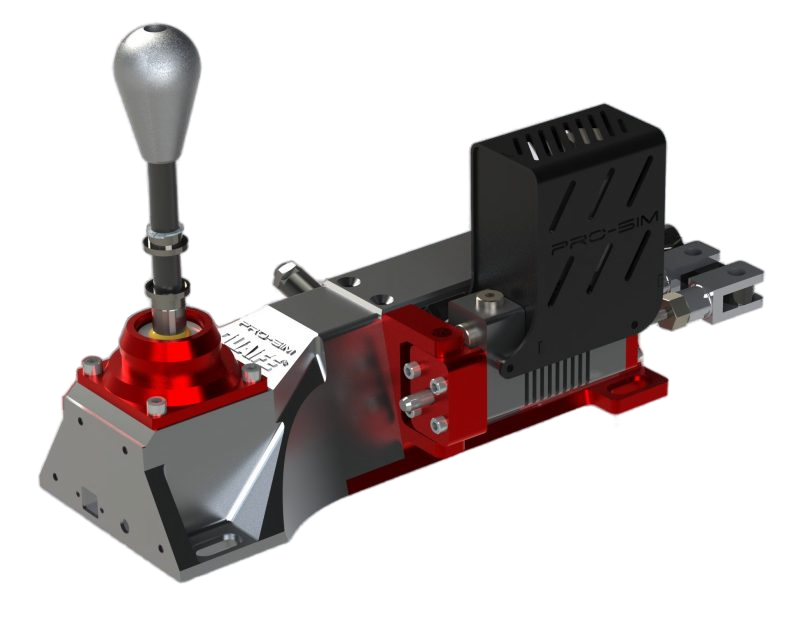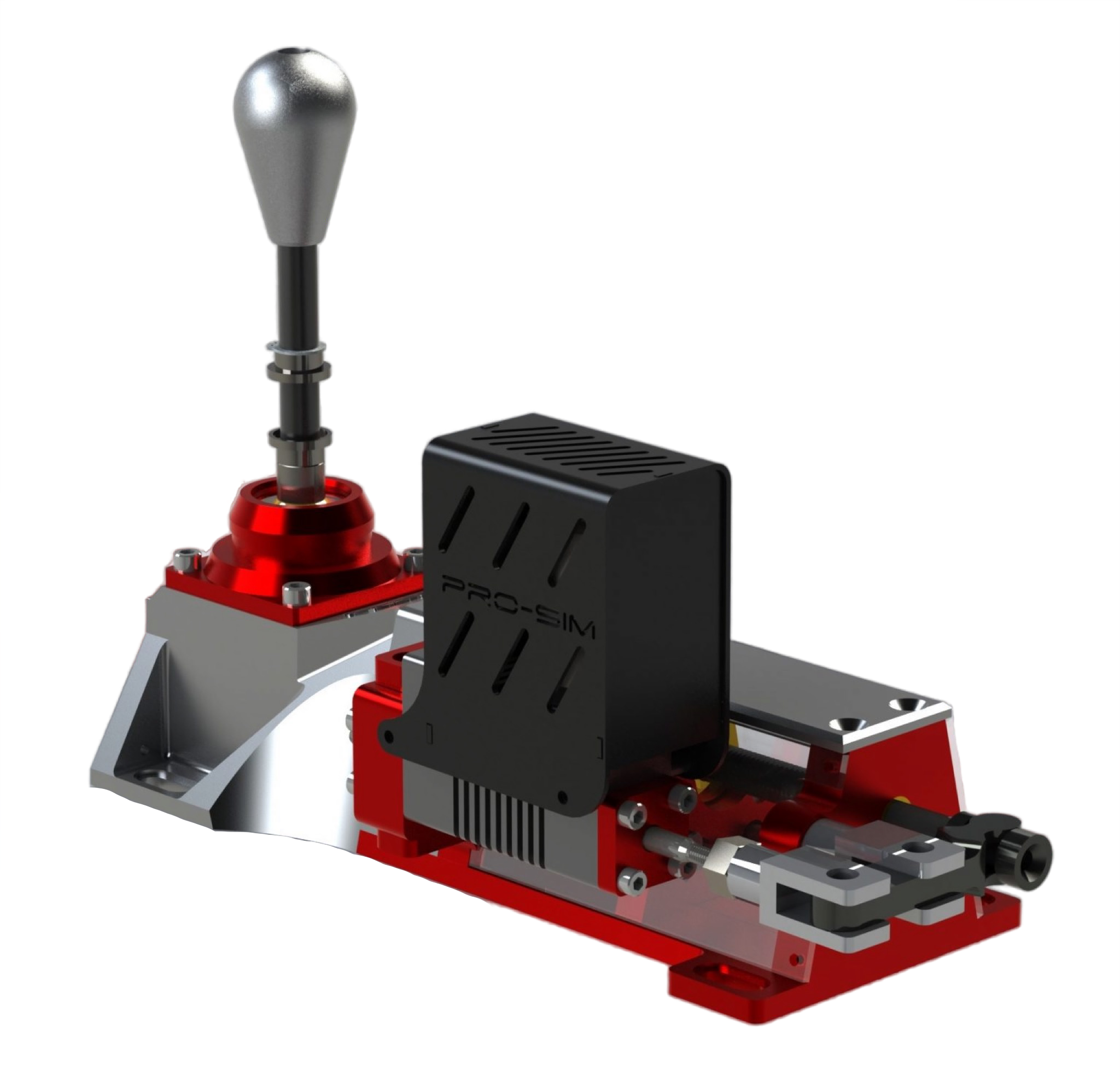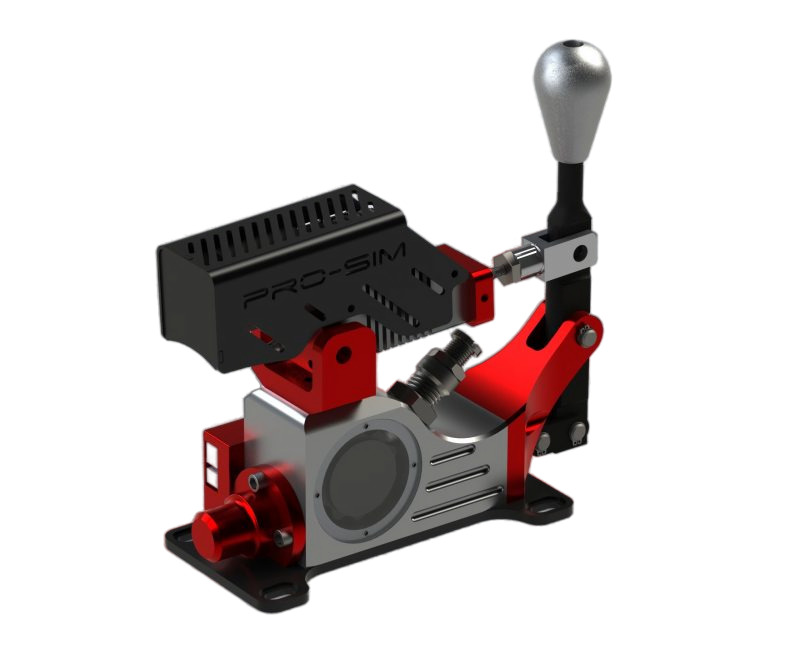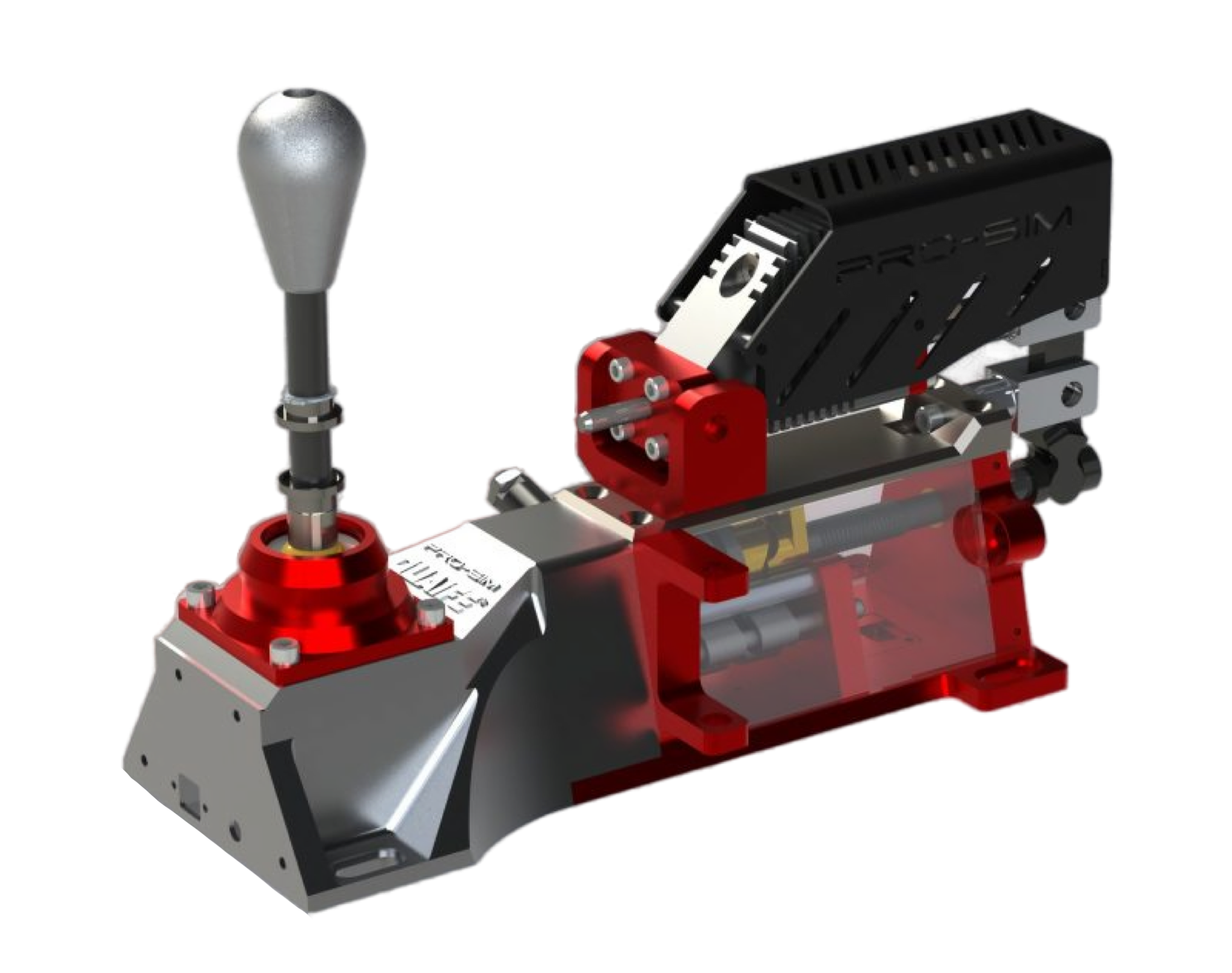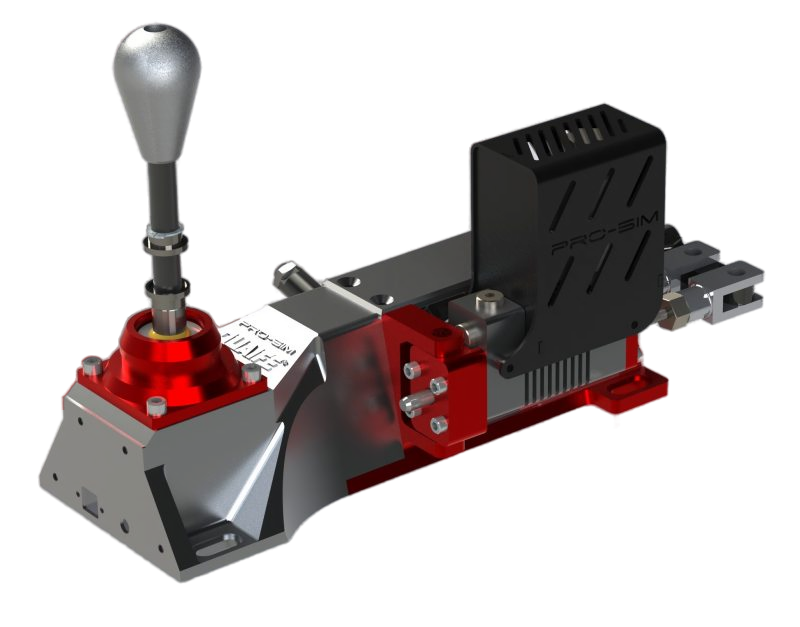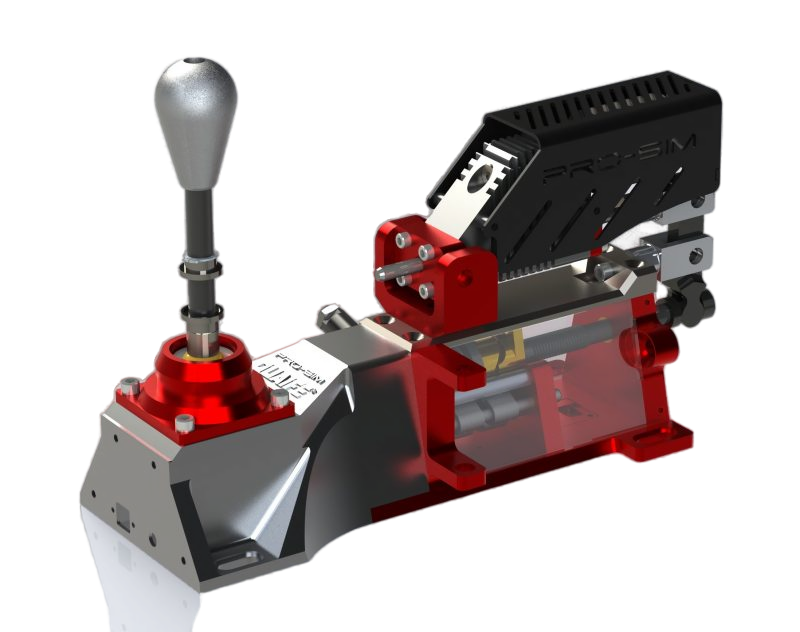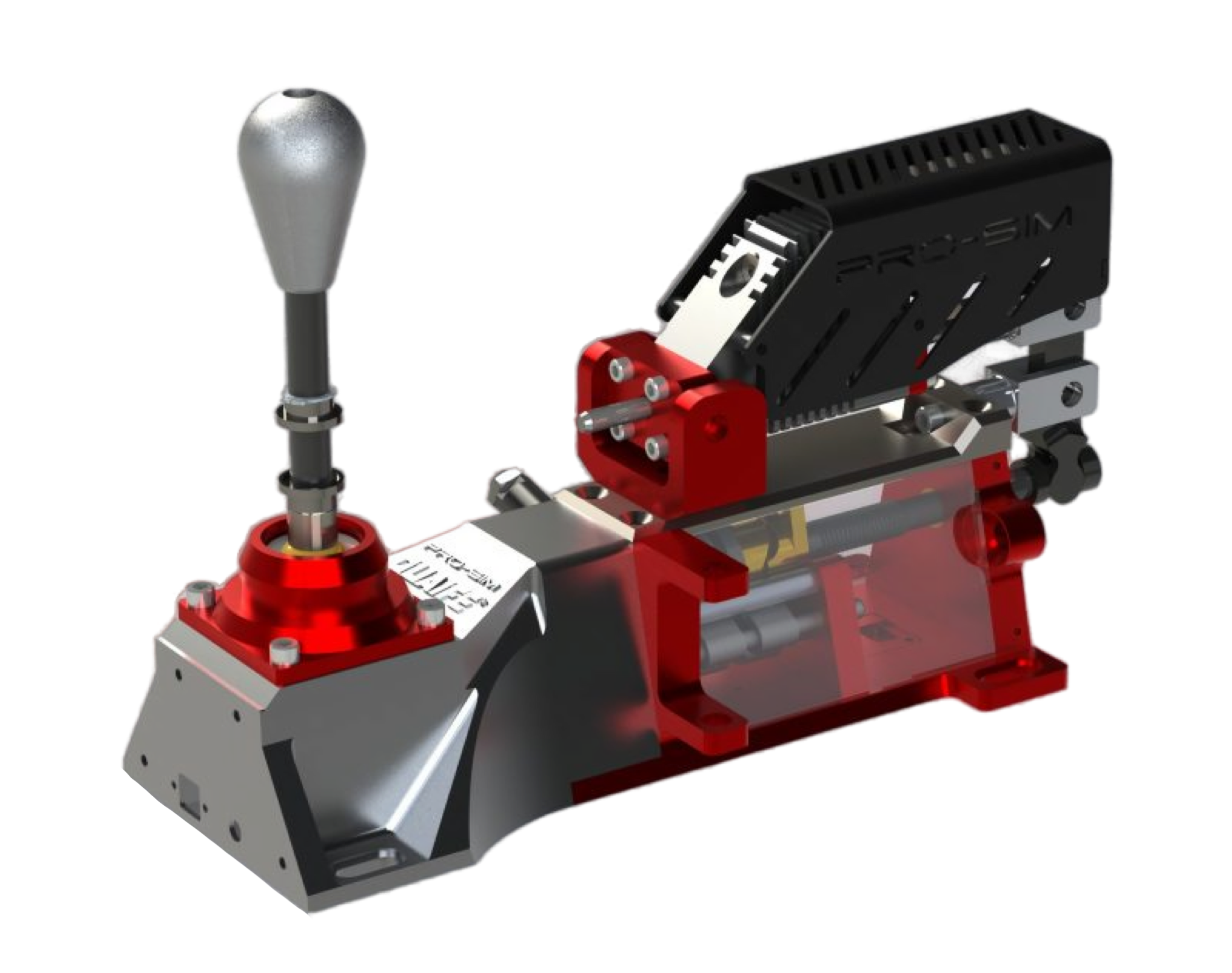 Please note the shift locks will be ready for shipment in June/July.
This shift lock has been developed over the past few years to include the element of only being able to change gear in certain conditions like real life. The software is programmed around this criteria and the difference it makes is when you select dog or synchro engagement for the shifting. The shift lock will force you to use the clutch for synchro engagement and to lift in the correct way for dog gears. 
All of the above will be available via our free software or through SimHub where you can have different criteria for each gear. 
The shift lock is open to all pedal sets and not locked in any way. 

Which Type Of Shift Lock Do I Need? 
There are two different versions of the shift lock. Their function is identical in every day. The way its packaged is different because some simulators cannot fit the side mount, so the top-mounted shift lock allows for simulators which do not have side space.
The top shift lock will also fit the sequential shifter so you would only require one shift lock for both. You would just need to use a different spacer for the sequential which is included in the H pattern and Sequential top mount.
All of the parts you will need to fit this shift lock to the shifters are included. That includes brackets, clevis', plates, bushes and power supply. 
Calibration will work outside of all games and will allow you to set any pedal to control the shift lock. 
SimHub will be the route for all sim racers who want to go into further depth with the calibration and set-up of the shift lock. SimHub will read what gear and RPM you are at and set the amount of clutch/throttle lift relative to what you would need in real life. The larger the rev drop the more clutch you would require or throttle lift. 
The shift lock can be fitted free of charge for all customers who are willing to cover the shipping costs to and from Cool Performance (United Kingdom).