With Cool Performance, The World's Leading Professional Simulator Comapny.
Providing The Worlds Top Racing Drivers With Simulators
We have over 300 simulators across 40+ countries. Featuring over 150 drivers, including F1 Drivers Le Mans Winners, GT3 Champions, F4,3,2 Champions and Countless Race Winners.
Our team of 8 design, build, support and service our products in-house from Sevenoaks, UK. Our team re all from a high level motrosport background, allowing us to understand and fulfill you needs.
Design, Manufacturer
and Build

We create your simulator from zero, we only source the highest quality components from the UK's best suppliers. From purchasing raw material for your simulator frame to the lastest graphics cards, we always have the cutting edge equipment in stock.
All of our simulator assembly process is by hand, this allows us to control the quality of the comonents and ensure your simulator is finished to our standard. We are known for the quality of our simulators, and are constantly improving to keep this standard to its highest.
Our personalisation programme allows you to customise your simulator in any way you choose fit for your racing simulator. Including over 6000 colours to choose from, carbon fibre, be-spoke seat stitching and patterns and logos laser cut to your simulator.
Our Workshop Is Open 6 Days a Week To Build,Support and Create Your Dream Simulator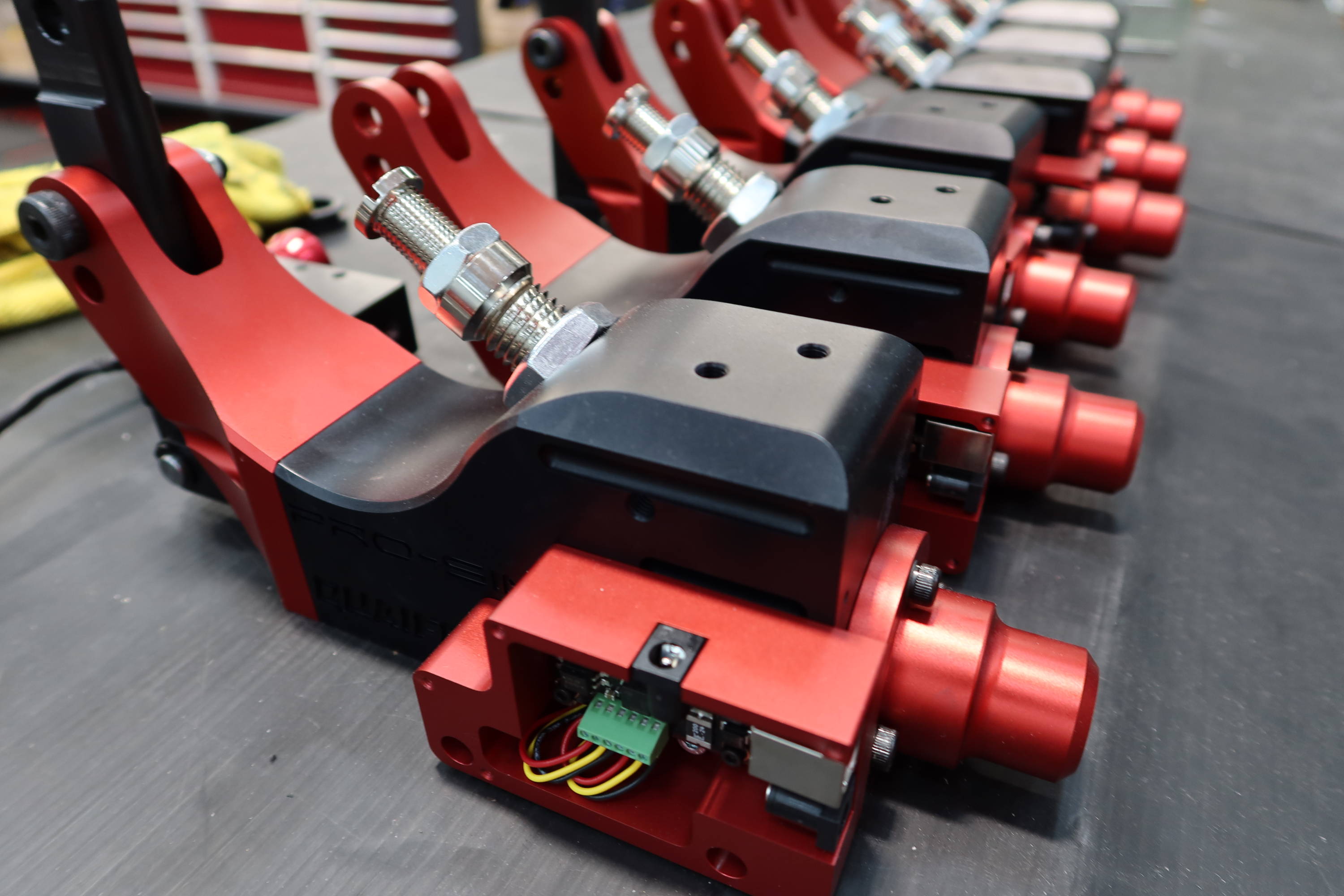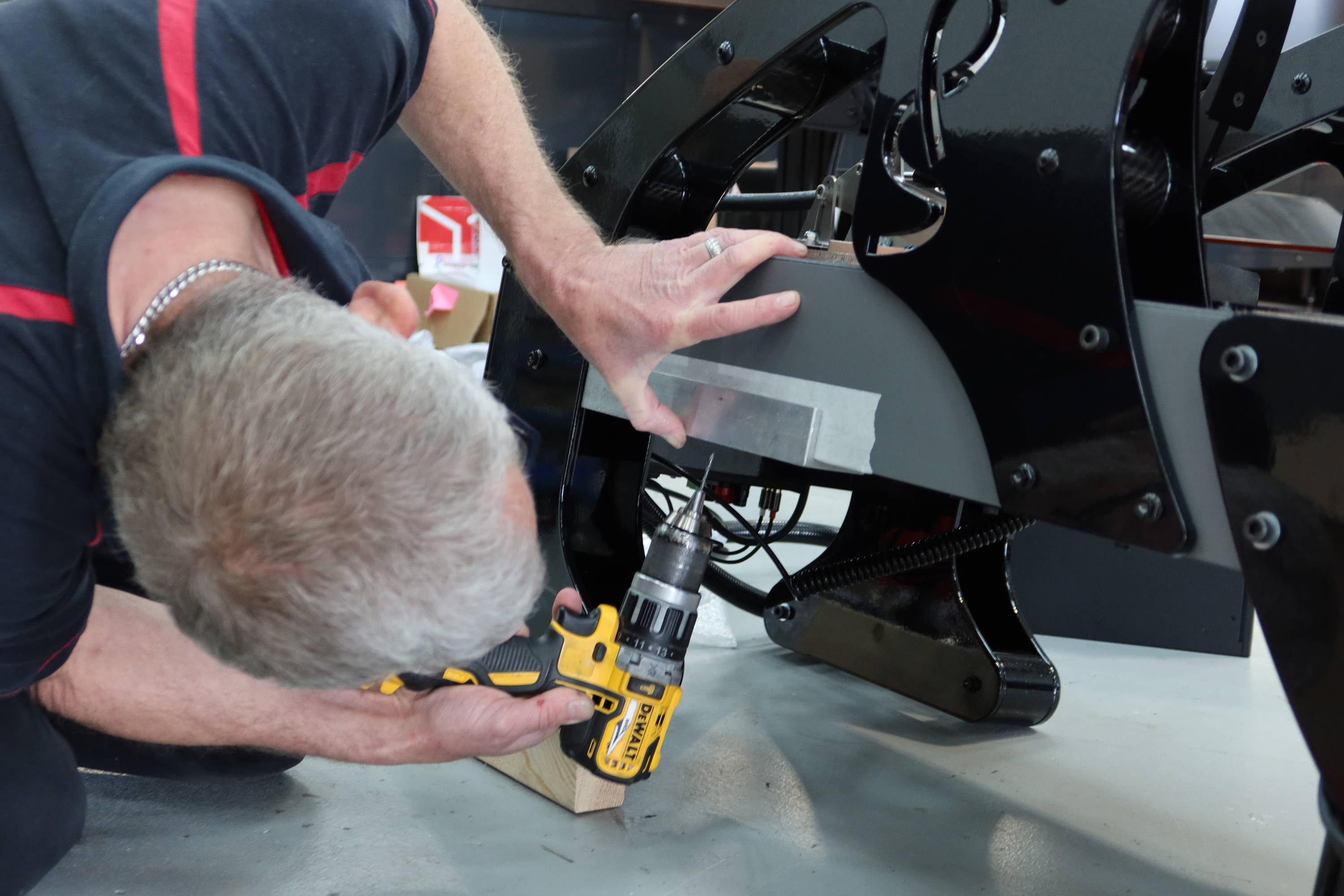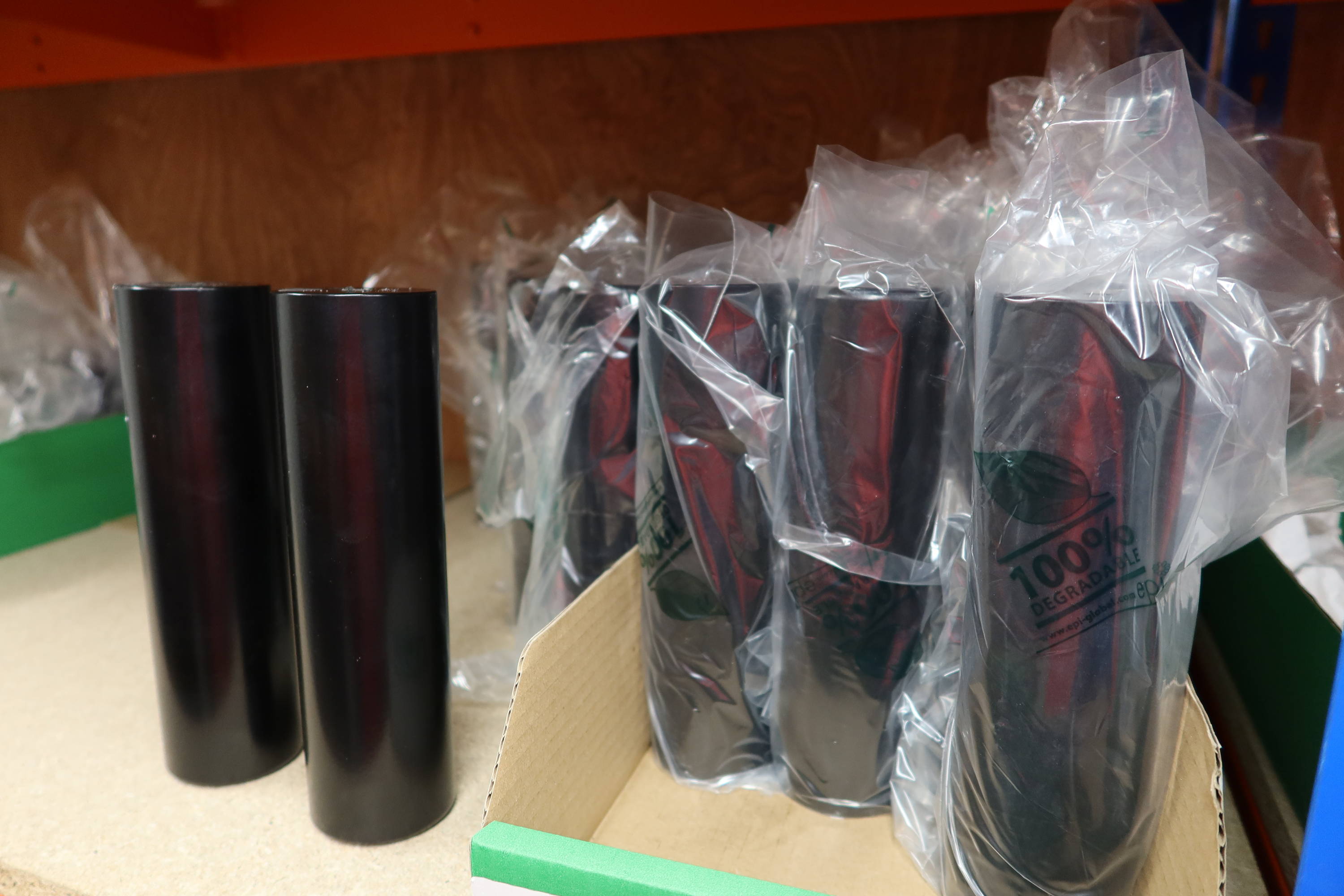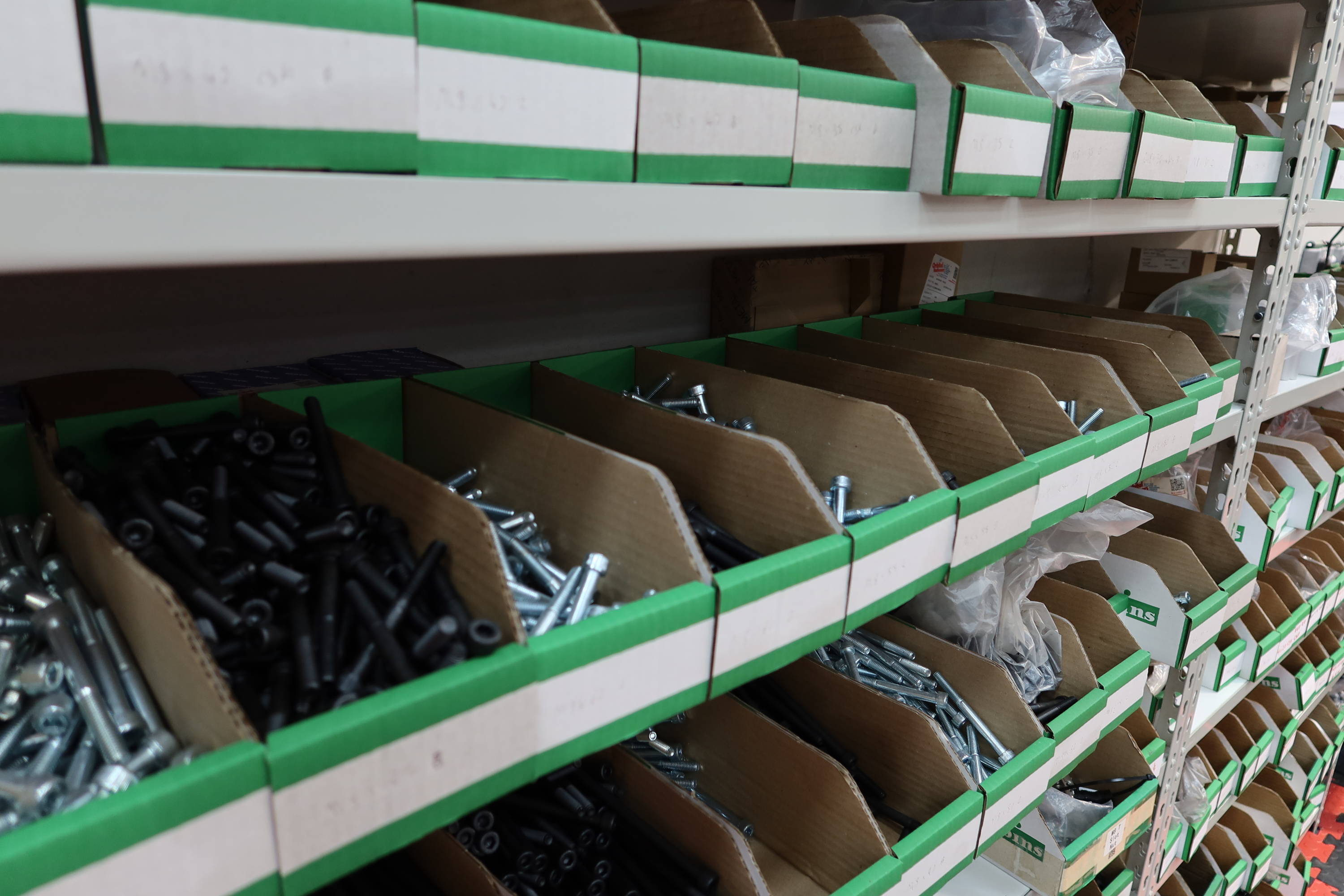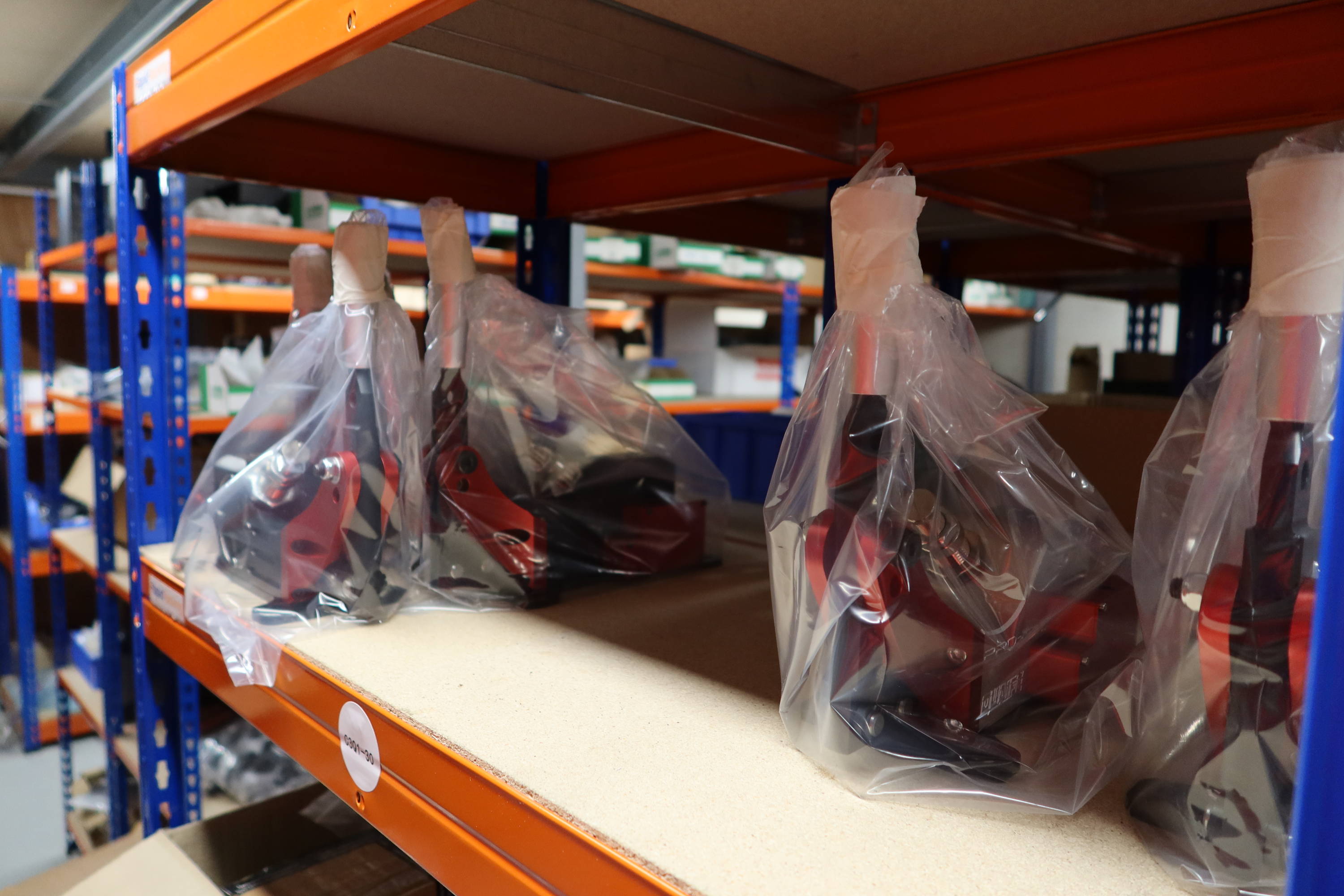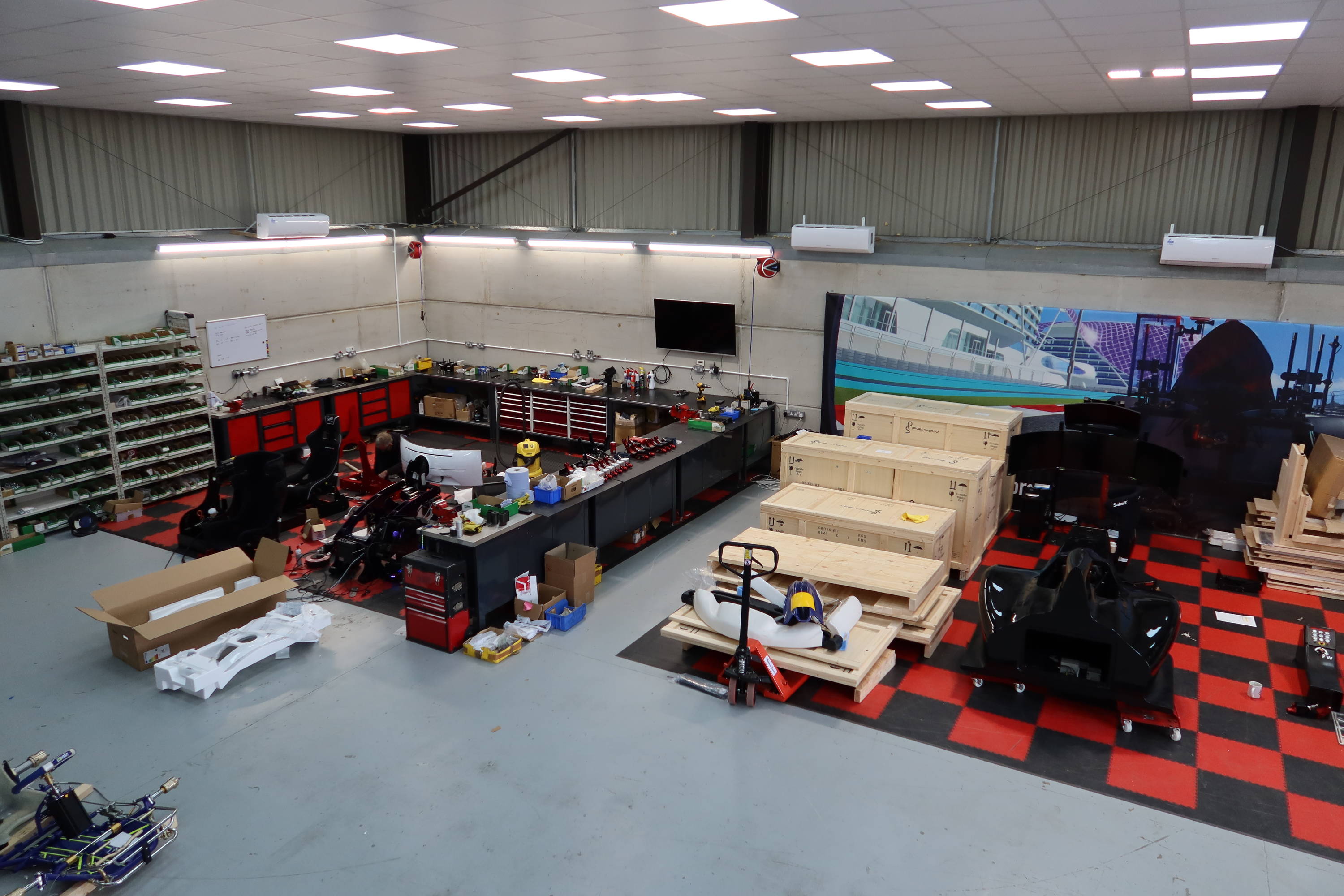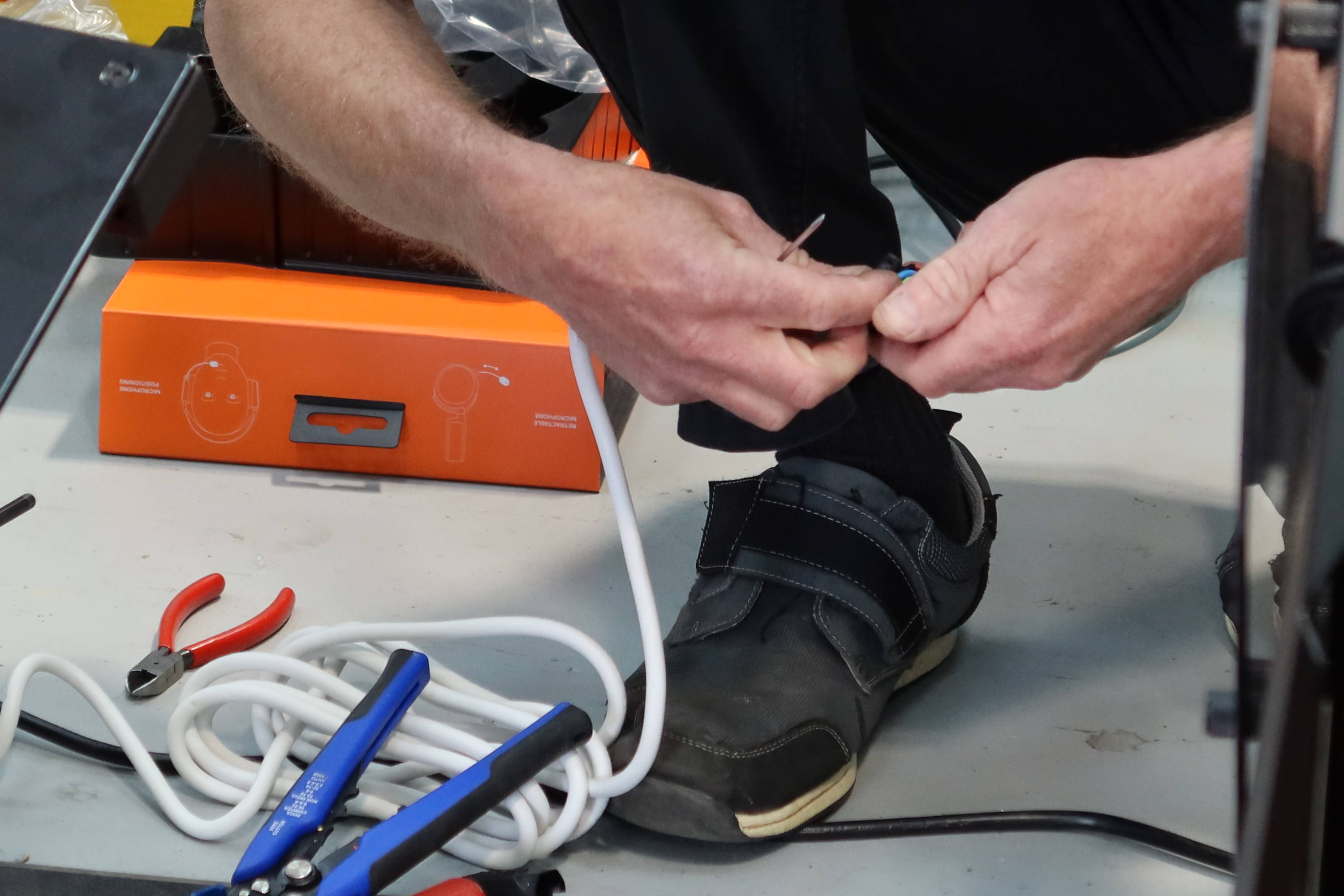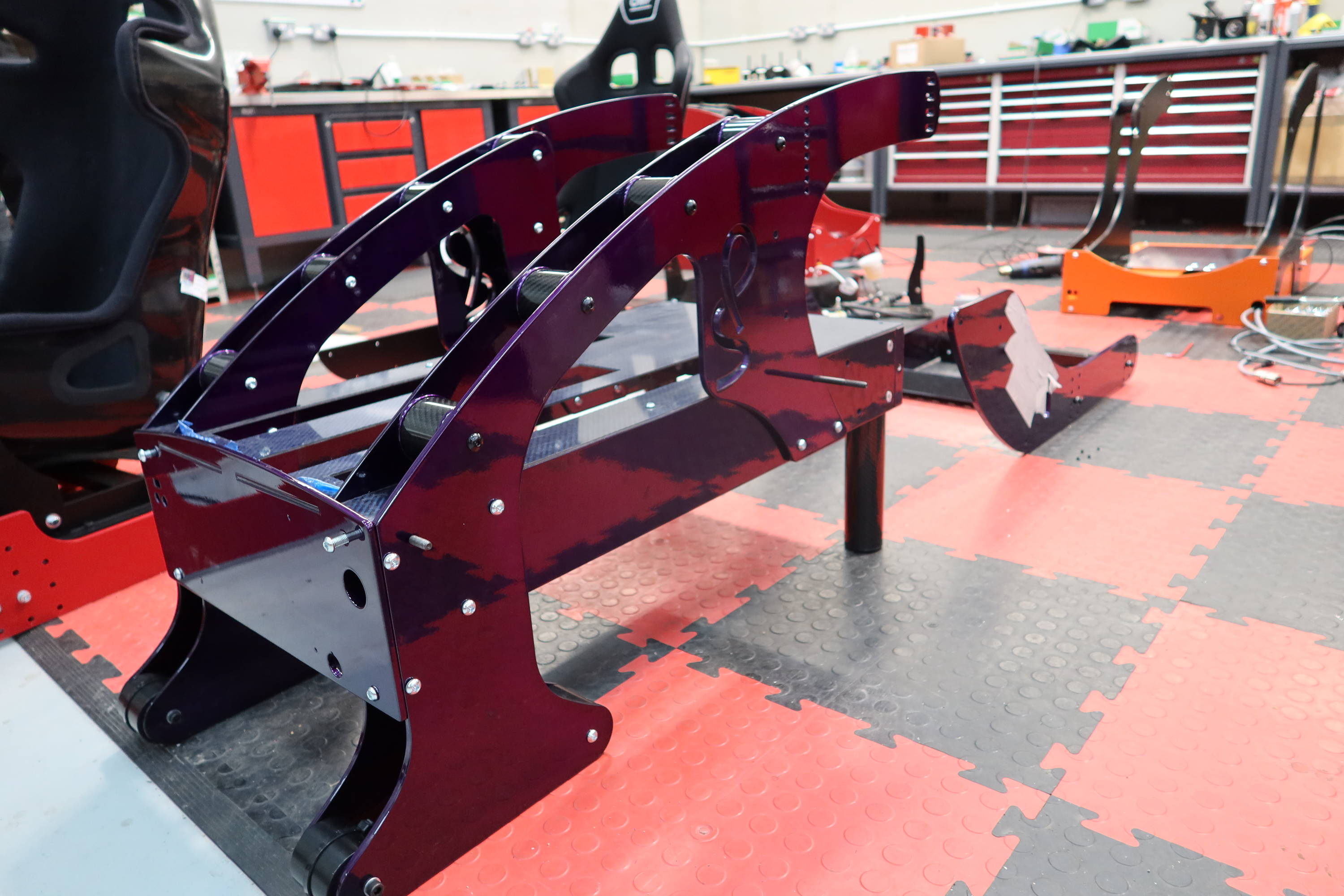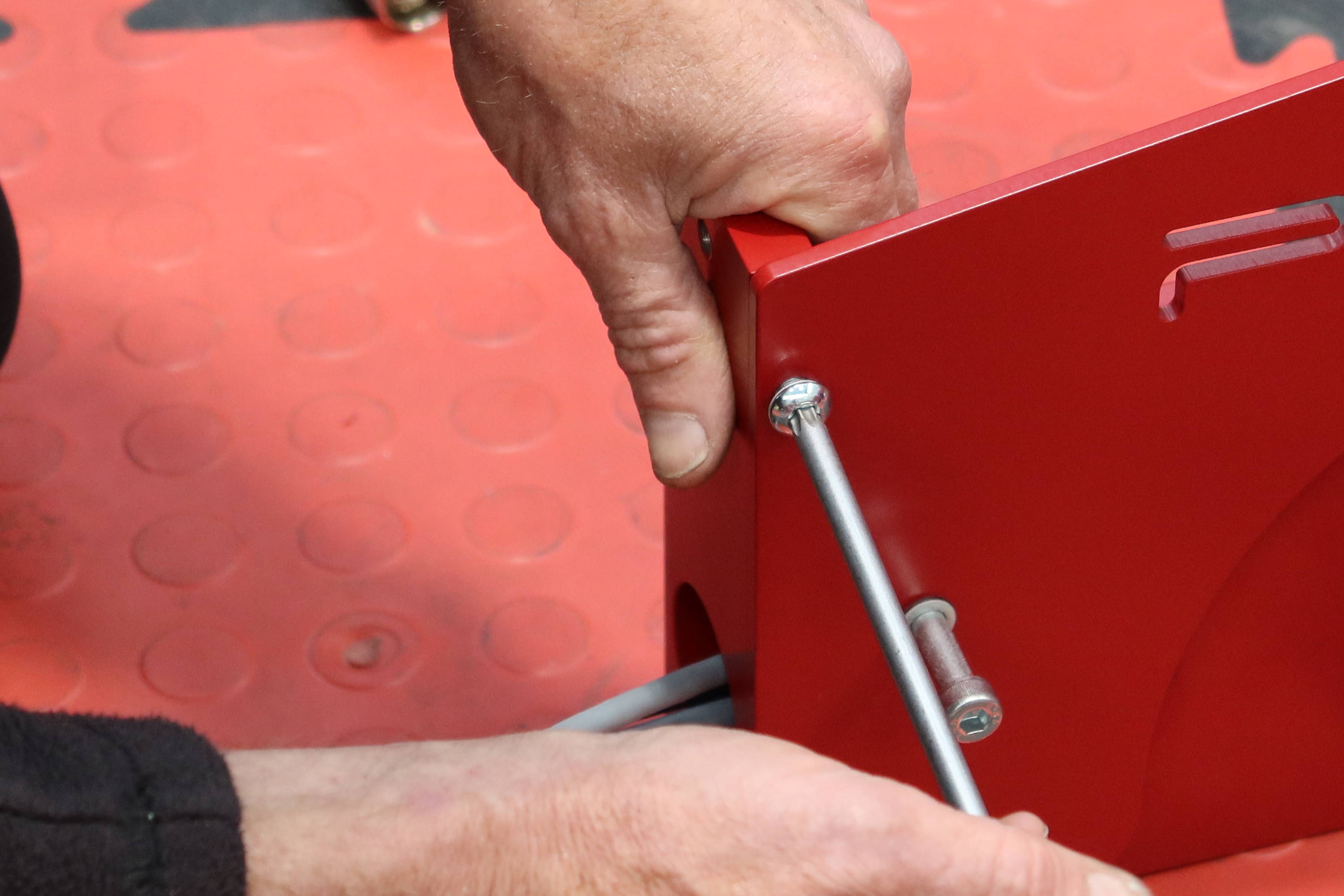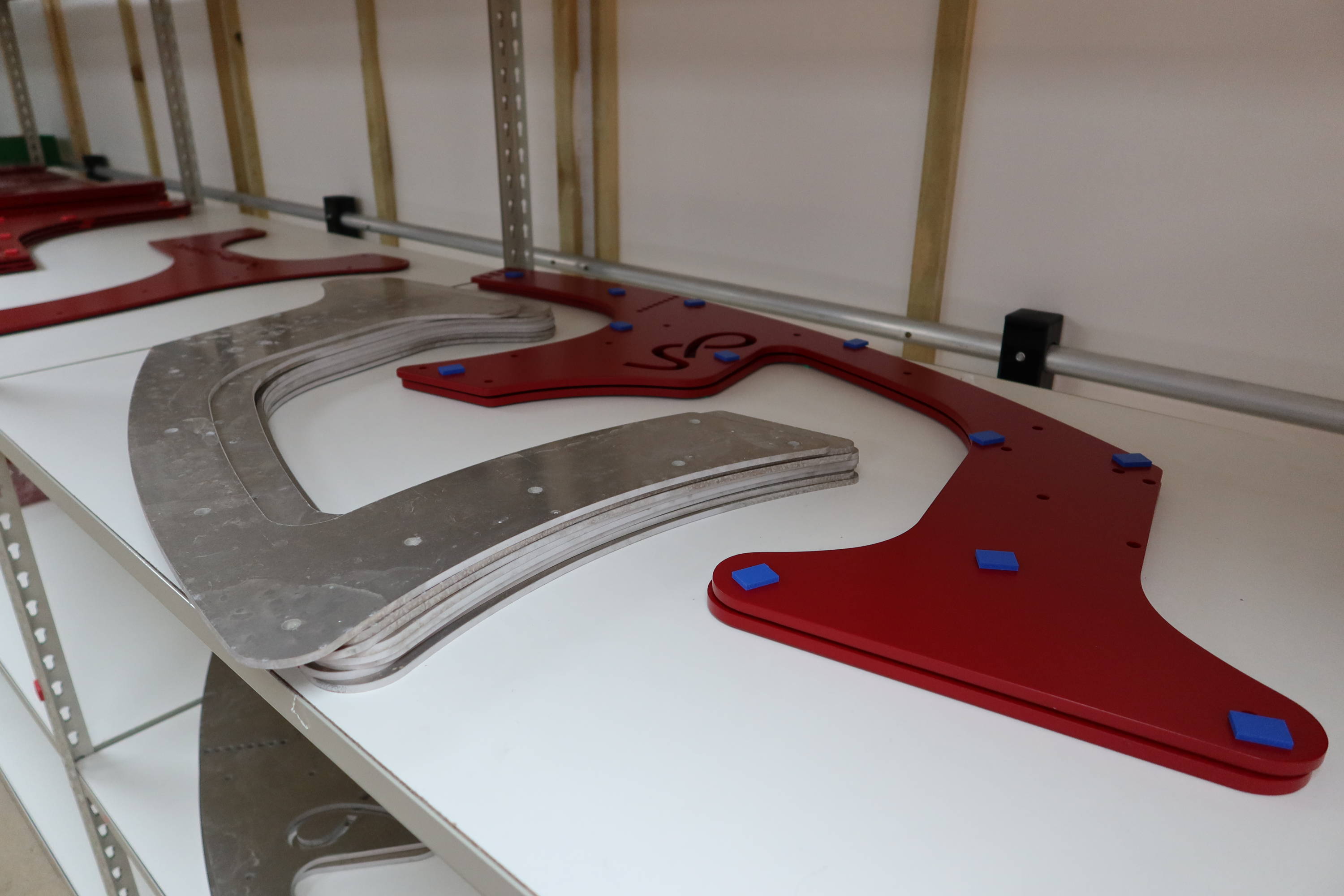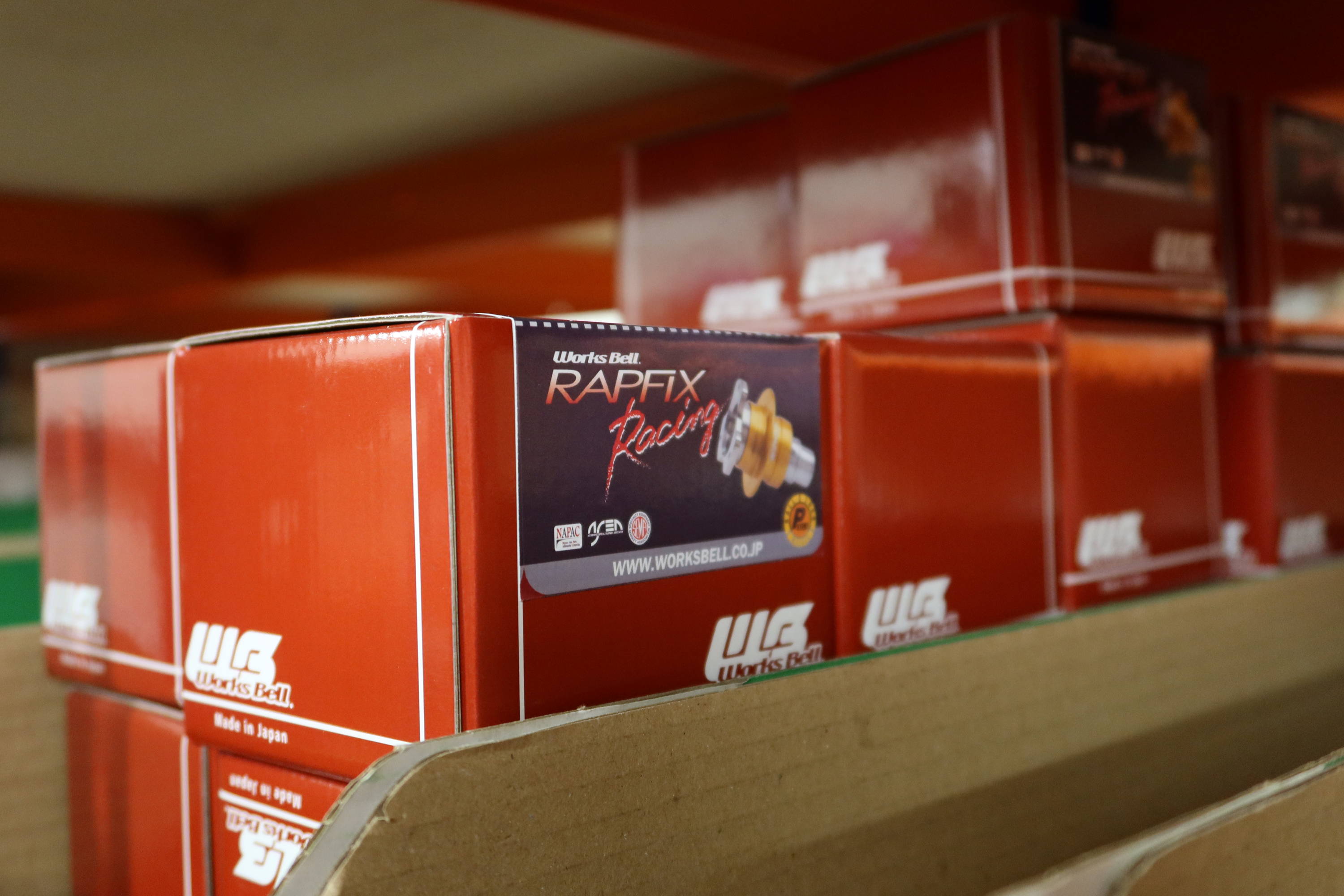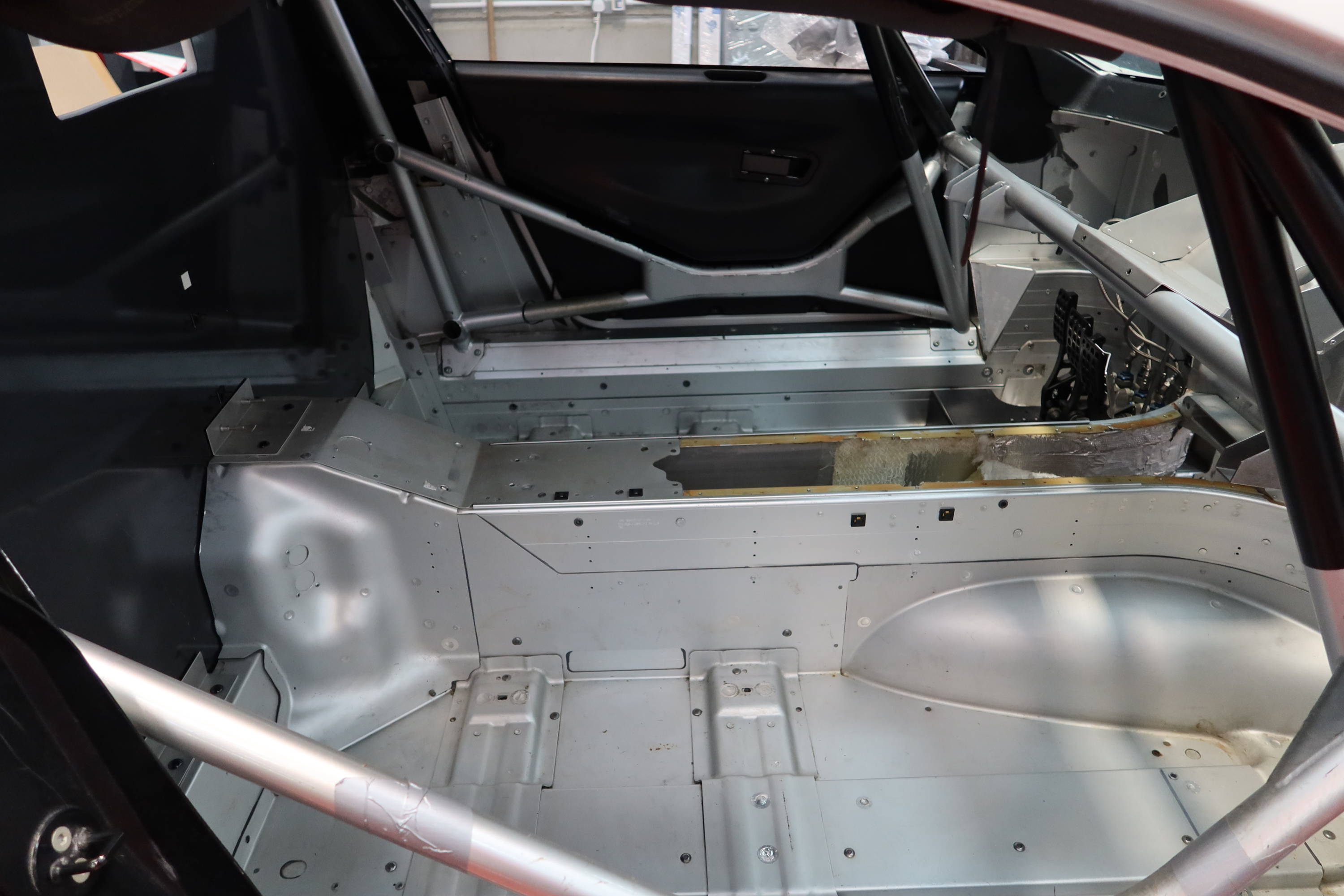 Why we are known for our Racing Simulators

Starting from a blank sheet, we have created a huge customer base of professional drivers and individuals who are striving to achieve the same mission as us, to recreate the feeling of real life in the comfort of your own home. Our founders have all grown up racing at a high level and understand the fundimentals of a racing simulator and how it should feel when you are driving. We now have a product range to suit all needs, from our high end gaming simulator the E-Sport, to our flagship Formula and GT Racing Simulators.
Allowing you to simply enjoy having fun on your simulator or train for your upcoming race, we know its important to have a balance when having a simulator. Enabling you to race with friends at the touch of a button, or train professionally the same way Lando Norris, Alex Albon and George Russell did in their junior years of racing.
Our name grew once the likes of the worlds top racing drivers started using our simulators, we have never and will not provide free simulators to any drivers or individuals, which is something we have believed in from day one. To grow Cool Performance to be known as the organic professional brand it is today. We also believe in simply supply what we believe is the best, hence why we do not partner with any supplier/company. All of the brands you see on our simulators and website are chosen based on our specislists hand picking the best accssories for our simulators.
Frequently Asked Questions
Are your simulators only for professional drivers?
To put it simply, no!
Our simulators were orginally created for professional drivers, and we have realised over the years we have been operating that having fun on a simulator is also a crucial part of owning one. Even our team use them for fun in their downtime. You can have the best of both worlds, professionally training or having some fun on iRacing with your friends.
How long does a simulator build take?
All of our simulators are built to your specification. We do not stock complete simulators the same way car manufactuers do not. All simulators have a build time of 4 weeks and this increases for Half Tub Simulators which take 1-2 months. If you are working with a tight lead time, email us and see what we can do for you!
What specification is correct?
There is no right or wrong answer to this question, all of the main important comonents such as the pedals, steering motor and PC spec are included with your specification. We then can advise you on what is best suited for your needs. The components you choose do not change the funtionality of the simulator, only the look of your simulator. Which is why we keep the base package the same across all simulators. You choose the athestics and then enjoy the funtionality we have created.
We ship over 80% of our simulators and parts outside the UK, we have a specialist shipping company who we use to transport your simulator, safely and insured to the value of your simulator.
Why should I choose you over other simulator brands?
We believe that what we have created is above anything else any other brand is offering. A complete turnkey solution to the highest realism racing simulation, with a lifetime warranty and support. We believe in our product hence the reason we offer this with our simulators.
We build all of our simulators in-house, so we can be sure that every simulator that leaves our workshop is to the highest standard. You can see this with the build quality and detail we put into our simulators. We have over 250+ drivers and individuals worldwide using our simulators, and our testimonials back this up. There are no other simulator companies with the same level of testimonials we have! Check them out here.