F1 Drivers
use our
simulators for
training
Cool Performance
We create the perfect training tool for racing drivers!
Our racing simulators match your car in every way. From driving position to pedal feeling and steering feedback. All the important qualities of our simulators are adjustable to suit your needs. Whether you are having fun or training professionally, you can be sure our simulators can do it all.
We exist purely to assist drivers in perfecting their race craft, building physical strength and reducing their lap times, thats why over 450 individuals and worlds best drivers have our professional simulators.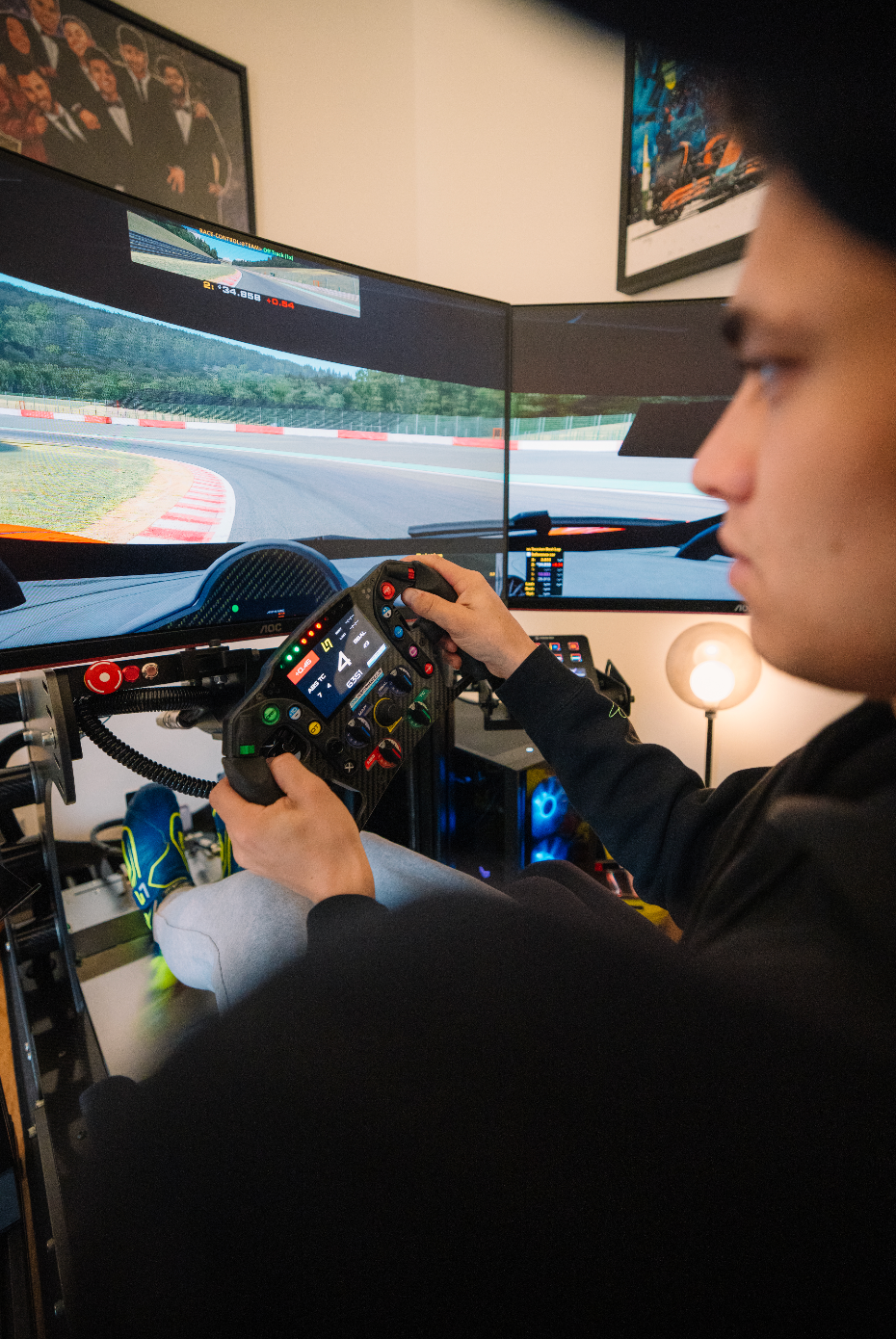 Formula

Simulator

The Formula Racing Simulator is specifically engineered to help drivers improve their craft in Formula categories. Starting from £25,550

Learn more →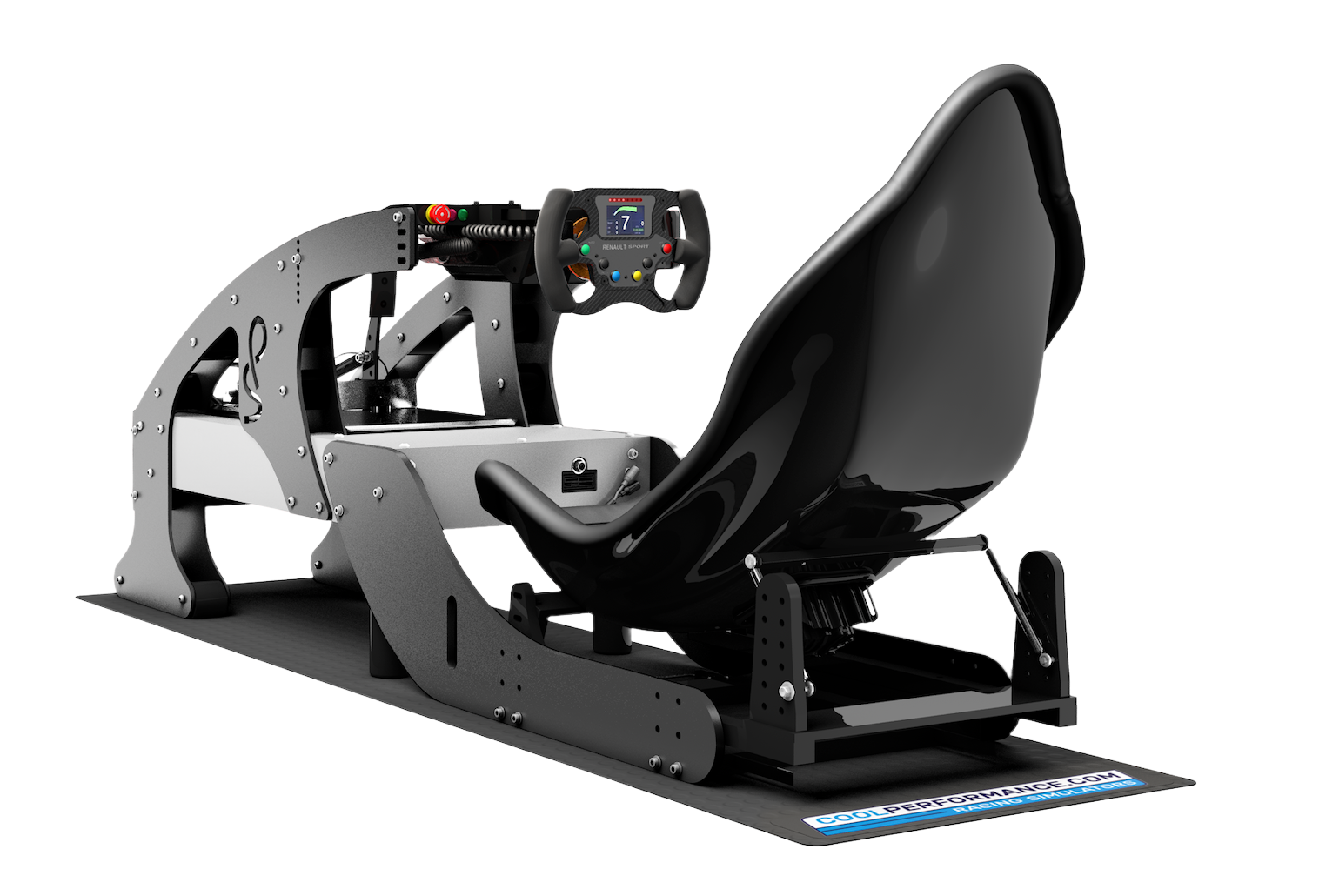 GT

Simulator

The GT Racing Simulator offers driving simulation that mirrors a wide range of GT cars. Starting from £24,445

Learn more →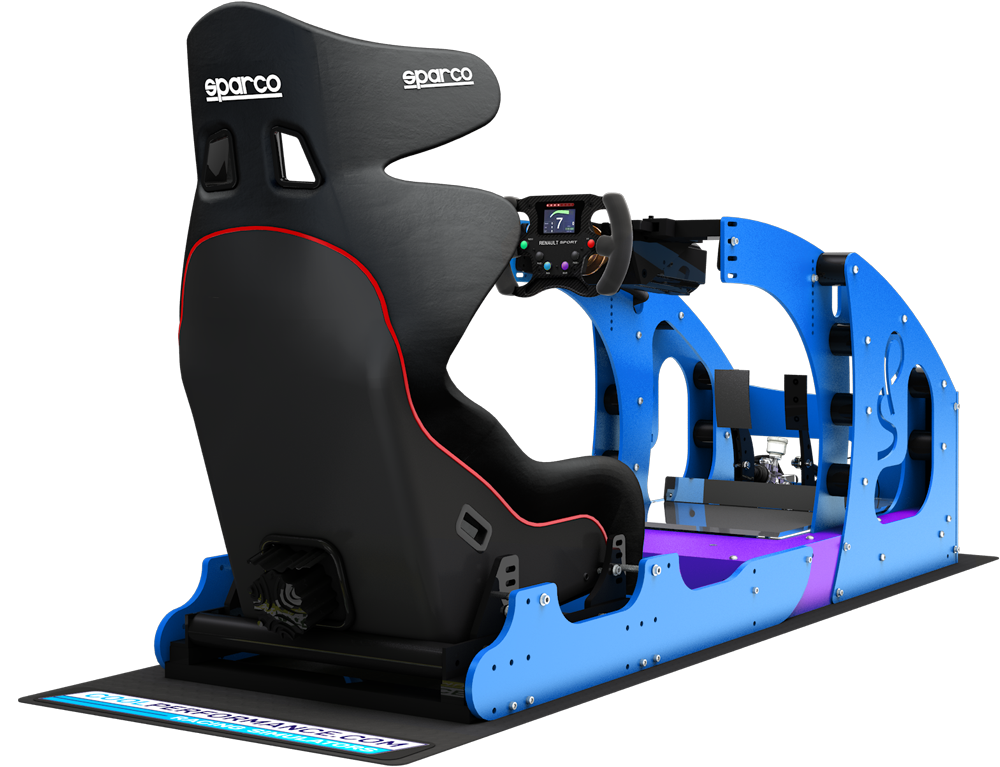 Enquiry
Get in touch
Please submit details of your enquiry below and we will back to you shortly
Cool Performance was founded in 2018, after realising there was a huge gap between home simulators and professional racing team simulators. We soon became the go-to company for all professional racing drivers wanting to achieve their racing dreams. Today we have over 200 of our racing simulators in 40+ countries worldwide.
Why a racing simulator?
Racing simulators have been growing in popularity in recent years, providing an immersive and realistic experience for racing fans and drivers. With advancements in technology, racing simulators have become even more realistic, allowing users to feel as if they are actually behind the wheel of a race car. They provide a fun and challenging way to enjoy the sport of racing, learn how to drive racing cars or build on current skills, and wihtout the cost of real-life racing.
Who uses our simulators?
You can find all of our customers within the driver's section of our navigation bar. But we have worked on some incredible projects with the world's top athletes, business moguls and individuals. When we are surrounded by great minds and talent, it allows us to keep pushing the boundaries of simulation and help these individuals push themselves to the limit.
Why do F1 drivers use our simulators?
F1 drivers are using our simulators, and not because we are involved with partnerships. The reason they have our Formula simulator is that they trained on our racing simulators in their junior years of racing to enhance their skills. Our F1 drivers still use our simulators frequently despite their busy calendars and race with some of our customers when they have some spare time in our hosted online races.
What makes us above the rest?
Firstly, we build and manufacture everything in-house. We do not buy bulk products to cut costs. Any parts we do buy externally such as the steering motor we programme ourselves. This allows us to understand every component in extreme detail.
One of our most unique products is our Cool Performance software. This was built from the ground up and is used by over 150 drivers weekly. This is the most accurate method of training away from the track, which is why so many real-life professional drivers are using it to win races such as Le Mans, Formula 4,3,2 and numerous GT4 and GT3 races.
All of our technology such as gaming monitors are ordered when you place your order, this allows us to provide you with the highest grade and latest technology. If we stocked items such as gaming monitors you would be left with stock that may be 6 months old, and a lower quality screen. That's why we do not have partnerships with any companies, because we will simply provide the best product available and not what we have to supply due to contracts!
Our guarantee
Definitely unique to the racing simulator space, is our lifetime warranty on our simulator cockpits. We are so confident in our product that we not only offer a lifetime warranty on all cockpits we provide but lifetime support too. No other racing simulator company can say that!
A lifetime of updates to our software is one extremely beneficial perk to our simulators. Why you may ask? Tracks and Cars are updated frequently, we ensure we get these updates with our knowledge and experience in the racing world and push them all out to our customers automatically via our 'Cool Performance Cloud'. This allows our drivers to train on the up-to-date and accurate car and track models available.
The future of racing simulators
As technology continues to advance, the future of racing simulators looks bright. In the future, racing simulators are likely to become even more realistic, with even more advanced graphics and enhanced feeling. This will provide users with an even more immersive experience, making it possible to feel as if they are actually behind the wheel of a race car.