Professional Driver Training

Recieving professional guidance is a determining factor on the sucess of drivers across the globe. Thats why Lando Norris, George Russell and Alex Albon all trained with us throughout their careers. We are training the worlds top professional drivers to this day, ranging from GT drivers racing in British GT to Formula drivers training for FIA Formula 2.
We offer remote and on-site professional driver training. We can remotley coach you from anywhere in the world.
---

---
Training At Our Facility
If you want to become a professional driver or you are driving professionally, you have come to the right place.
Nearly every part of this cockpit was designed and manufactured in-house, allowing you to train on the most accurate simulator in order to improve your physical and mental abliity. Nobody has created a simulator like this, featuring the same brake pedal that you use in real life cars ( AP Racing Cylinder Hydraulic System), the same steering feedback and the most accurate tracks and car models available. We have gone through years of development and testing to create this ultimate training simulator for professional drivers.
Our cockpit simulator features the following:
Geometric perfect double curved screen to 186 degrees.

High resolution projectors featuring no motion blur.

Adjustable brake pedal to enable you to have the same feel as your car. We can also adjust the size of master cylinder to your needs.

Steering wheel choice, so you can transfer your skills from simulator to real life with ease.

Full surround sound system in a soundproof room to allow you to hear the same level of noise the car creates.

Radio system to talk to your engineer in the data room.

Live onboard data from the car for your engineer to see using the same data channels as real life cars.

Session recordings to trigger your muscle memory before races and be able to rewatch what you have learnt.
We have trained drivers such as Lando Norris, George Russell and current Formula 4,3,2 drivers who are proven race winners due to their commitment to training and using our equipment.
All of our driver training sessions are with 2 simulators, one for a professional coach to drive when you are driving, allowing you to practice your race craft, and work towards their laptime.
Our training facility is based in Sevenoaks, United Kingdom.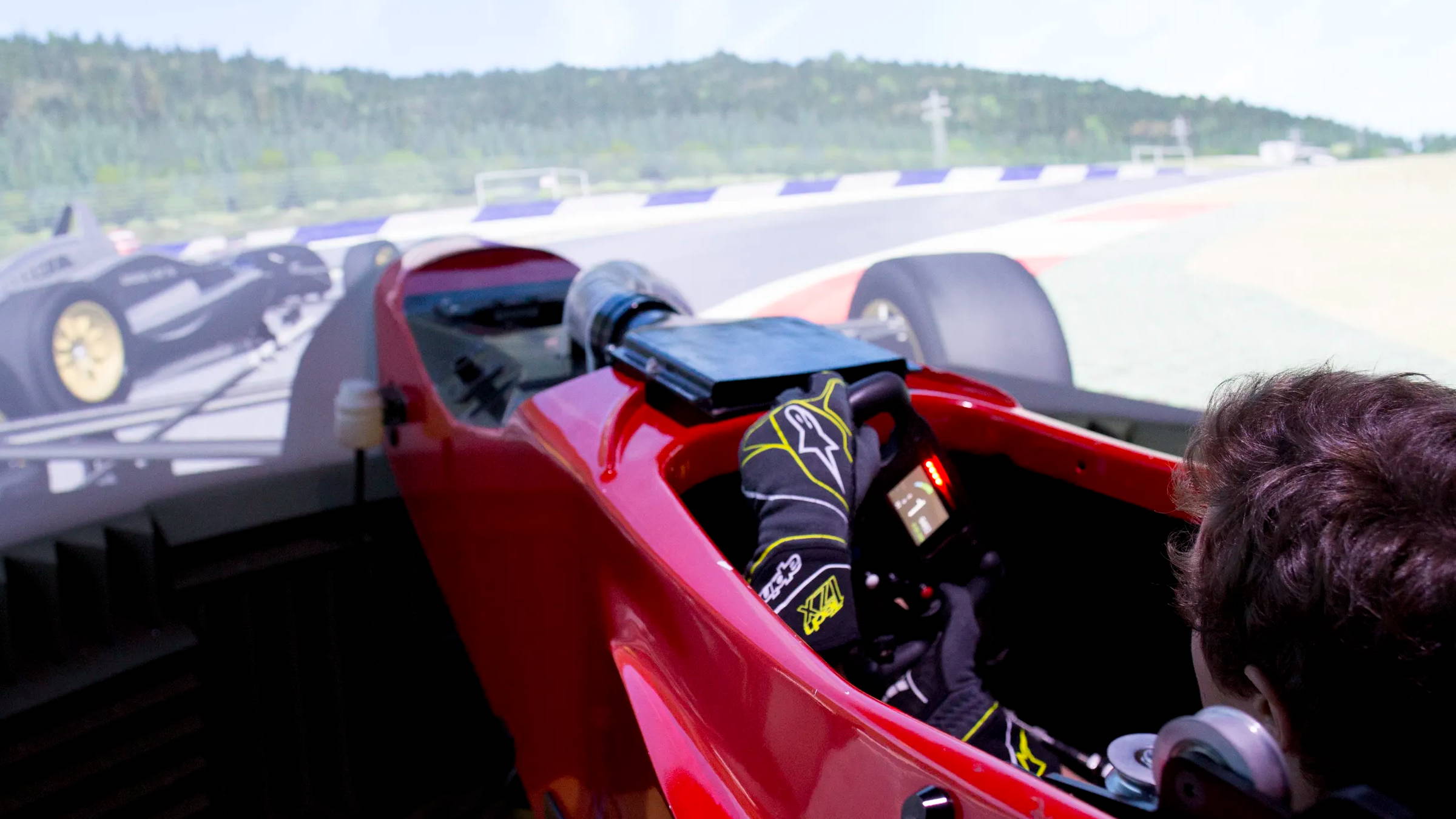 ---
Training Remotley
We offer worldwide remote coaching to all of our customers. We can teach you the basics of racing and how to get the most out of your racing simulator. Are you looking to find them extra tenths and cannot find them? We train numerous drivers across the globe who are champions and race winners in catagories such as FIA F2,3,4 and GT championships. We can cater to your needs.
When remote coaching you will have the following :
Live call with your coach as you are driving.

Your coach on track with you at your chosen track and car.

Your sessions recorded and sent to you after so you can rewatch them to fine tune your skills.

Live data reading, teaching you how to read your data and analysing your data with your coach.

Access to our extensive set up data.

Full De-Brief so you can read where you need to improve/work on.

Live telemetry from your coach which you can rewatch.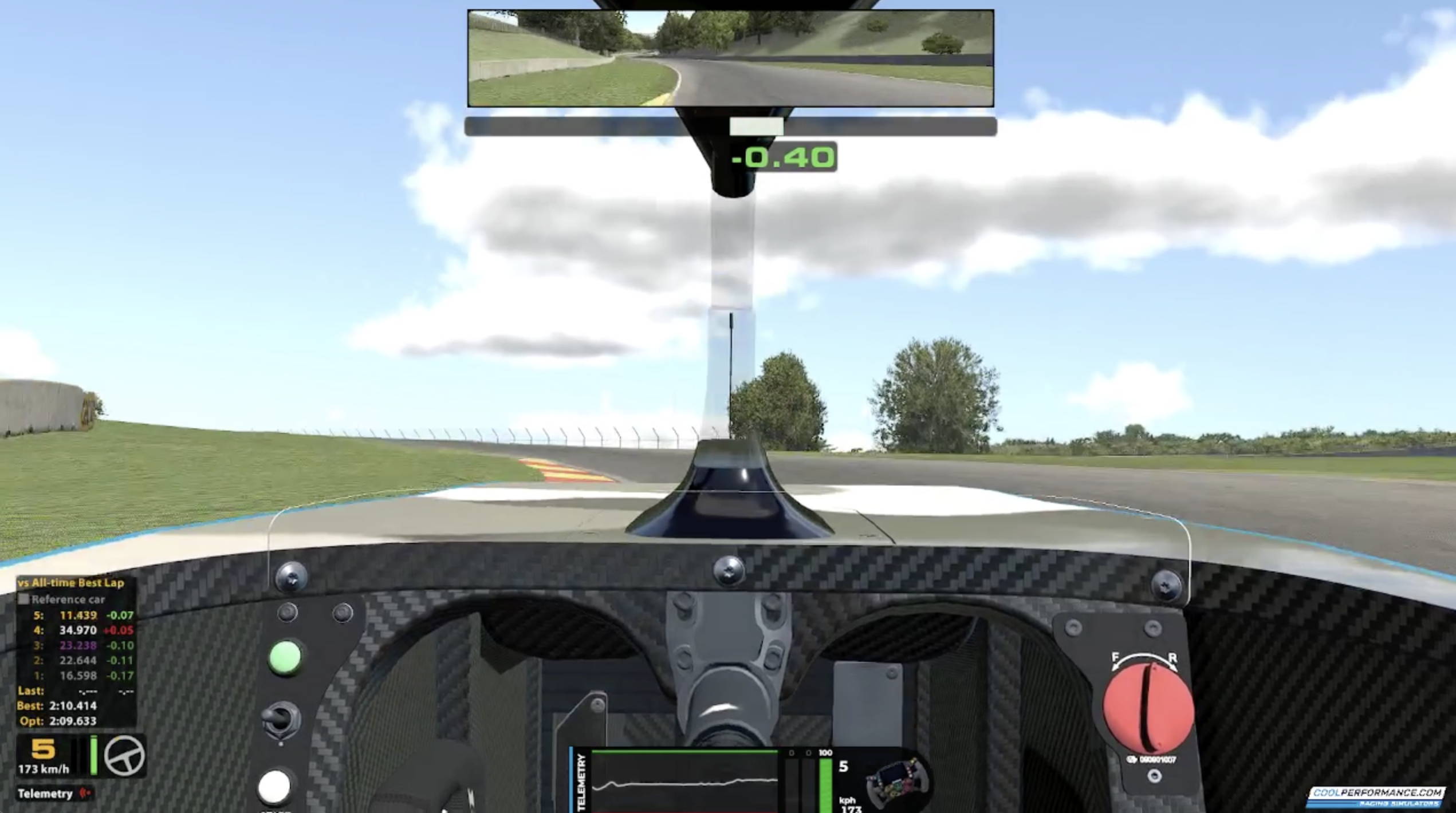 ---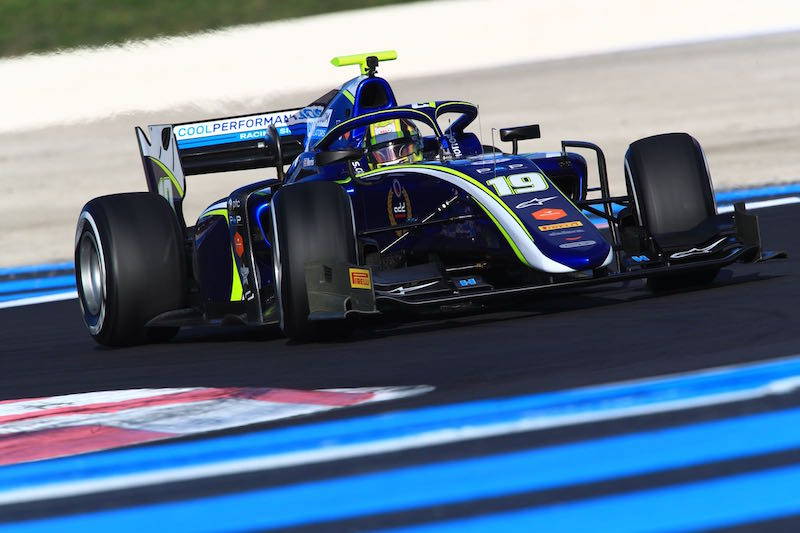 Our cars have been created and edited in-house. We have a wide range of single-seaters including F4, Formula Regional, British F3 (GB3), Euro Formula, FIA F3 and FIA F2. In GT we have a huge range of GT3 and LMP cars, Porsche Cup, BTCC, Clio Cup, Ginetta, Beetle Fun Cup and various prototypes. We also have many others already in our extensive database, so please contact us to see if we have your car modelled already. If we don't have the car you require we would be happy to develop a car and tyre model for your chosen car.
All of the cars have been built by collaborating with the car manufacturers, tyre manufacturers, the teams that run them and professional drivers. Bringing you the highest quality and most realistic experience. Every single car has been built from scratch and we would only let you drive them this way, as we do not believe in just scaling the grip or downforce up or down to make a new car, which can and will give you the wrong feeling. The aero and drag maps for all of these cars are within 99% accuracy across the whole ride height range with all the wing settings.
All cars are transferred through the Cool Performance 'cloud' so when a new car or track model is created they automatically sync to our home simulators for all of our customers to use.
To see our car and track list, please contact us.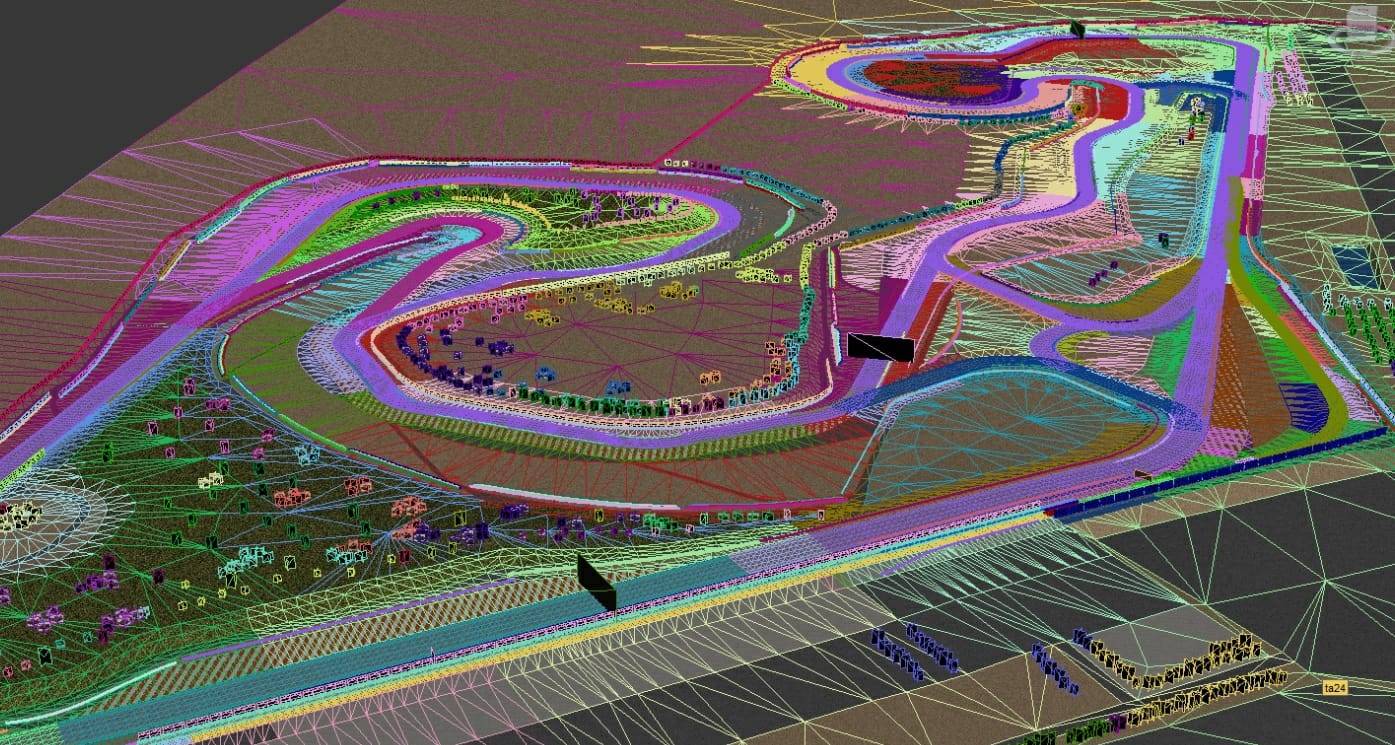 Our track database includes most circuits from across the globe. Many of these are laser scanned or GPS mapped for near-perfect accuracy. This allows you to familiarise yourself with every turn, bump and gradient, perfecting entry and exit speeds. The laser scanning of the tracks is the most accurate way to build them into the software. The laser scans of the surfaces show (at the chosen track) gradients, kerbs, bumps, angles of the surface and the surface material. Which in turn gives you a 1:1 real-life model on the simulator of the chosen track.
All tracks are transferred through the Cool Performance 'cloud' so when a new track model is created they automatically sync to our home simulators for all of our customers to use.
To see our car and track list, please contact us.
---
The Best Drivers Train With Us, Why Dont You?
---