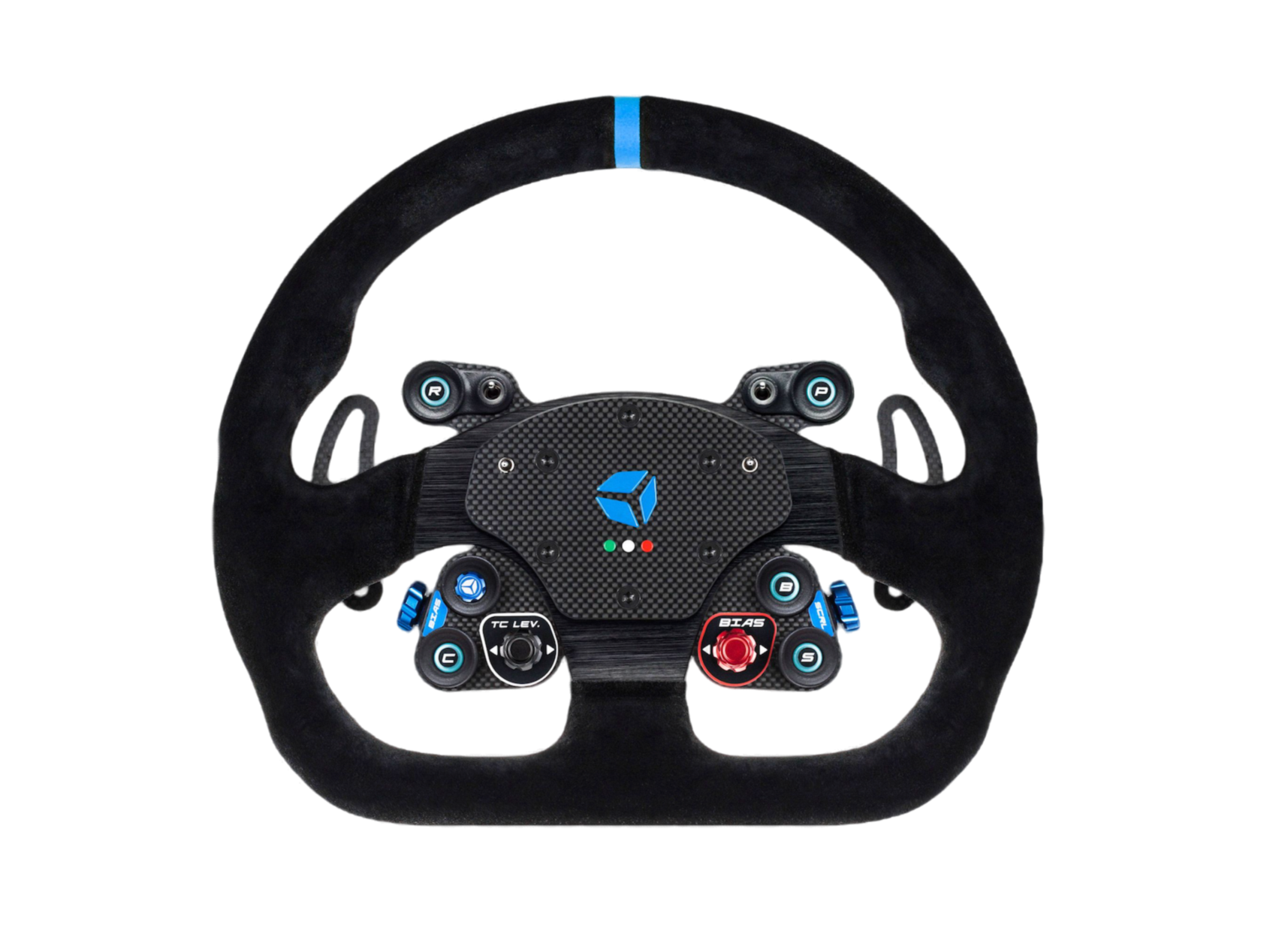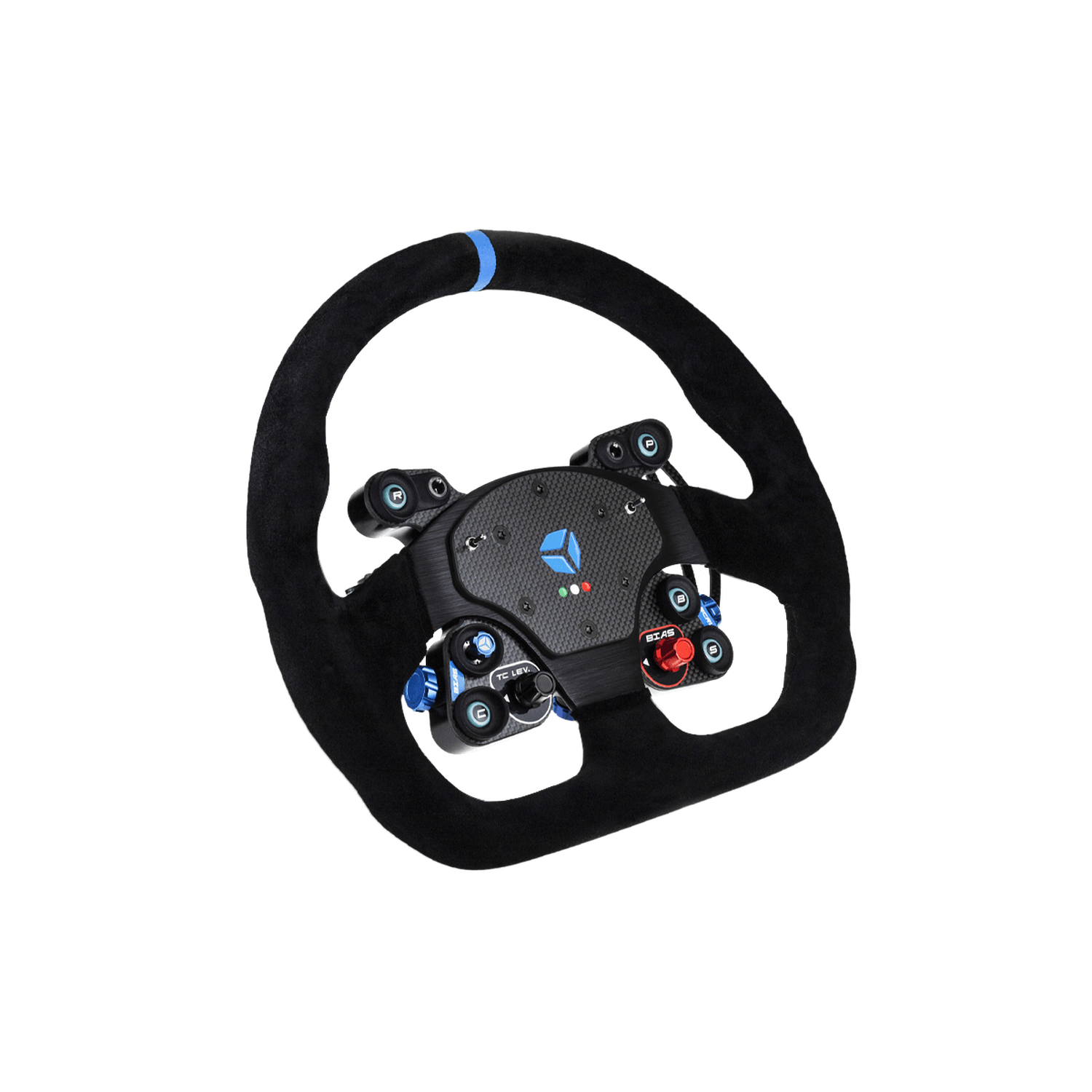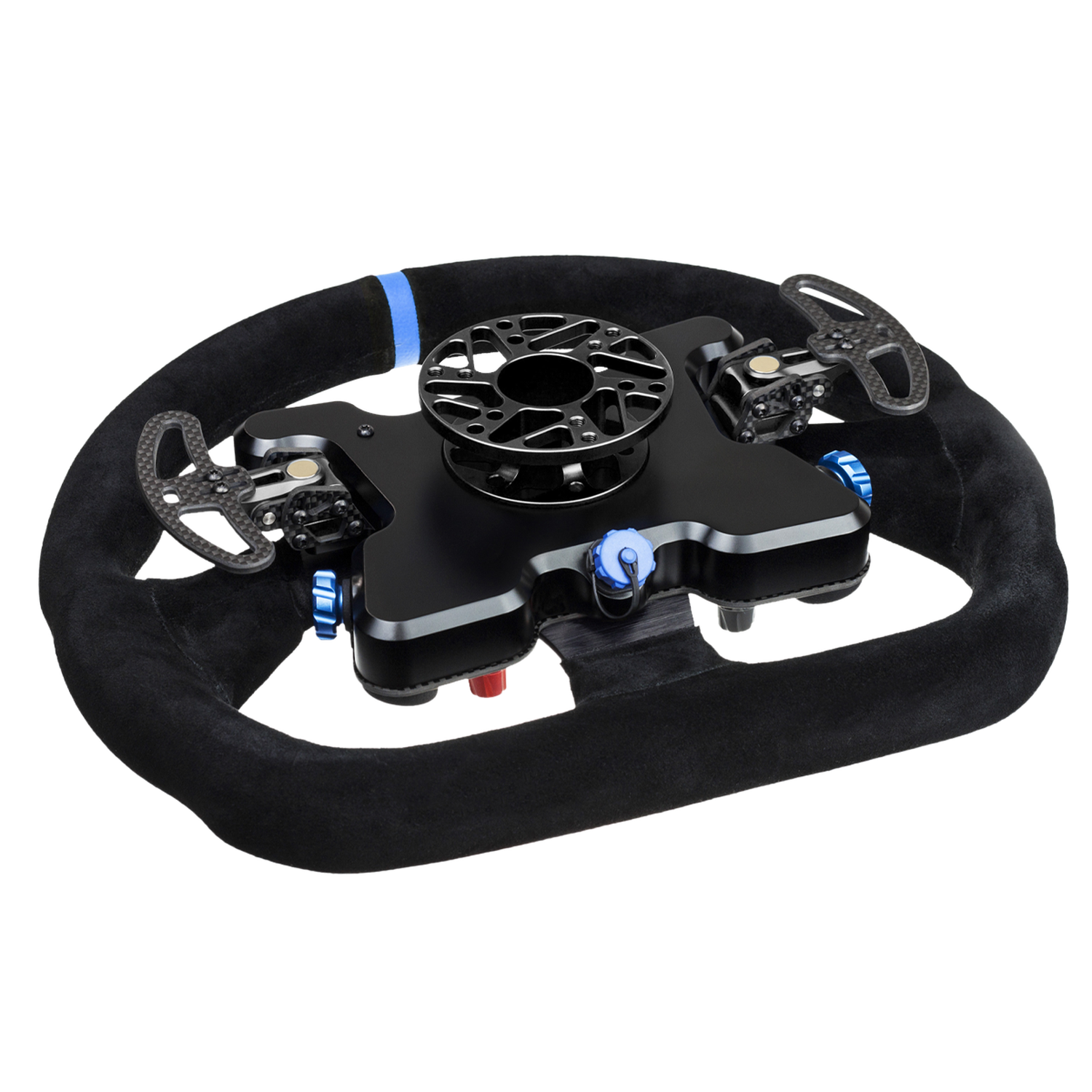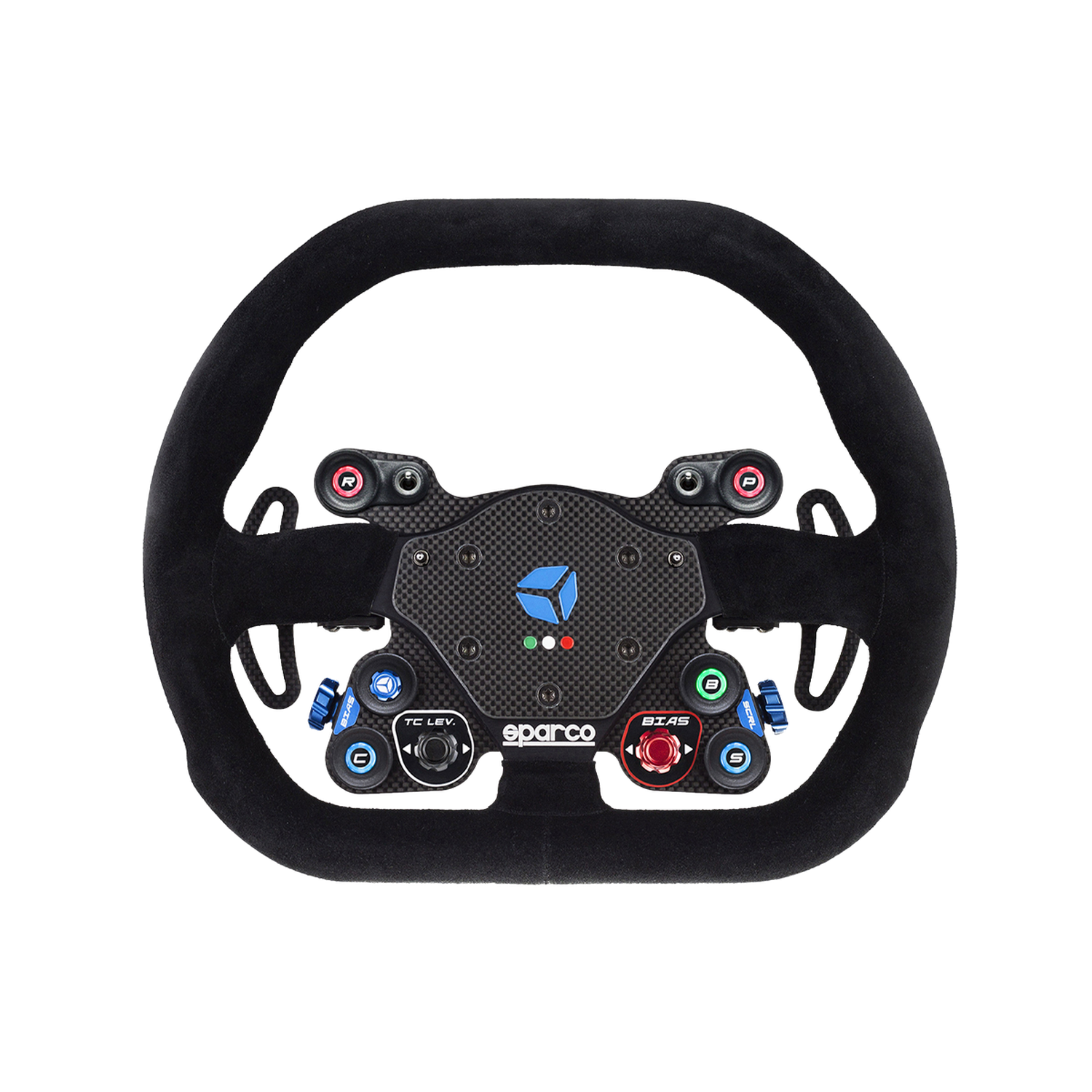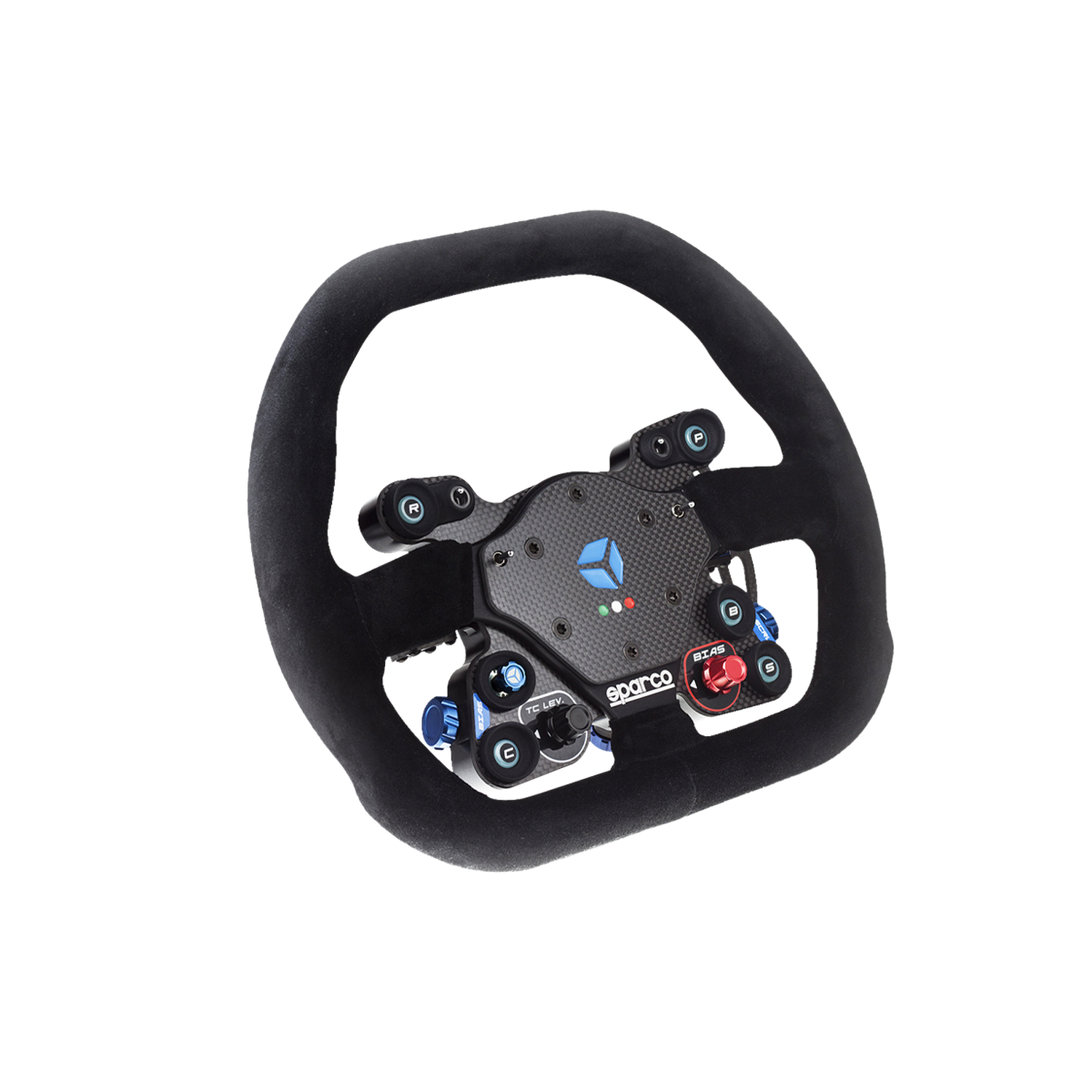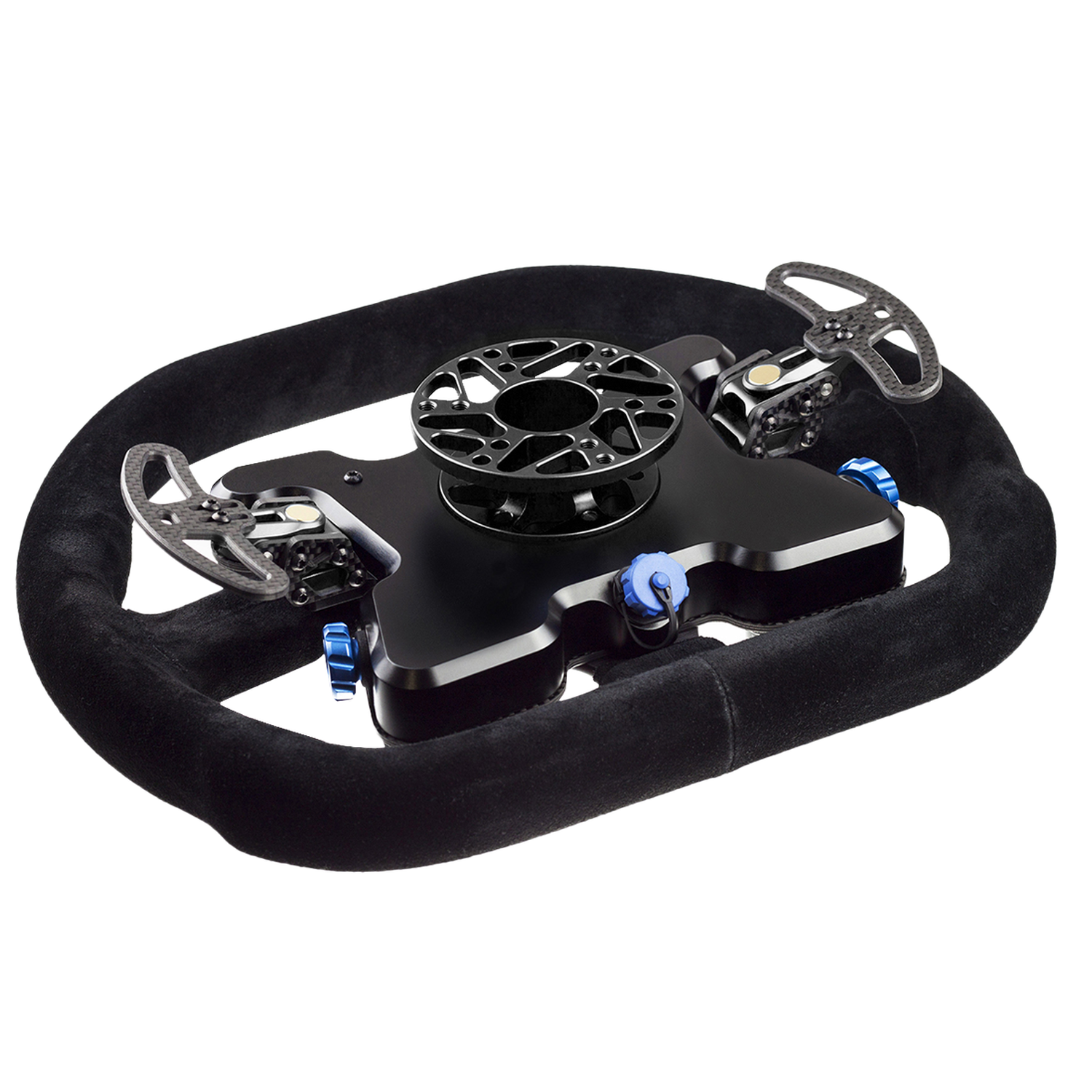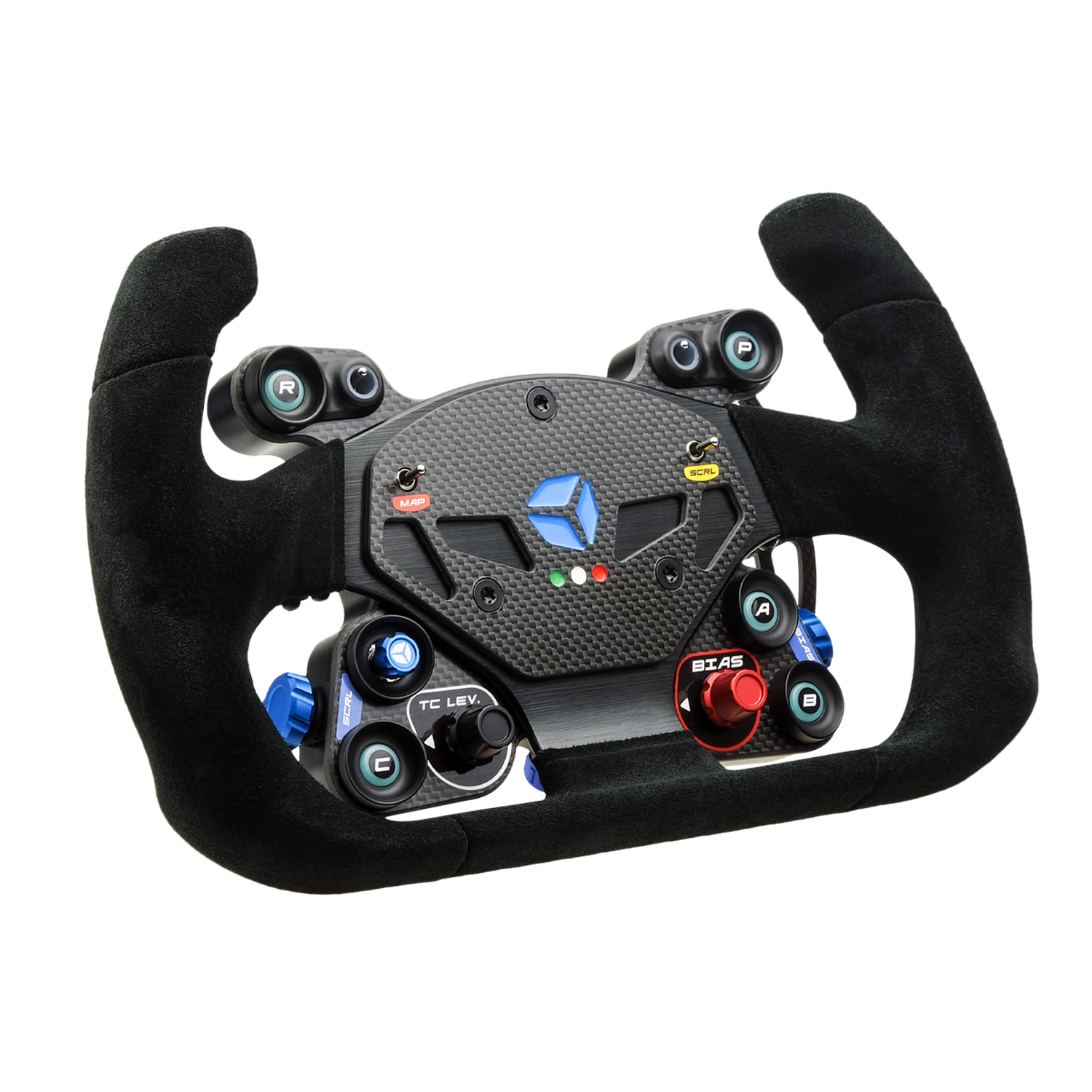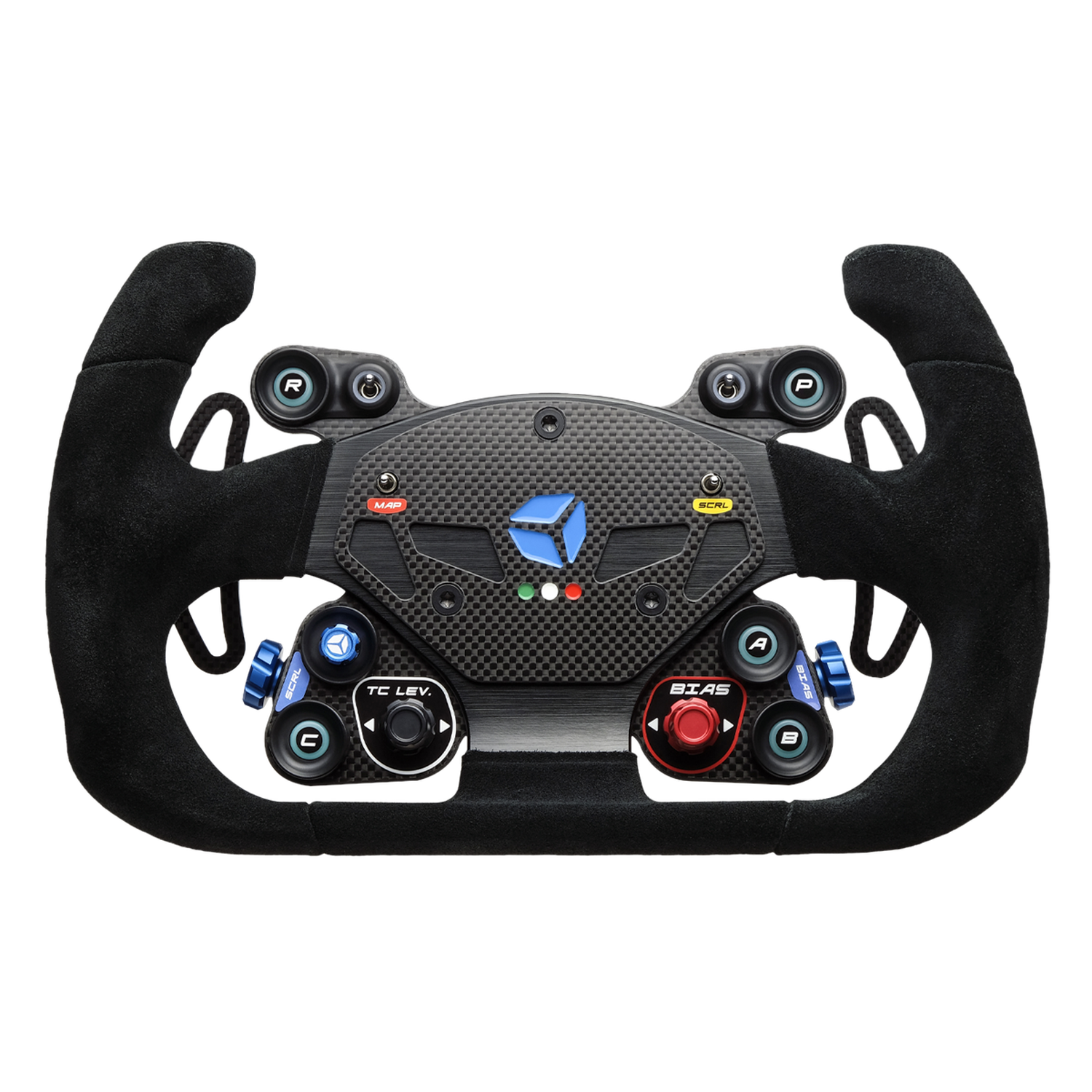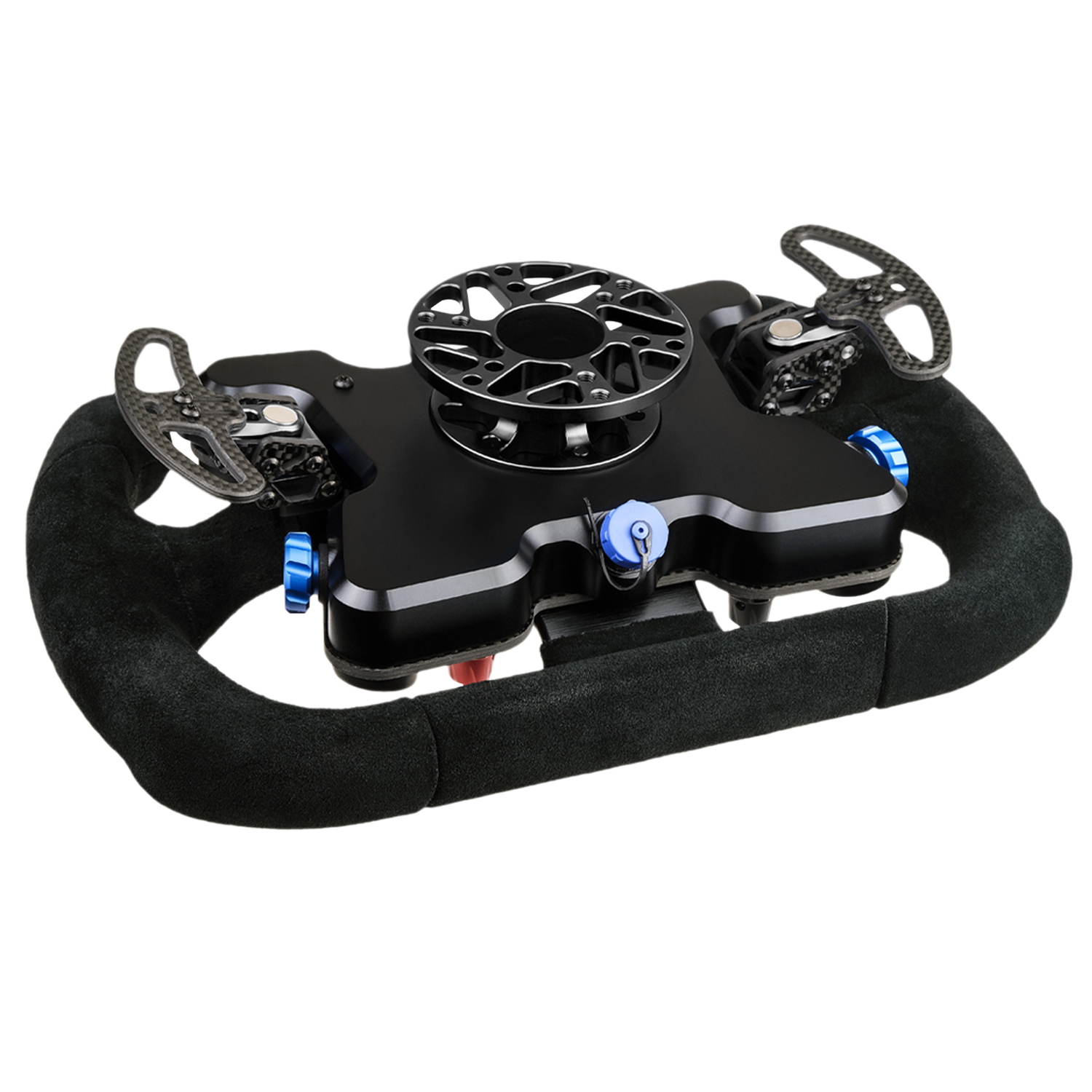 Cube GT Pro Steering Wheel is Cube's solution to a high-grade GT racing simulator steering wheel. 
Featuring a 100% carbon front plate. Fully backlit buttons, Magnetic paddle shifters, CNC aluminum knobs, and a joystick to control what's going on with your simulator setup. 
The Wireless version is available (compatible with Simucube only).
Specification
| GT PRO | WIRELESS | USB |
| --- | --- | --- |
| Custom-designed and bespoke made ergonomic steering wheel rim, high-quality suede leather wrapping | √ with GT Pro Zero | √ with GT Pro Zero |
| Cube Controls custom steering rim with seamless finishes | √ with GT Pro Cube | √ with GT Pro Cube |
| Sparco, P310, suede steering wheel | √ with GT Pro Sparco | √ with GT Pro Sparco |
| Grip-to-Grip wheel diameter | 30 cm (Sparco 31cm) | 30 cm (Sparco 31cm) |
| Grip max diameter | 42 mm | 42 mm |
| Backlit buttons | X | √ |
| Momentary buttons | 6 | 5 |
| Short throw-backlit switches | √ | √ |
| 45° back USB Connector | √ | √ |
| On/off toggle switches with status led | 2 | 2 |
| Front rotary encoders | 2 | 2 |
| Thumb rotary encoders | 2 | 2 |
| Multi-directional joystick with integrated encoder | X | √ |
| Zero-play short-throw custom-designed magnetic switchless shifter paddles | √ | √ |
| 1500mAh LiPo battery, up to 40 hours of use | √ | X |
| Integrated charging electronics, just charge it whenever you need with the dedicated USB cable, even while driving | √ | X |
| Connection and battery status LEDs (blue when charged, purple while charging, red when out of power) | √ | X |
| On/off pushbutton on the backside of the wheel | √ | X |
| Proprietary custom-made tactile button assembly | √ | √ |
| Carbon fiber main plate | √ | √ |
| CNC machined billet aluminum main body | √ | √ |
| Wheel hub compatible with all formula-style quick-release hubs (3 bolts, 1-inch and 70mm PCD) | √ | √ |
| Weight GT Pro Zero | 1250 gr | 1250 gr |
| Weight GT Pro Sparco | 1360 gr | 1360 gr |
| Weight GT Pro Cube | 1520 gr | 1520 gr |
| VR friendly | √ | √ |