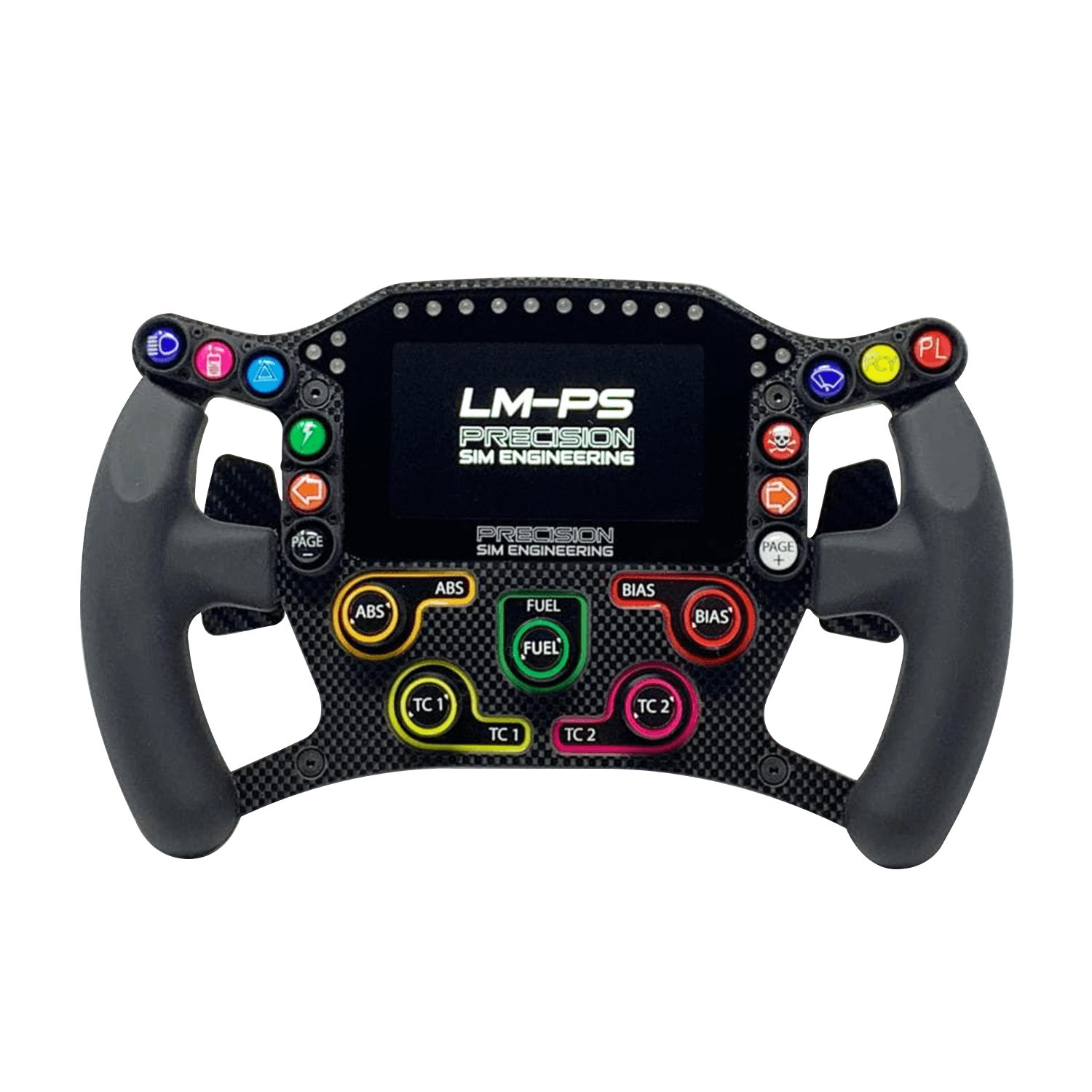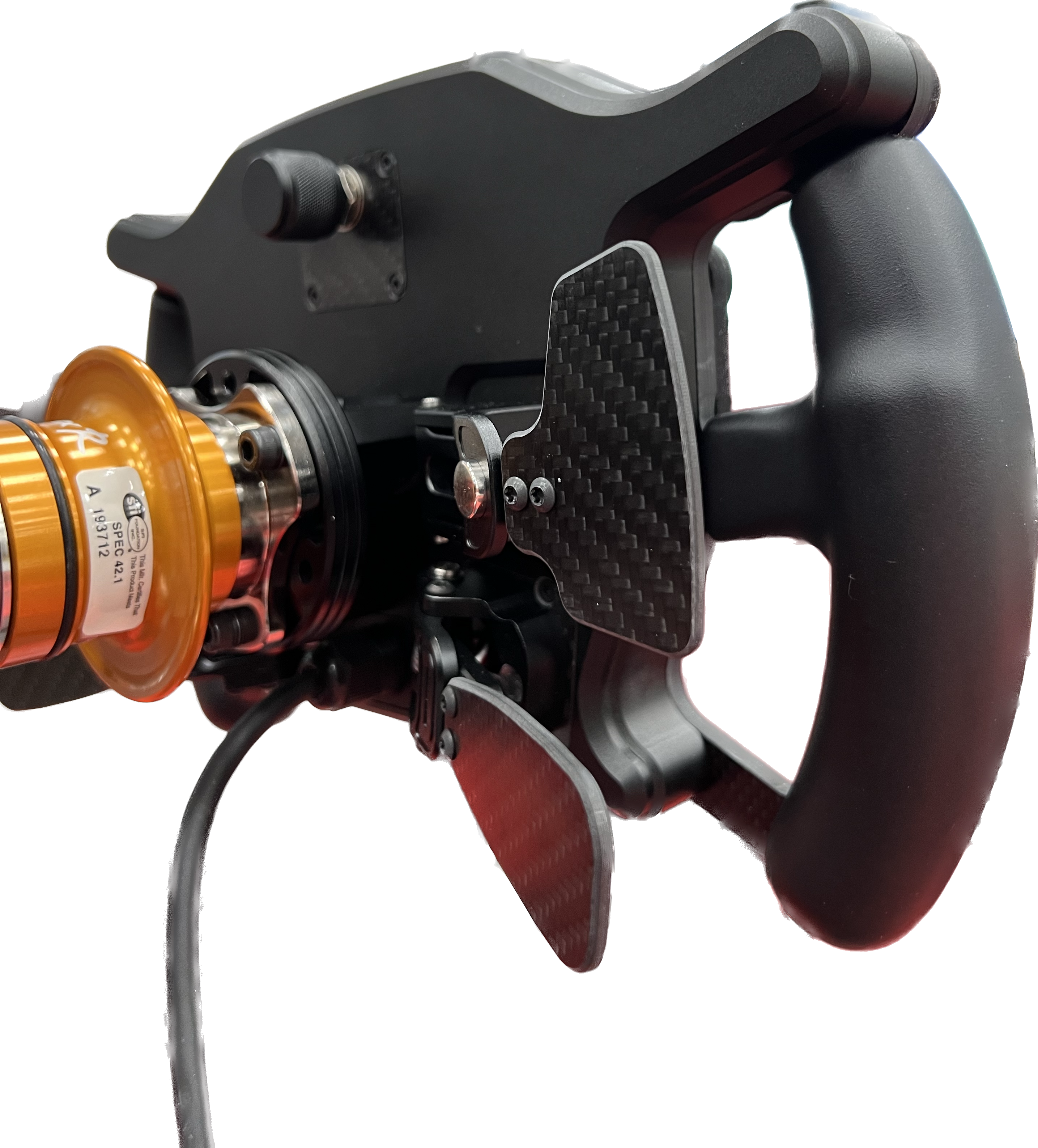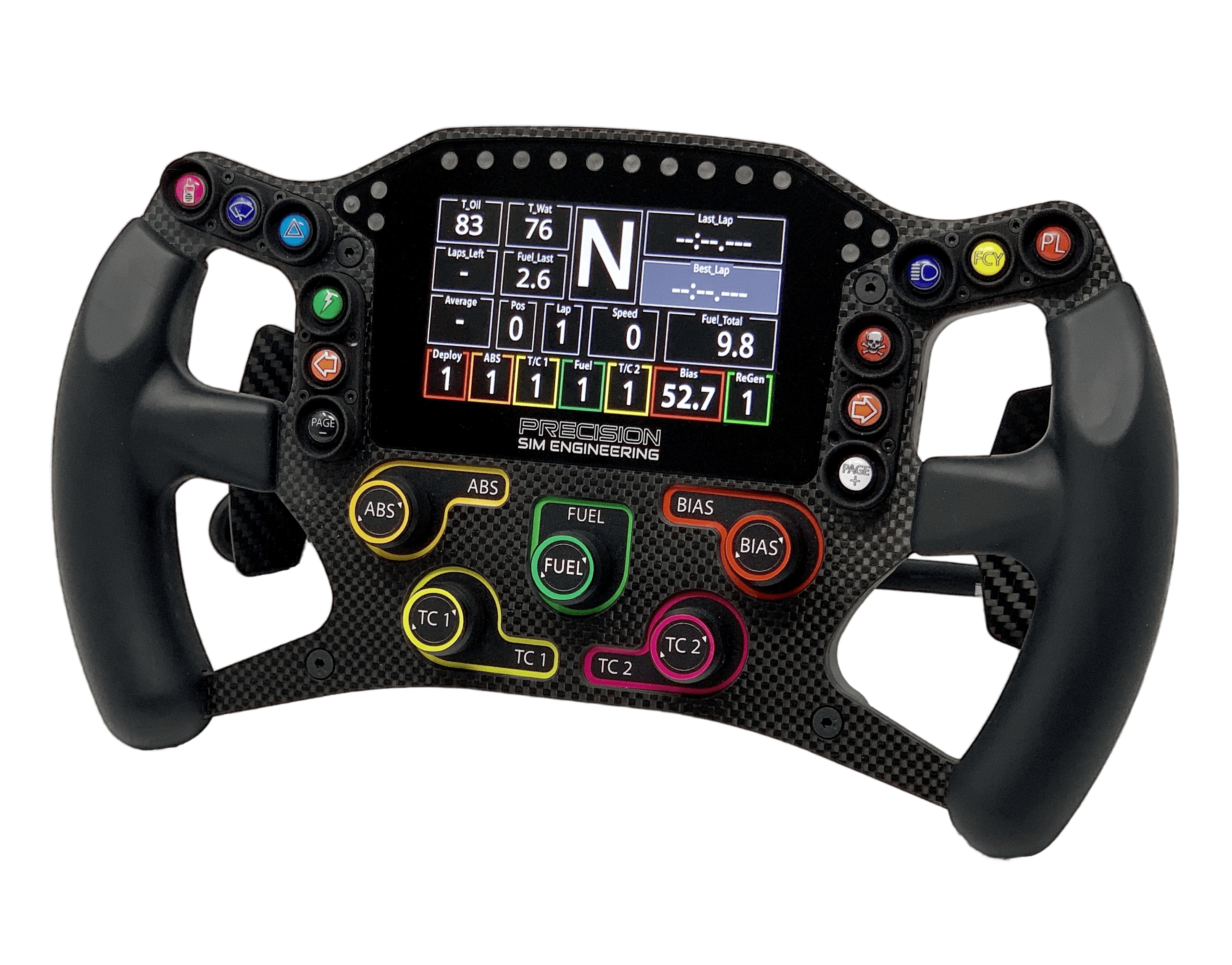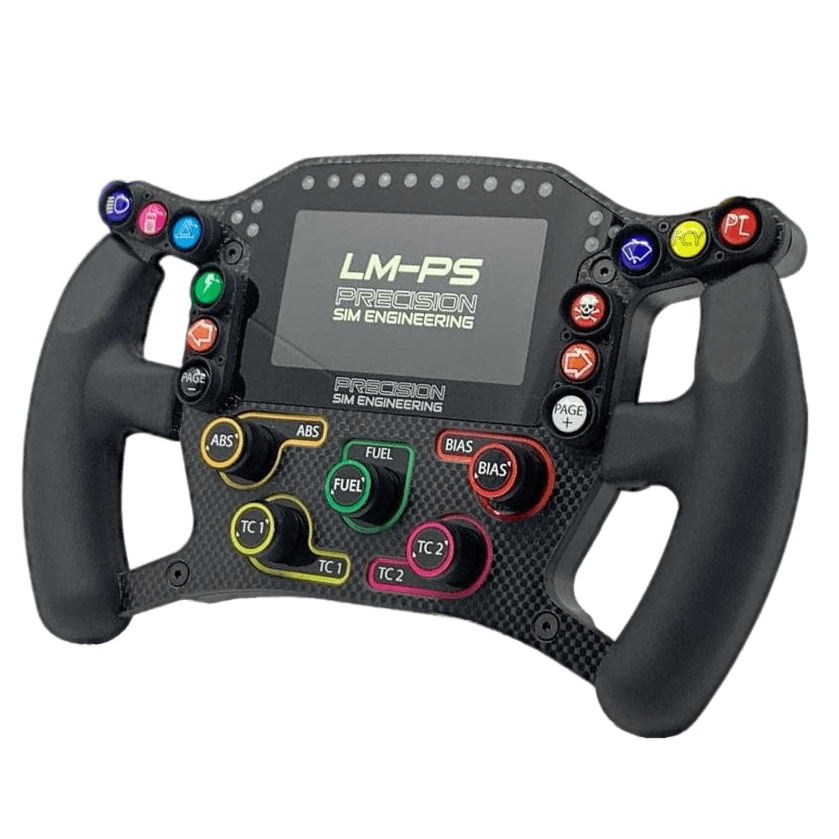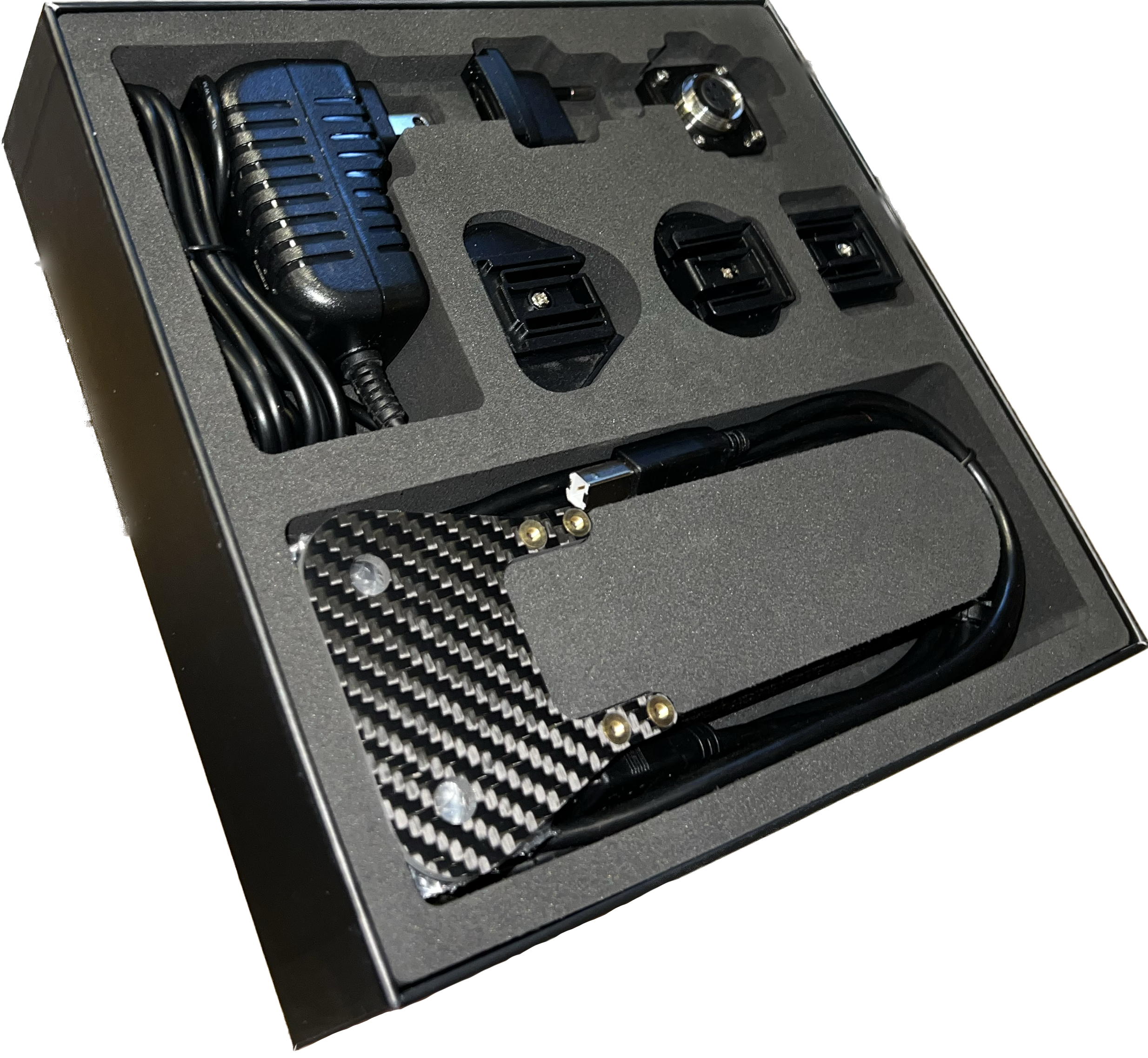 This product is now discontinued. It has been replaced by the C-PS Steering wheel.
The reason why we designed and had this wheel manufactured was due to a lack of accurate formula steering wheels within the simulator world. We created a wheel which is designed to replicate the feel of a formula car steering wheel for your racing simulator! We worked along side numerous drivers like Lando Norris to create this master piece.
We partnered with Precision Sim Engineering for this project and the end product is as expected, the highest quality feel and materials. 
Features - 
280mm diameter to match most Formula 4,3,2 cars 
Injection Moulded Polyurethane Grips
5 Rotary Dial Controls
12 High-Quality gel coated Push-Buttons
PSE Magnetic Gear-Shifters with Carbon Fibre Paddles.
Optional Dual-Clutch Paddles with Bite-Point Adjust that can be added as an extra after purchase
Full Colour 4.3″ LCD Data Display that is completely configurable with Z1 Dashboard, SimHub and JRT (Joel Real Timing)
16 Full RGB LEDs, individually adjustable in function, colour, and brightness
Connection to the PC is handled via 2 USB inputs, with no HDMI or power adapters necessary
Fits any 50.8mm Quick Release (Quick release not included)
The LM-PS Wheel connects to a PC or Mac via its own dedicated USB input. Not compatible with PlayStation or Xbox
Easily replaceable Industrial-Grade Coiled USB Cable via screw on carbon fibre panel and circuit boards so no soldering or expert skills required as below
USB Kit 
As part of your LM-PS order, you will receive a USB box, which contains all the parts you will need for connecting your new racing simulator wheel to your simulator. 
4 paddle wheel is with clutch paddles and 2 paddle wheel is gear shifting only (no hand clutch)