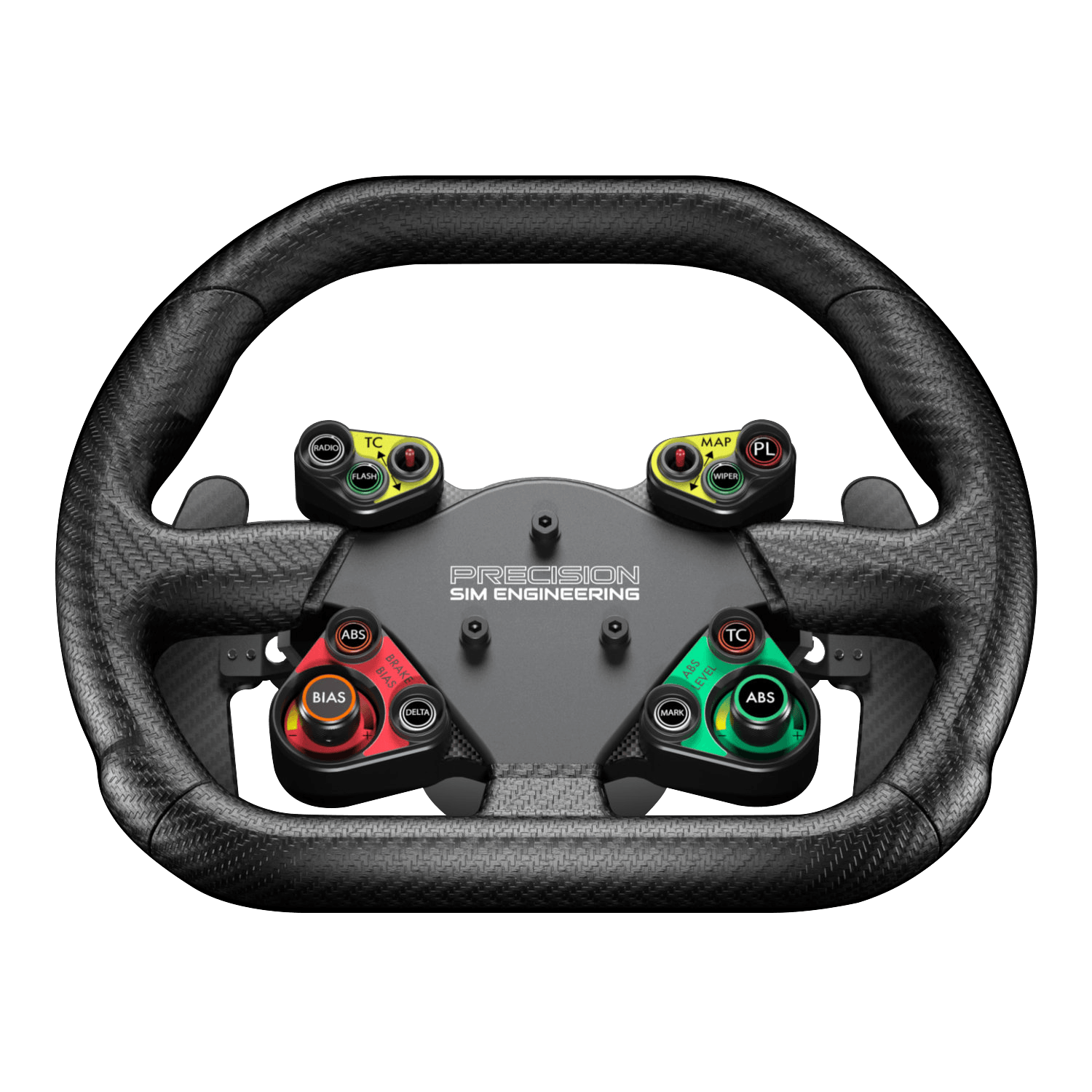 The world's first wireless plug-and-play simulator steering wheel. No pairing required.
Using low latency wireless technology this wheel gets you straight onto the grid. There is no need to pair, as the GT3 Wireless wheel comes supplied with pre-paired USB receivers. Simply plug and play. 
At the press of a button you can check your battery level and use its retractable USB cable to charge. Our wireless wheel doesn't compromise on quality for convenience. The base wheel is made in Italy by Sparco, before getting its Precision Sim Engineering upgrade. The GT3 Wireless uses magnetic gear shifters, carbon fibre paddles and high-quality adjusters.
Features
310mm diameter 

Genuine Sparco steering wheel - made in Italy

2.4gHz low latency wireless technology. Fully plug-and-play - no pairing

Supplied with 2 pre-paired wireless USB receivers

Button-operated battery level indicator lights

2 rotary dial controls

8 high-quality push buttons

2 toggle switches

PSE magnetic gear shifters with carbon fibre paddles

Mounting bracket for Wireless USB receiver

Retractable USB charging cable included
Compatible with
Hardware
PC or Mac

Any 50.8mm quick release coupling (not included)

Simucube SC2 + SC1

SimSteering

OSW

Accuforce (Accuforce quick release not included)

Fanatec Podium and CSW 2.5 via Fanatec Podium Hub (not included)
Check your setup
The GT3 Wireless wheel connects to a PC via wireless USB input. Not compatible with PlayStation, Xbox, or Simucube Wireless System.
Download the quick start guide here.
Please note: The lead-time can be up to 4 weeks, but we think they're worth the wait. Please email us for accurate lead times.