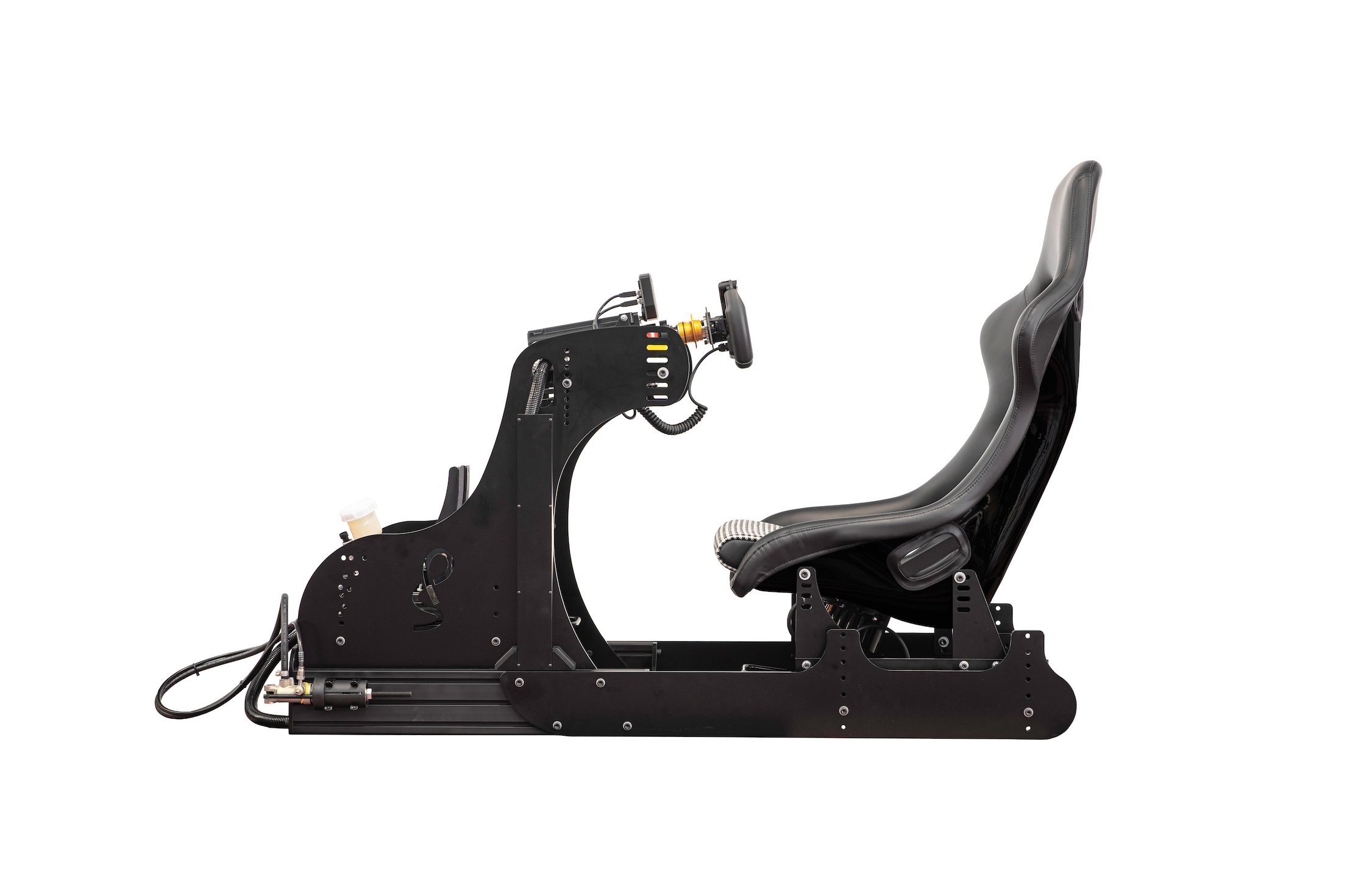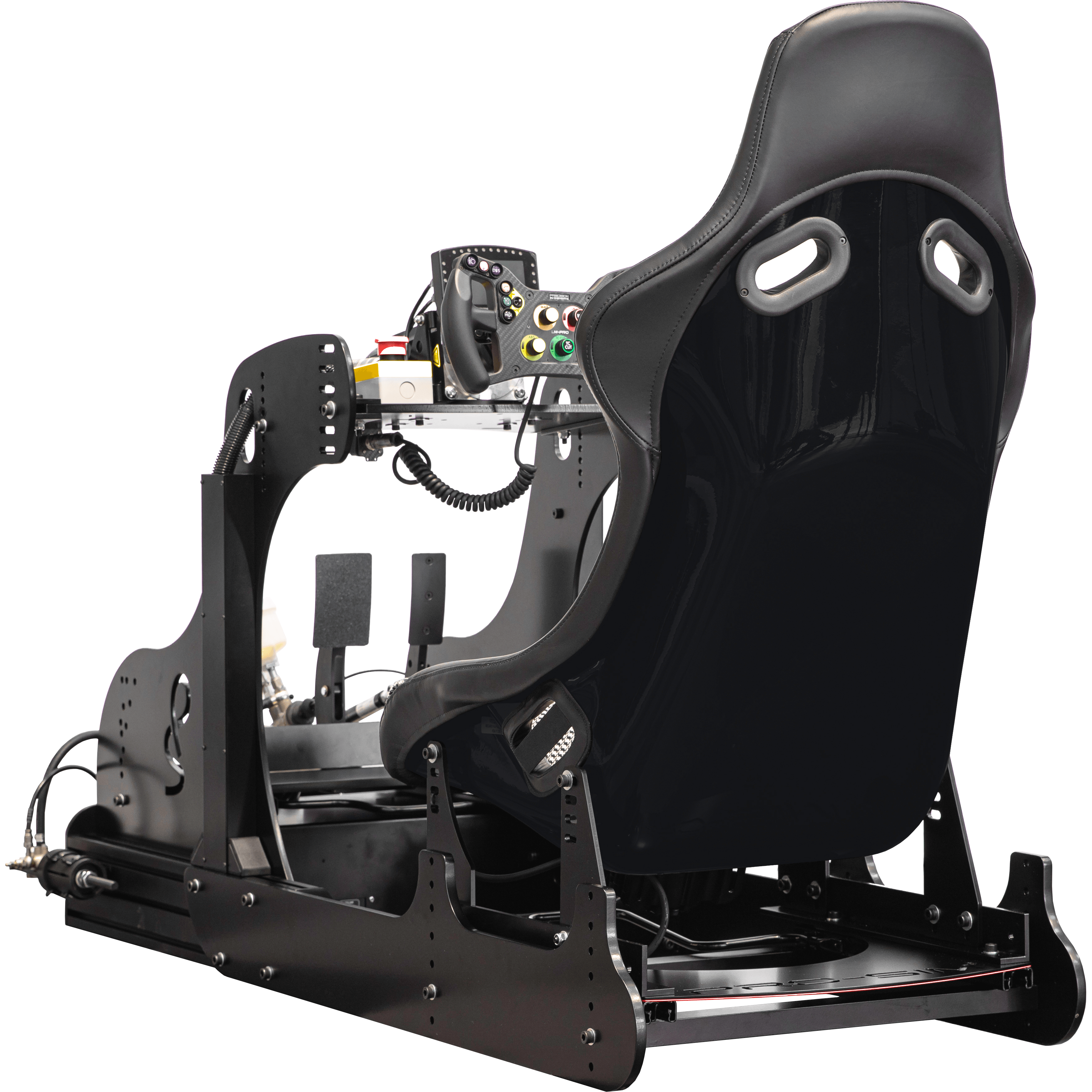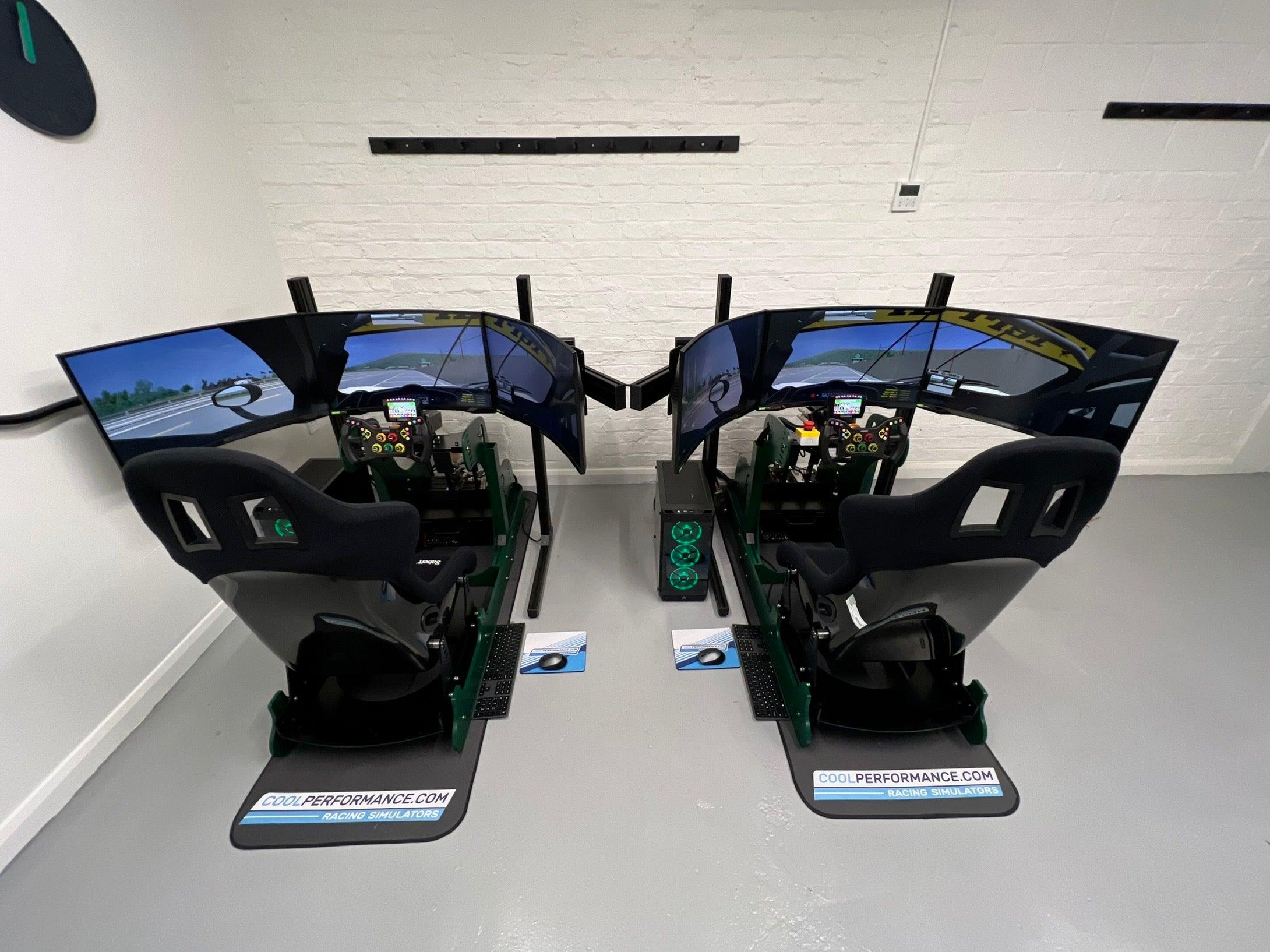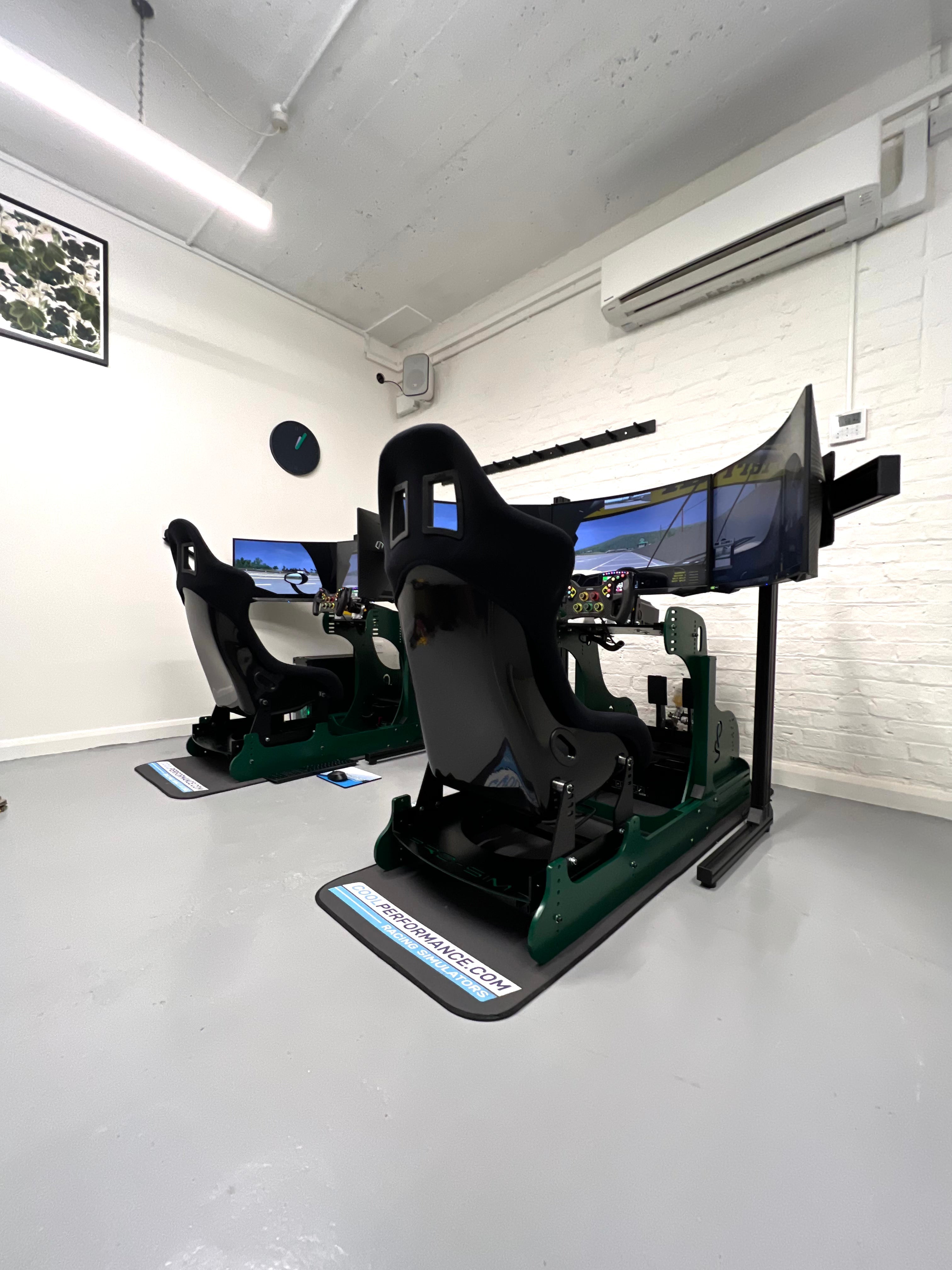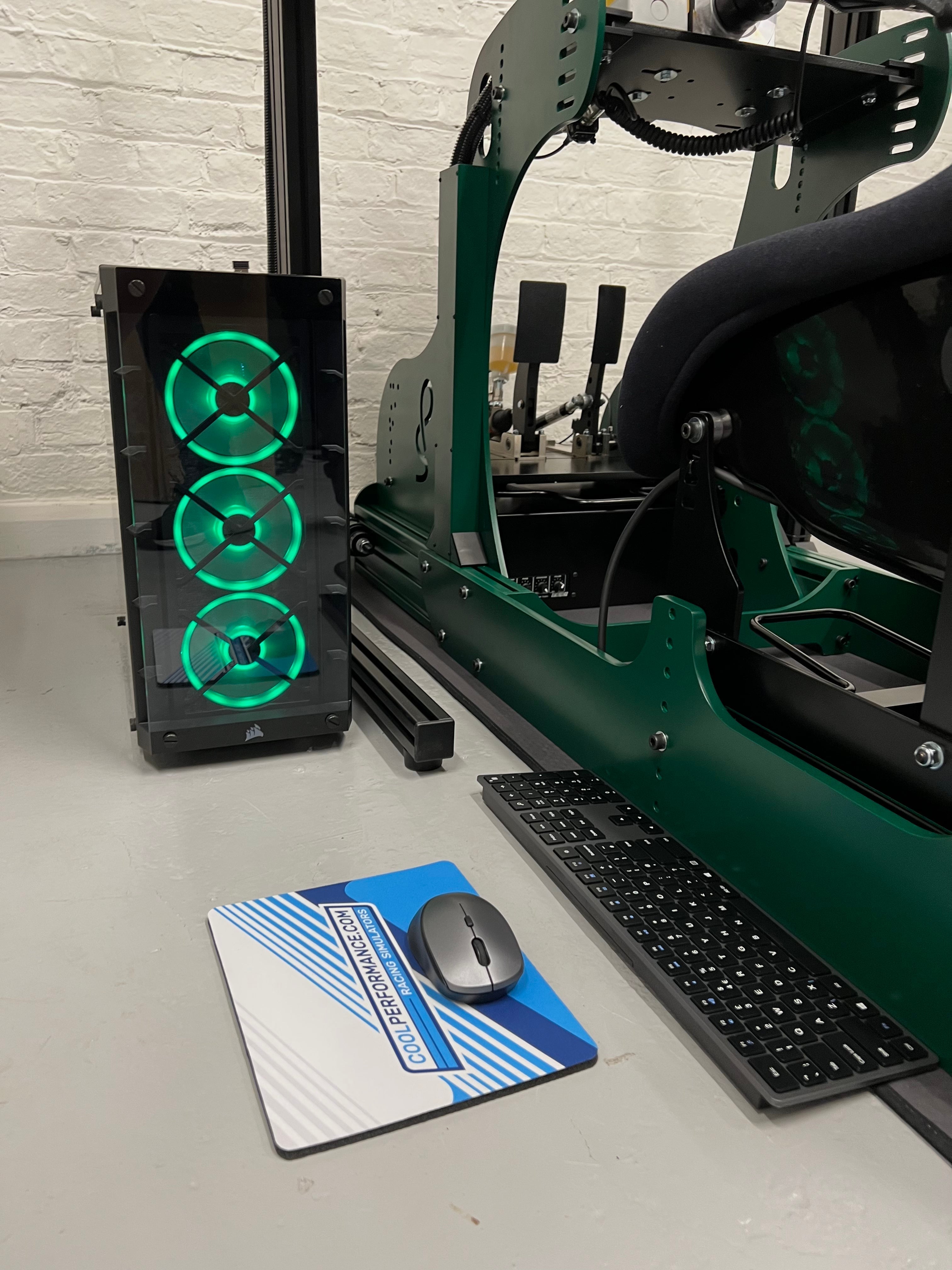 Wherever you look there is not a shortage of high-end E -Sport simulators with nearly all of them offering the same parts on the same chassis that has been modified ever so slightly to seem unique. This is why we have decided to put together the ultimate E-Sports machine that utilises our experience of working with top Motorsport drivers directly into your home.
We have created a modular E-Sport simulator which is a great starting point for an entry-level enthusiast. You can upgrade each component you require as of when you need.
Knowing the key parts that are needed for a realistic simulator we started with including our Hydraulic pedals that are used in all our driver training simulators onto this package as your braking technique is the main transferable skill to real life that can be enhanced on a simulator. We have also selected a direct drive system capable of 25Nm to give you a detailed feel of the road which is equally as important and of course this is all mated to our E-Sport frame that is highly adjustable and rock solid.
Cable management was a big part of this simulator when in the development stages. Hence we have created a simulator which only has one cable running out of the simulator for power into the mains. Giving this E-Sport simulator a super clean look in its surrounding area.
This simulator comes with the following (this simulator is a complete turnkey package so you do not need to purchase anything else for this simulator) - 
Simucube 2 Pro 
Our bespoke AP Racing cylinder hydraulic brake pedal
GT1 Steering Wheel 
34" Ultra Wide Screen
FIA Approved Sabelt GT3 Seat
3060 Graphics card, i7 High End Computer 
Lifetime Warranty
This simulator is also available for custom colours as shown in the pictures, please enquire with us to find out more!