Build your advantage
Your way to becoming an F1 Driver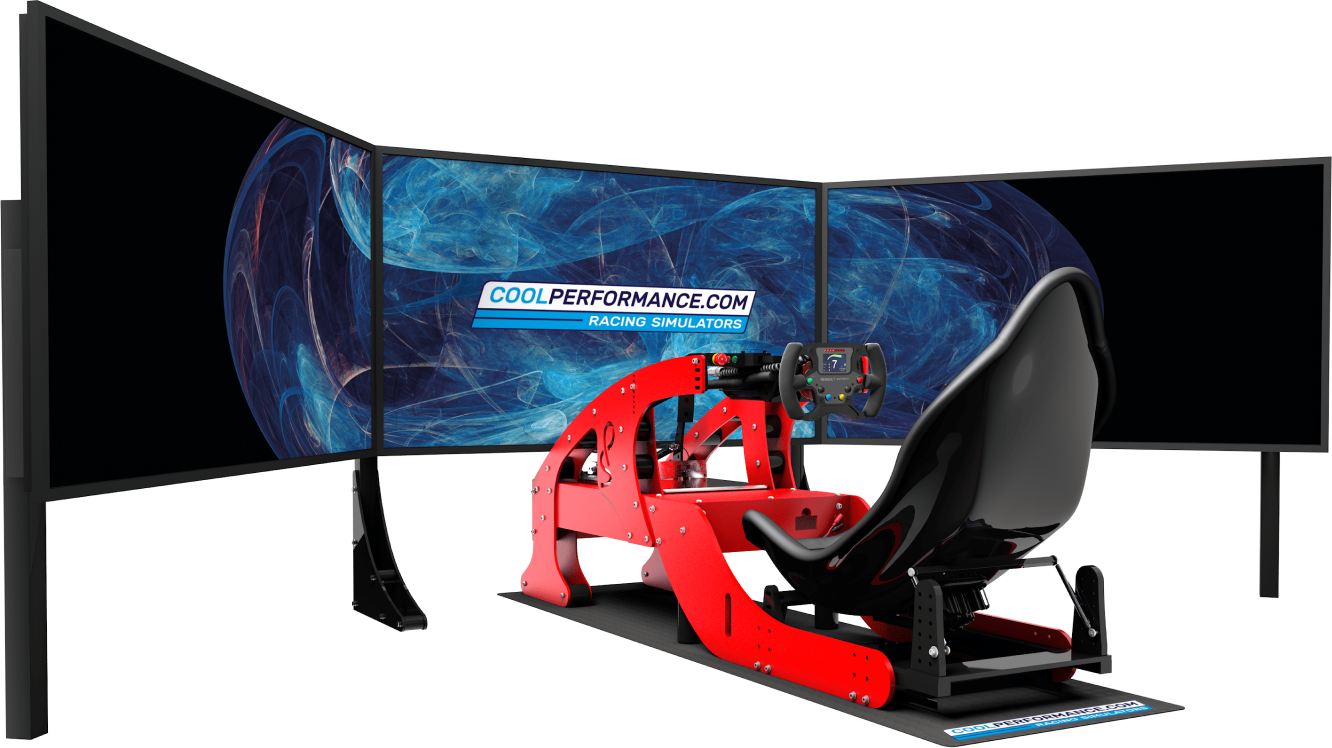 Fully Adjustable Seating Position
Identical match for any driving style
Developed with all single seater drivers in mind the highly adjustable pedal drop replicates your precise driving position with ease whilst our seat ensures you can practice tirelessly but comfortably.
300mm Electronically Controlled Pedal Box
Always ready for all sizes of driver, with a range of 300mm, the fully electronically adjustable pedal box moves back and forth with the touch of a button.
Comfort
With our custom low side padded Carbon Seat, you have the strength and comfort required for the most accurate real life experience. Allowing you to perform at your peak for long periods of time while protecting your elbows and supporting your back.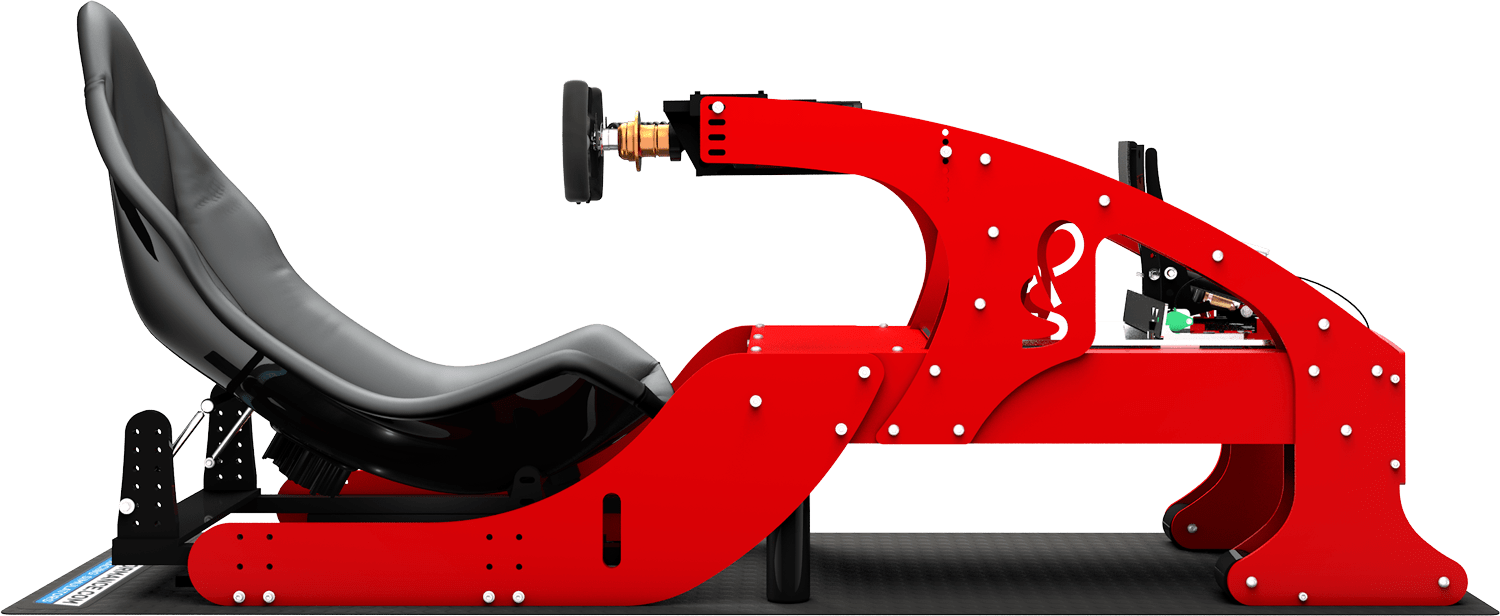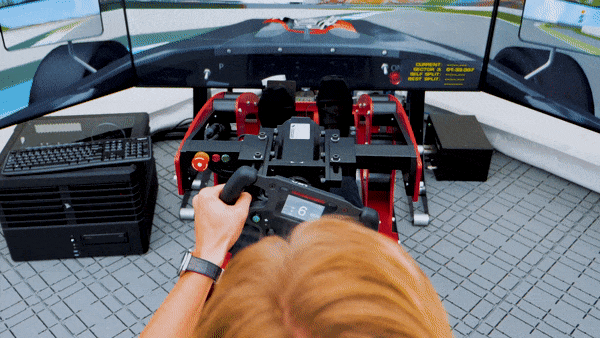 High Precision Servo Motor
Fully replicated steering feedback
An extraordinary amount of detail is felt through the wheel, with over 2 million points of resolution per wheel turn fed-back via the High Precision Servo Motor. Compatible with all 3 point systems - simply connect your single seater wheel and go.
Interchangeable
Compatible with a variety of interchangeable wheel options, ensuring your simulator evolves with your career. With our quick 3-point release system, it's as simple as click and go.
Materials
The carbon-fibre facia and robust aluminium body.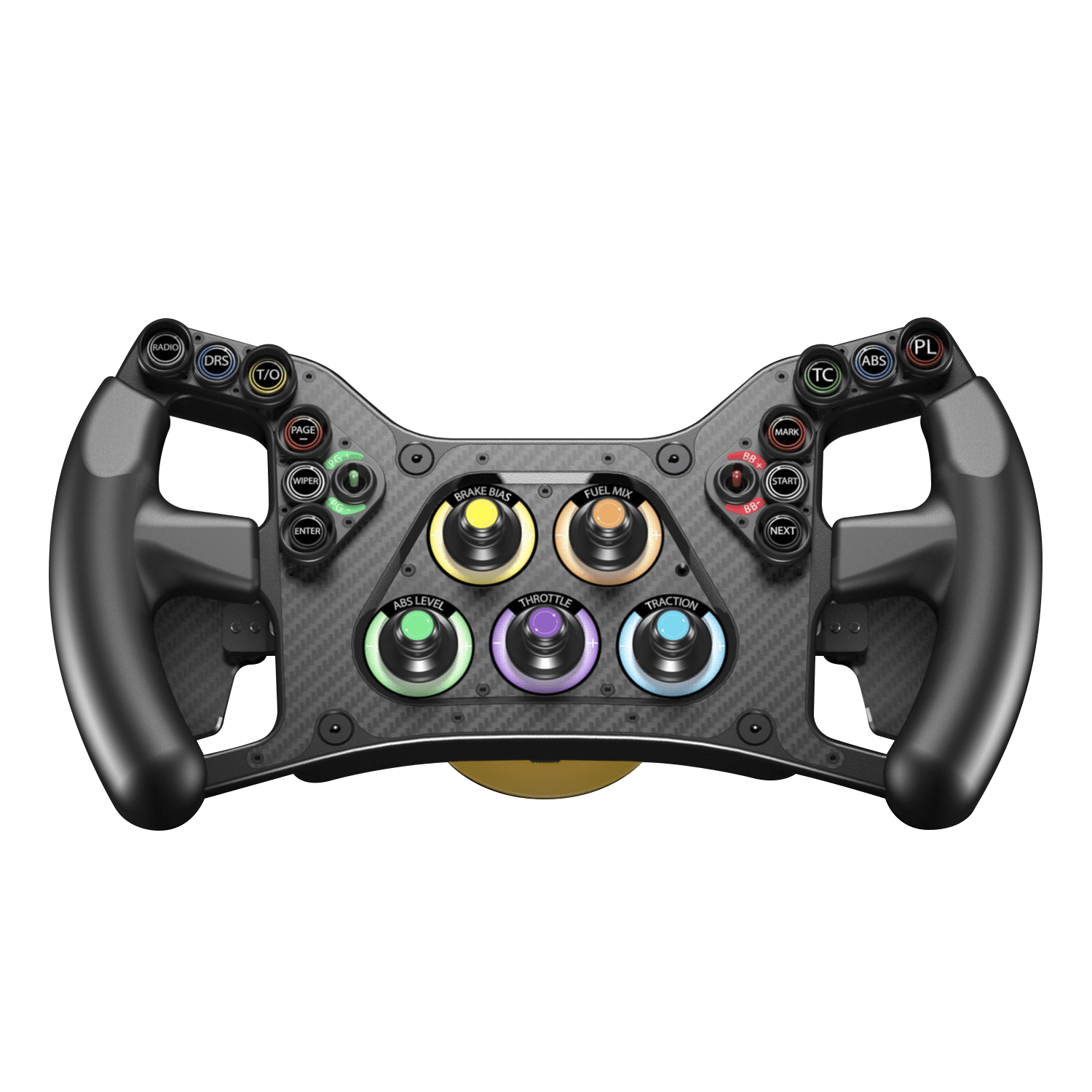 Paddles
Switch gears swiftly with the seamlessly engineered magnetic Up/Down paddles. An additional two paddles are available, offering full control of gear changes and clutch control.
Display
Can be paired with a 4.3 inch full-colour DDU dashboard, 16 integrated RGB LEDs, the DDU provides an intelligent interface to your motorsport simulator.
Interchangeable
280mm Diameter to match F4, F3, F2 and most single seater race cars. With our quick 3-point release system, it's as simple as click and go.
Materials
Made entirely from high-performance carbon-fibre body.
Paddles
4 magnetic sensor paddle shifters, offering full control of gear changes and clutch control.
Display
Full Colour 4.3″ LCD Data Display that is completely configurable with Z1 Dashboard, SimHub and JRT (Joel Real Timing)16 Full RGB LEDs, individually adjustable in function, colour, and brightness. 5 Rotary Dial Controls
Interchangeable
300mm Diameter to match LMP and Hyper cars, this size is also used in some Formula style cars.
With our quick 3-point release system, its as simple as click and go.
Materials
Made entirely from a high-performance carbon-fibre body and paddles.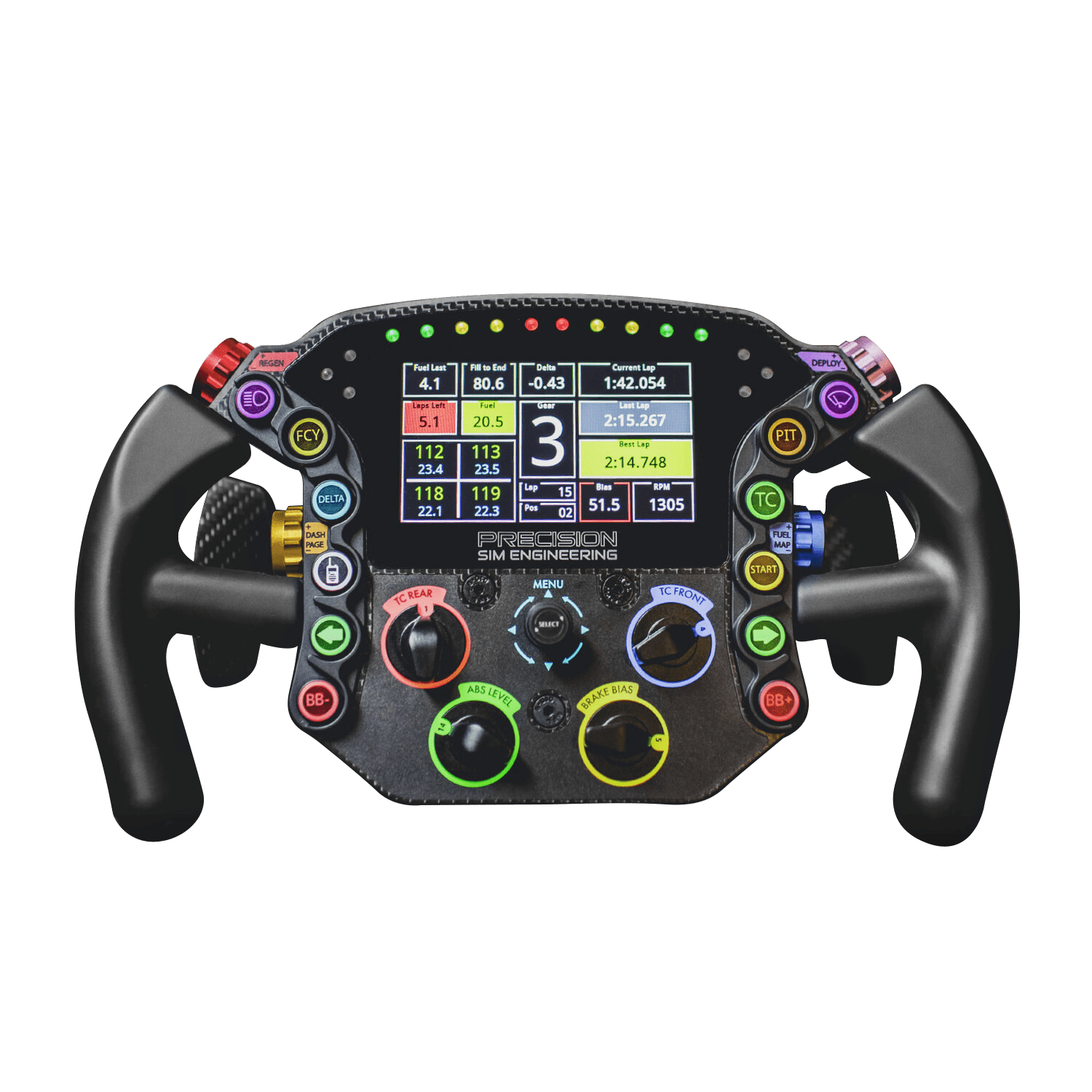 Paddles
6 Paddles to allow you the most flexibility with controls available on any simulator steering wheel. Offering dual clutch, gear and quick adjust paddles.
Display
The LM-X takes advantage of a bright 4.3in LCD Display and 16 RGB LEDs to present you with all the information you need to succeed. The LM-X is compatible with major software suites such as SimHub, Z1 Dashboard, and Joel Real Timing.
Chromaworx provides a backlight to all buttons which is customisable to your choice of colours per individual button.
Braking
Hyper Accurate Hydraulic Braking System
An accurate brake pedal feel is one of the most important areas of a simulator where a driver can improve and take the advantage to the track. The hydraulic braking system of our Formula Simulator replicates that of your car with maximum accuracy.

Easily configured to match the brake pressures throughout the junior formula, from the maximum 200kg brake force, to the sensitivity of 120kg required in F2.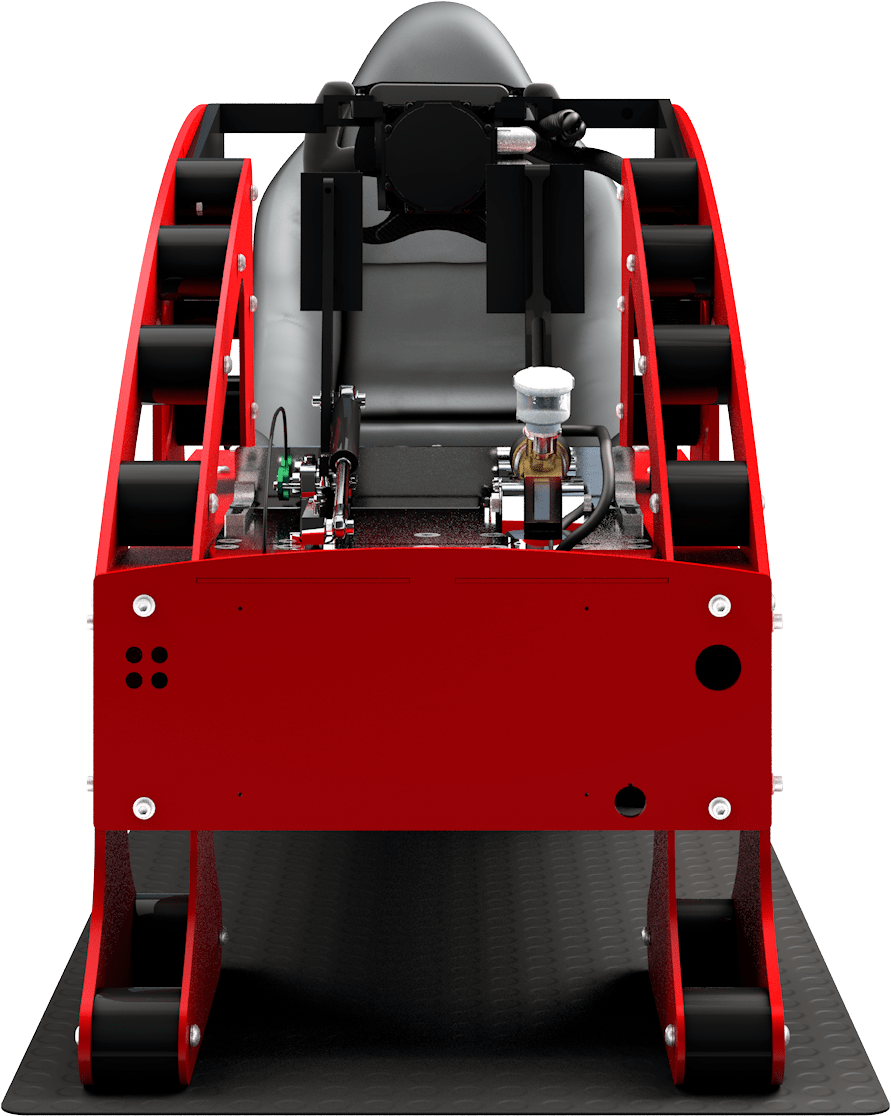 Strong Frame
No flex. Whatsoever.
With unrivalled durability and stability, all our frames are designed & built in house using the highest quality powder coated aluminium with CNC manufacturing. Ergonomically designed with zero flex and a lifetime warranty you can be sure there are no obstructions to your sessions.
Screen Options
Immerse yourself with a solution for everyone
From more compact packages to fully immersive projectors we have a solution for every environment.
We can also provide you with curved monitors in the sizes, 27",32" and single ultra-wide monitors. Bringing the realism to you through the highest grade monitors and screens available on your Formula racing simulator.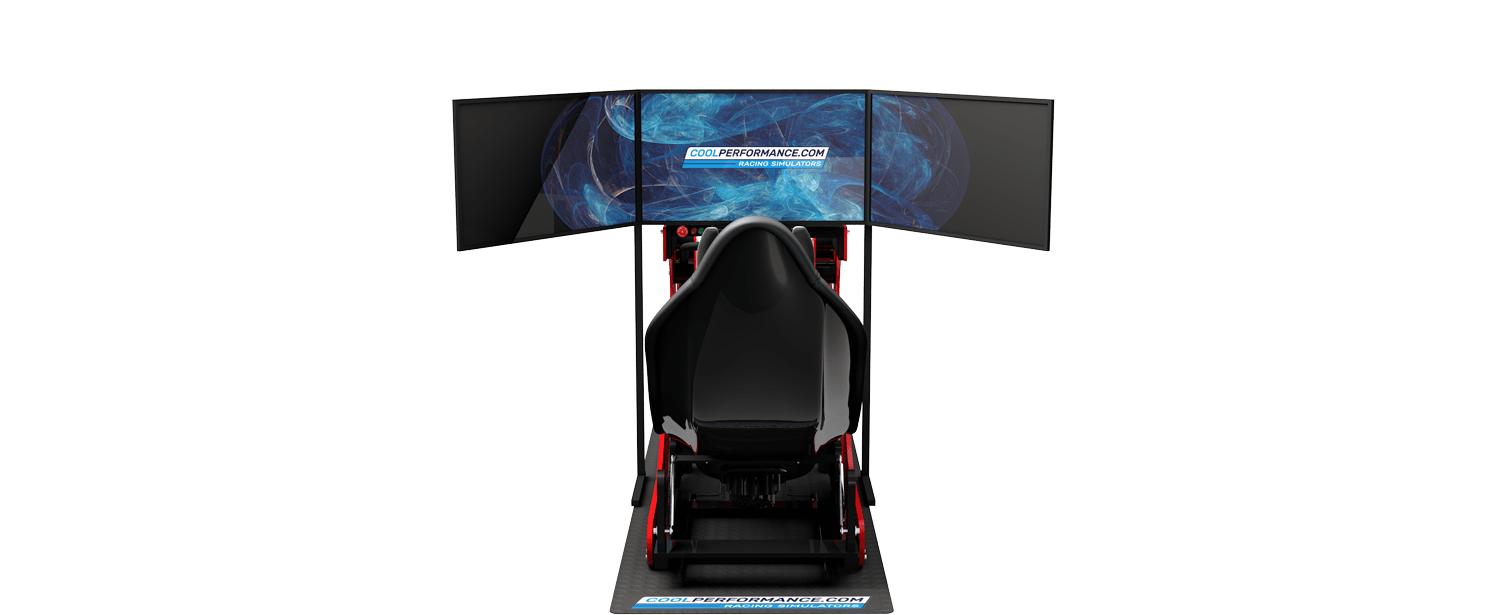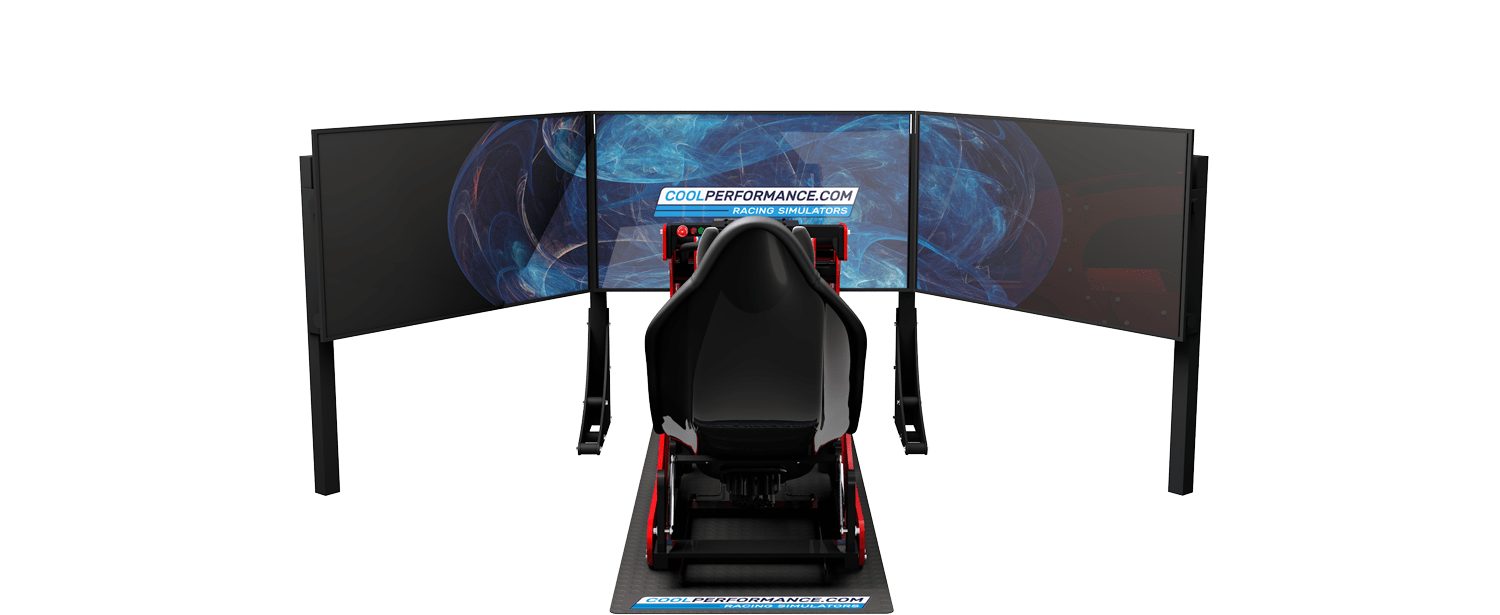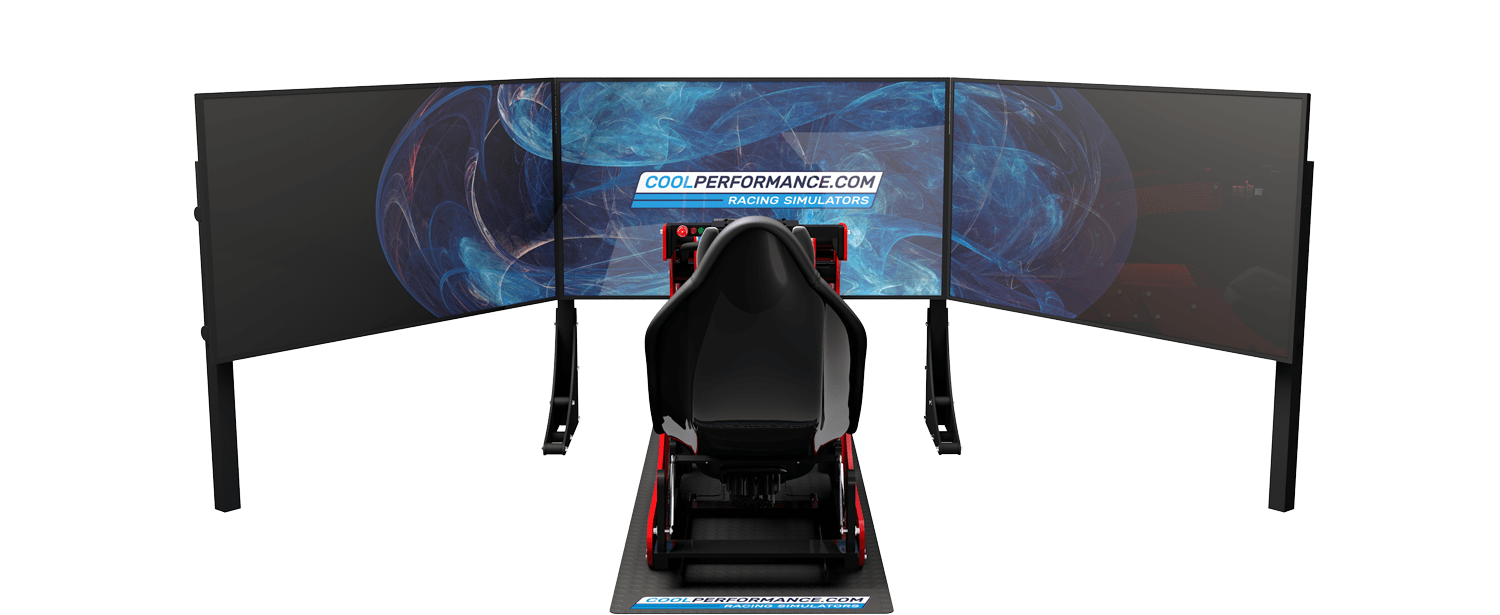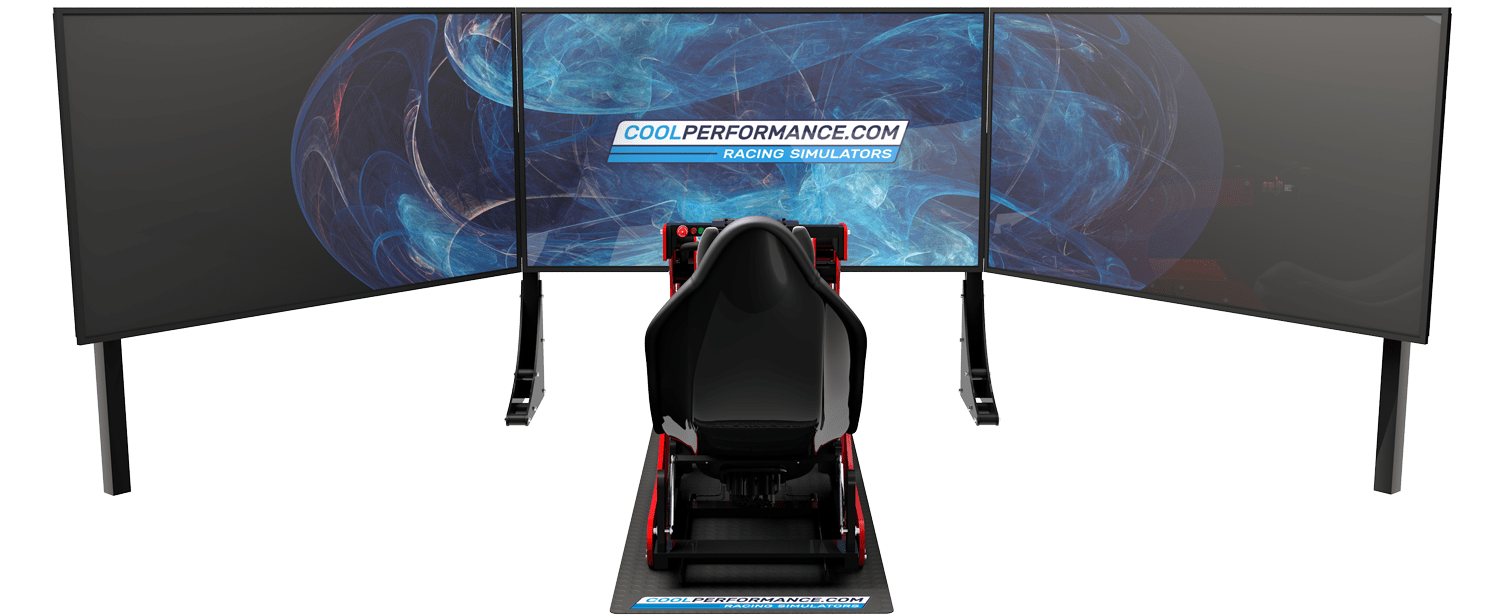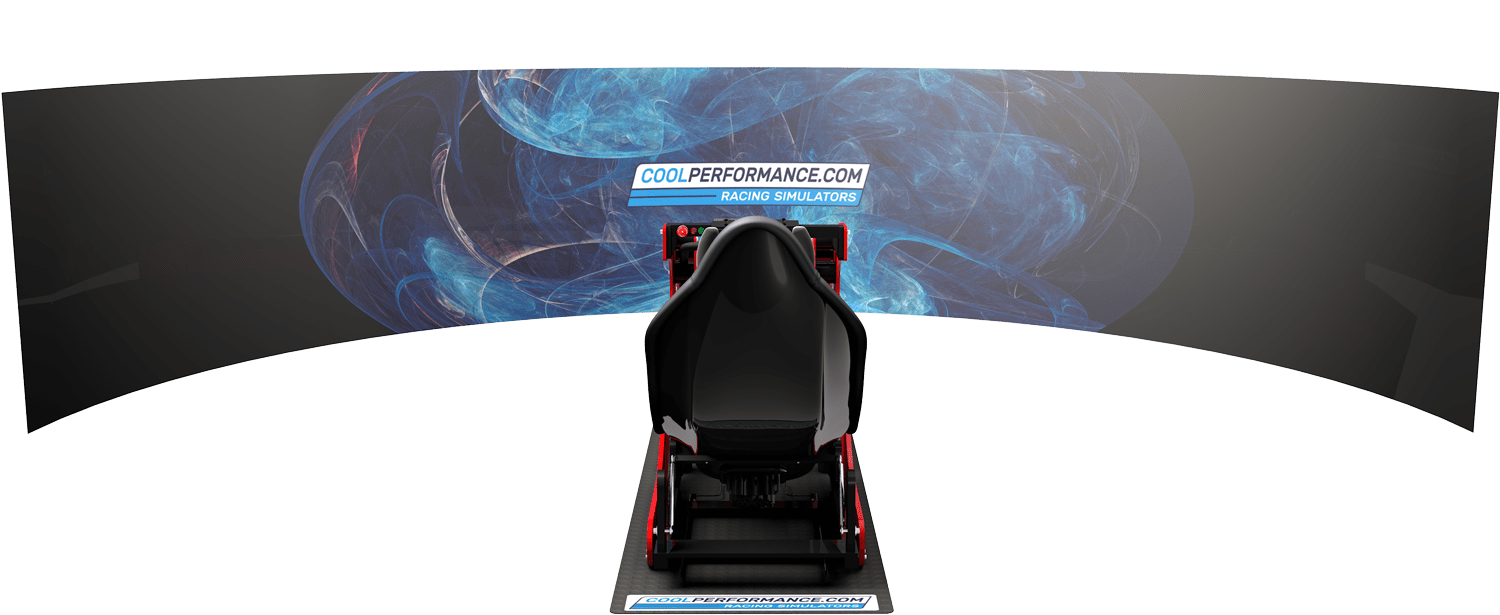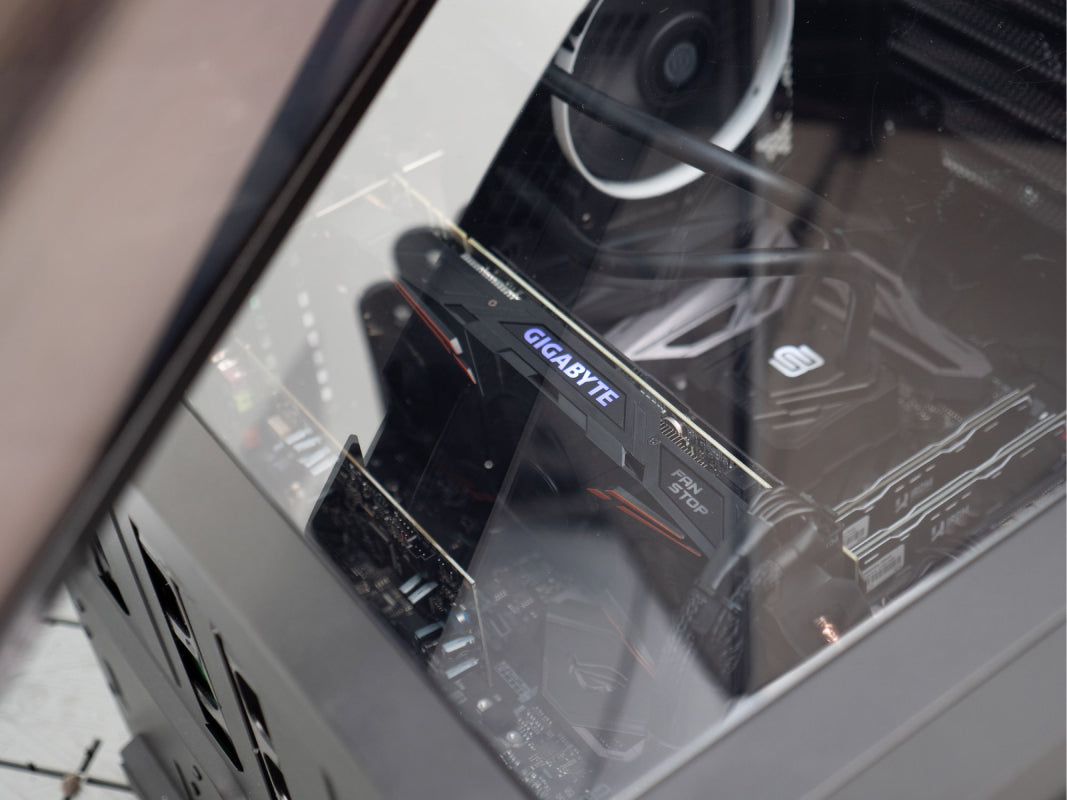 Hardware
It's what's inside that counts
To ensure cutting edge performance, every formula racing simulator we provide is powered by a high end water cooled top of the range gaming PC. We are using the lastest highest grade computer components to ensure your simulator experience is silky smooth.
We set up each PC so you dont have to. Taking away the hassle of initial set up. We programme the PC so that certain applications load in specific ways and set up each game with their optimal settings.
Our PC's are set up with remote support, this means if you ever feel the need for one of our expert engineers to look at your simulator, we can. Via an encrypted code which you can give to us and we do the rest! These codes expire after we are finished with the remote support session to ensure your PC is never at risk of unauthorised access.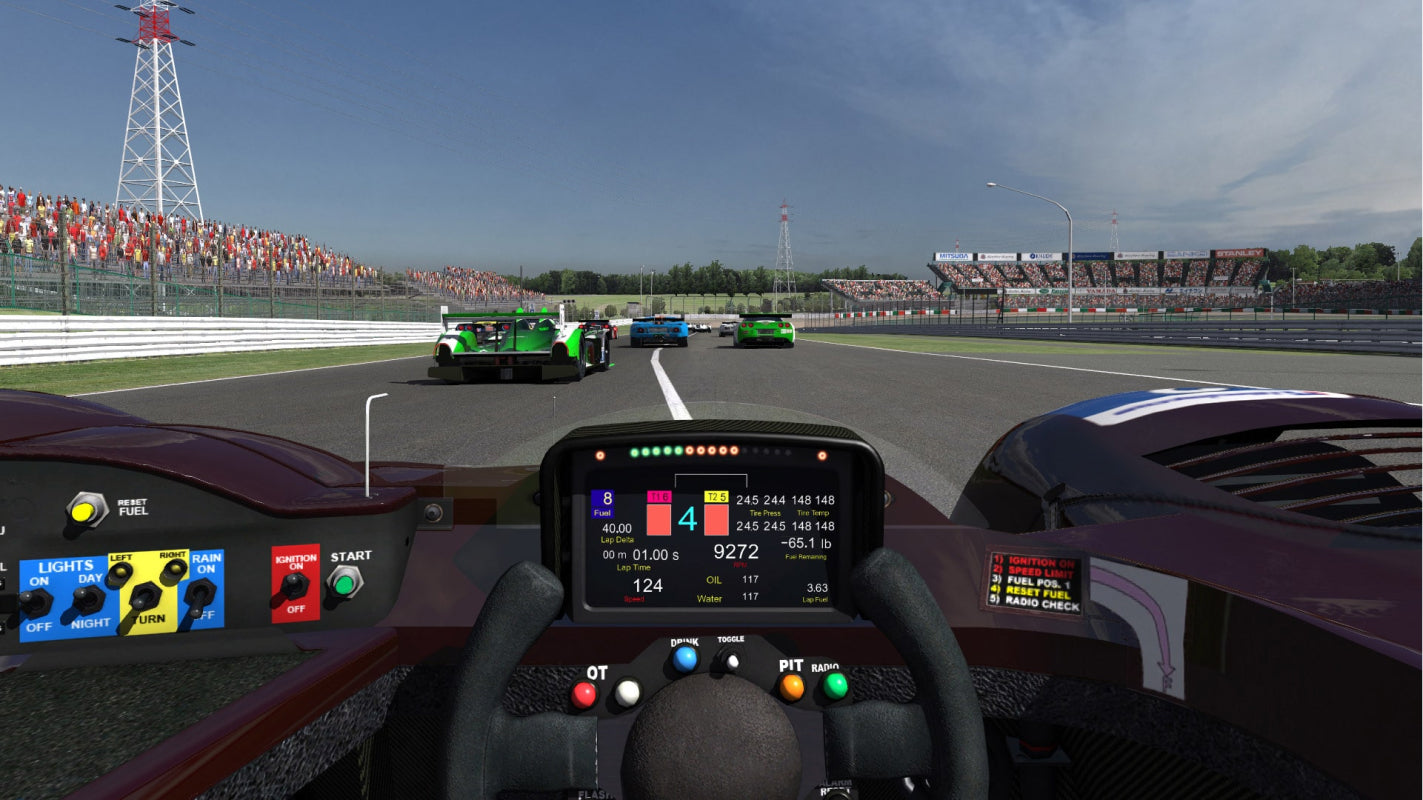 Software
Why Do the Worlds Best Drivers Use Our Simulator and Software?
The bespoke software that we provide with our simulators has been extensively developed with drivers, teams and manufacturers to create the most accurate car and track models available. It is the exact same software we use on our driving training simulator at Cool Performance. Professional F1 drivers such as Alex Albon and Lando Norris moved through their career using our formula racing simulator and software.
The high accuracy of our software allows simulator data to be compared to real car telemetry enabling in-depth performance analysis when practising. It is so accurate that you can even ask your data engineer for your real car setup information to enter our software and you can suggest changes back to the team after applying them in the simulator.
We are constantly updating this software with new tracks and cars. We push out automatic updates with the latest tracks and cars to all our simulators and these downloads run in the background so you never have to manually update the software.
All of our simulators come with Assetto Corsa and iRacing installed and set up with the optimal settings.
1
Arrive Prepared
The sim is built to replicate your single seater in every way so you can arrive at the circuit fully prepared without wasting valuable track time.
2
Builds Strength
The 1:1 simulated forces help you build the required strength needed in your arms and legs. This is particularly important before you make your next step up the FIA ladder.
3
Fine Tune your Race Craft
Honing your overtaking and defending skills whilst participating in Practice, Qualifying and Race sessions against other drivers in a variety of conditions.
4
Unlimited Practice
Try out new lines, visit new tracks, perfect your gear changes and master braking zones all in a safe environment. With track time so heavily restricted the ability to replicate these sessions at home is invaluable.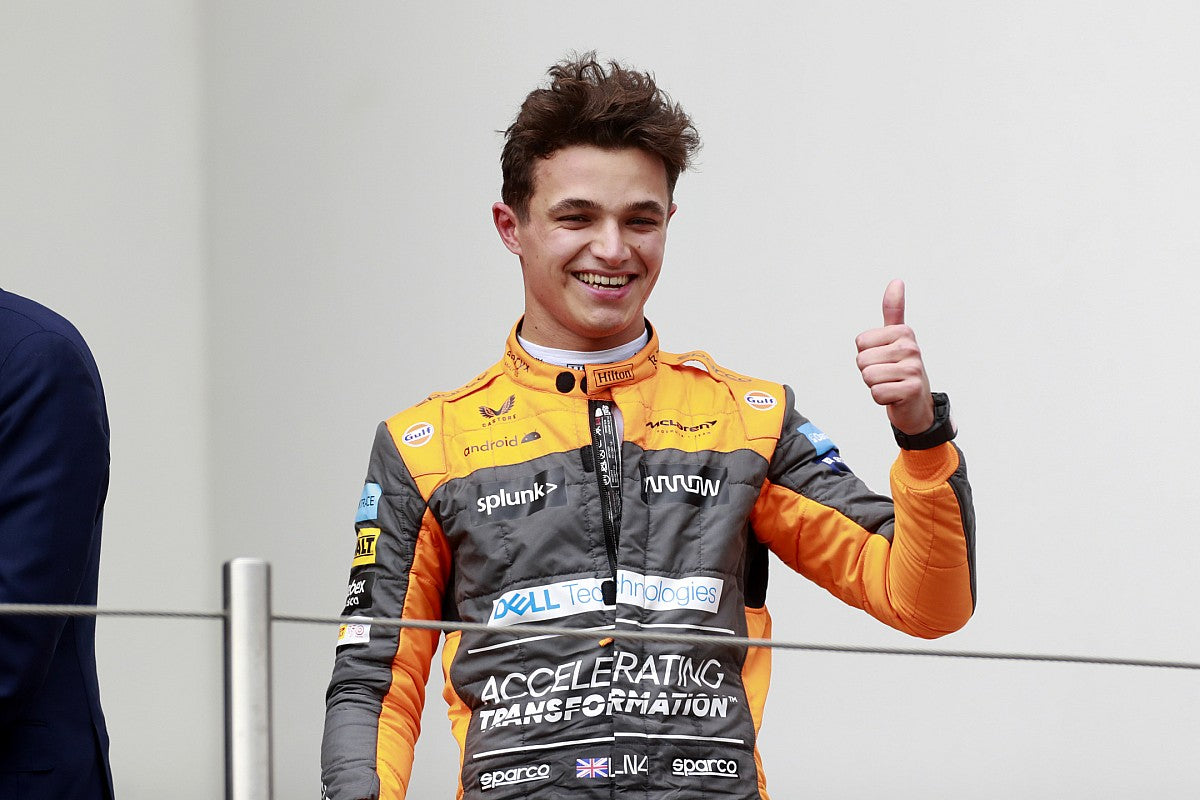 "The best option for development and accuracy, I arrive at the track fully prepared"
Lando Norris | McLaren Formula 1 Driver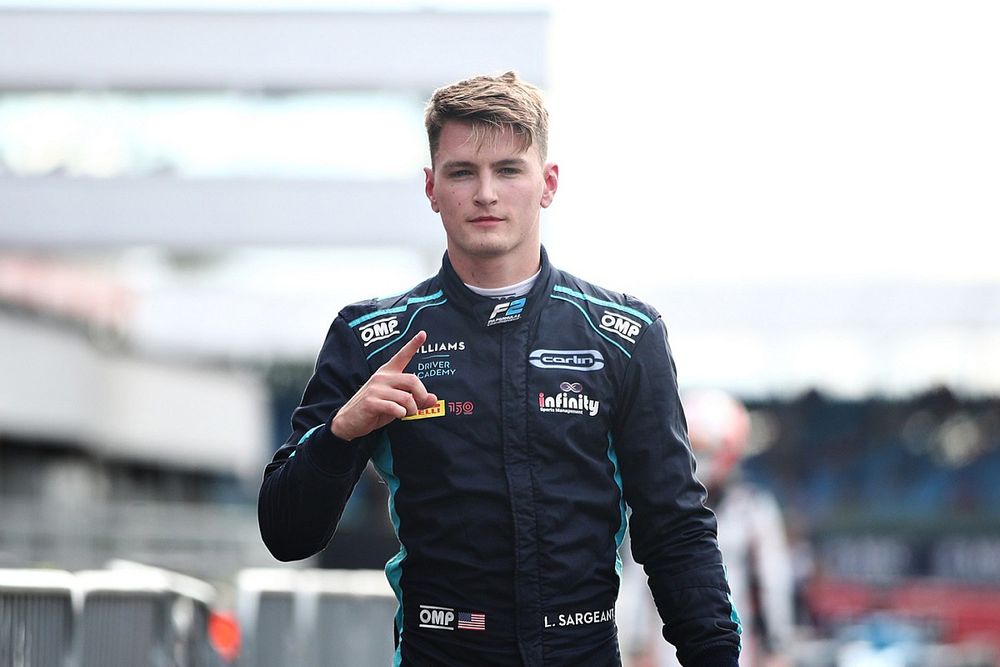 "The Formula Racing Simulator enabled me to make the most of my test days in the car"
Logan Sargeant | Williams Formula 1 Driver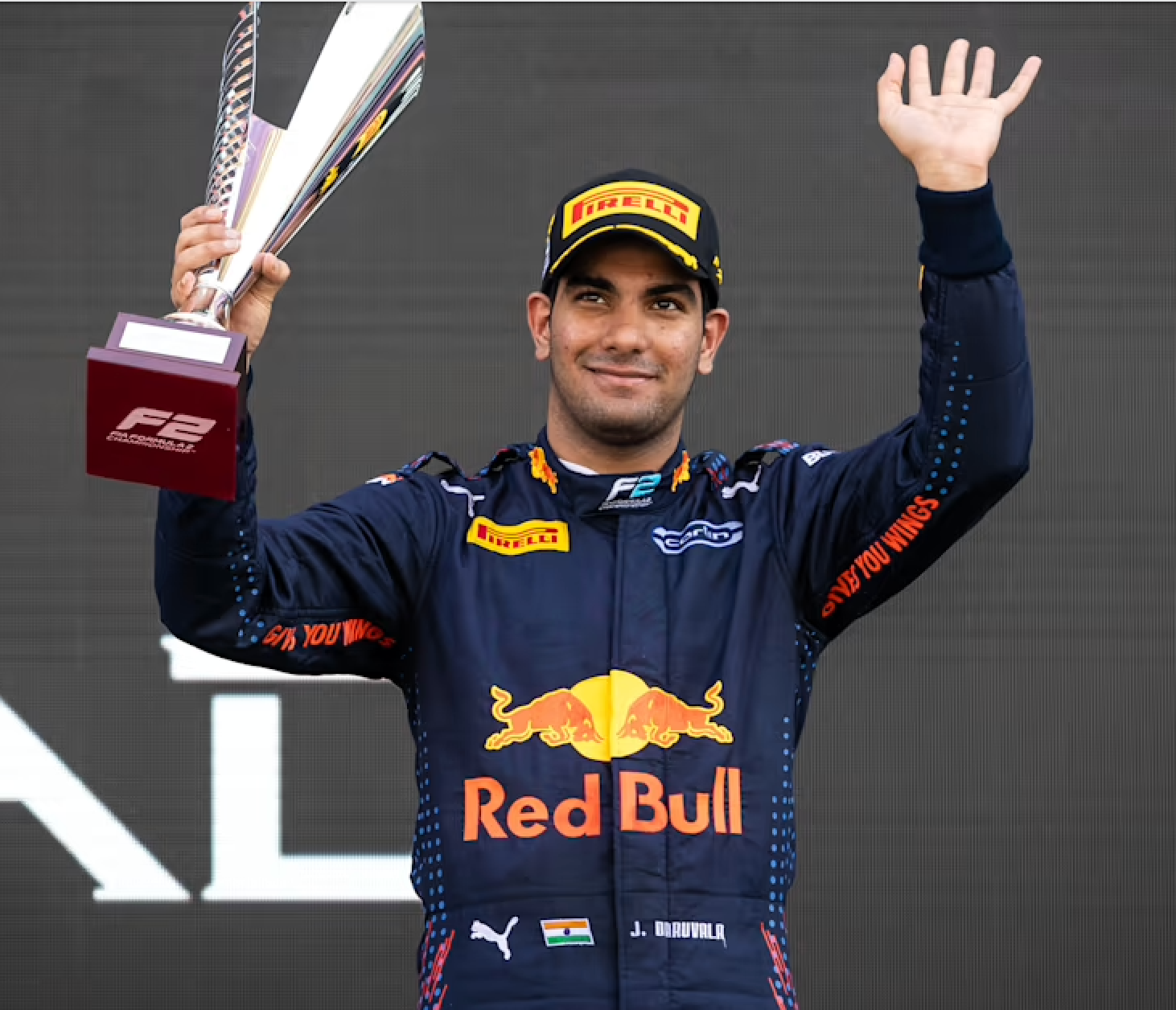 "The Only Way To Be On The Money When Racing At Such A High Level Is With My Formula Racing Simulator"
Jehan Deravula | FIA F2 Race Winner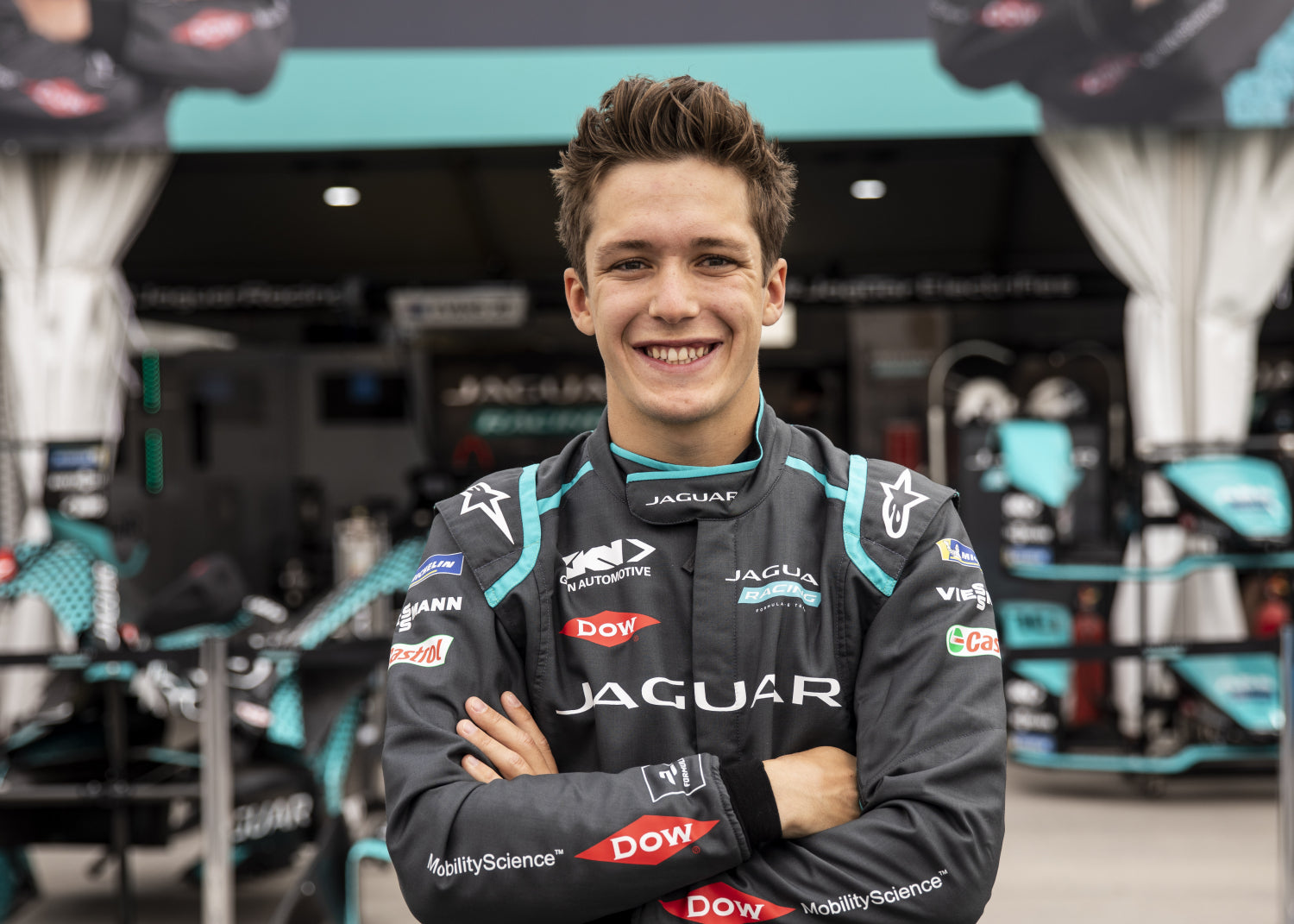 "I believe having a Formula Racing Simulator at home benefits me endlessly"
Sacha Fenestraz | Formula E Driver
Social
#CoolPerformance
Trusted by single-seater drivers worldwide. To have your own photo featured, tag our account or use #CoolPerformance on social.
Enquiry
Begin your order today
Fill in the form below and one of our team will be back to you shortly.